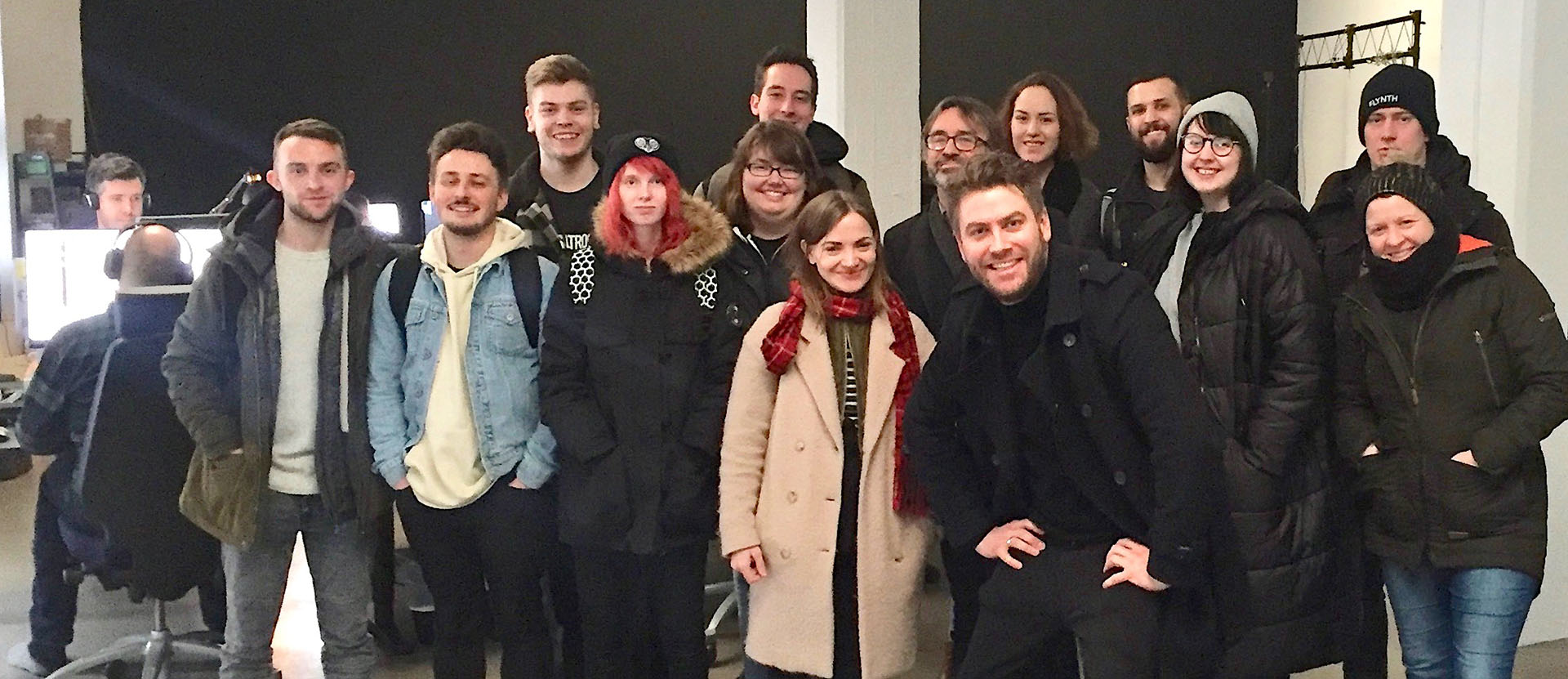 Students work in international teams at the Norwegian Academy of Music
BA (Hons) Graphic Design students had the opportunity to get involved with European Creative Futures earlier this year.
16th March 2018
BA (Hons) Graphic Design students had the opportunity to get involved with European Creative Futures (ECF), held at the Norwegian Academy of Music, Oslo earlier this year.
The one week intensive workshop attracted over fifty students from five partner institutions: Cork Institute of Technology, Ireland; Lahti University of Applied Science, Finland; Hogeschool Utrecht University, Holland; the Academy of Music, Norway; and Southampton Solent University. The ECF was created in 2010 to promote creative thinking and entrepreneurship.
A range of presentations from world-renowned industry professionals were delivered throughout the week. These included Gerald Klickstein's talk on design thinking for audience development, and Roderick Udo's insights into small business financing, garnered through his extensive experience of organising international music festivals.
Cross-discipline student groups were formed and these competed to create an innovative product that could be brought to market. After a week's hard work, the winning entry was a kinetic watch that combined an excellent marketing strategy with great design and a sound business plan.
Bryan Rodrigues, BA (Hons) Graphic Design student at Solent University, was on the winning team and says, "It was a great experience working alongside people with not only different disciplines, but with differing cultural experiences."
As part of the cultural programme, students also toured the famous City Hall building, where the Nobel peace prize awards are held, and dined with the Mayor of Oslo, Marianne Borgen. A range of unique musical performances were staged for the participants by the organiser of ECF in Oslo, the artistic director and associate professor at the academy, Andreas Sønning. These included a visit to the Norwegian Radio Orchestra and a bespoke concert at the Gamle Logen concert hall.
Nick Long, Head of Visual Communication and the Applied Arts at Solent, took his BA (Hons) Graphic Design students to visit alumnus Mikkel Lehne, CEO of Void, at his computational design studio. Mikkel then took students to his latest installation for the Norwegian artist's exhibition, Bjarne Melgaard and Sverre Bjertnes, at Galleri Brandstrup.
Nick says of the visit, "European Creative Futures is described as an intense programme, and that suitably characterises the experience for the students.
"It's been running for nine years, and what still amazes me is how quickly students from different disciplines, countries and cultures can begin to operate as effective entrepreneurial teams. The results of their week long endeavours were just so well resolved and sophisticated."