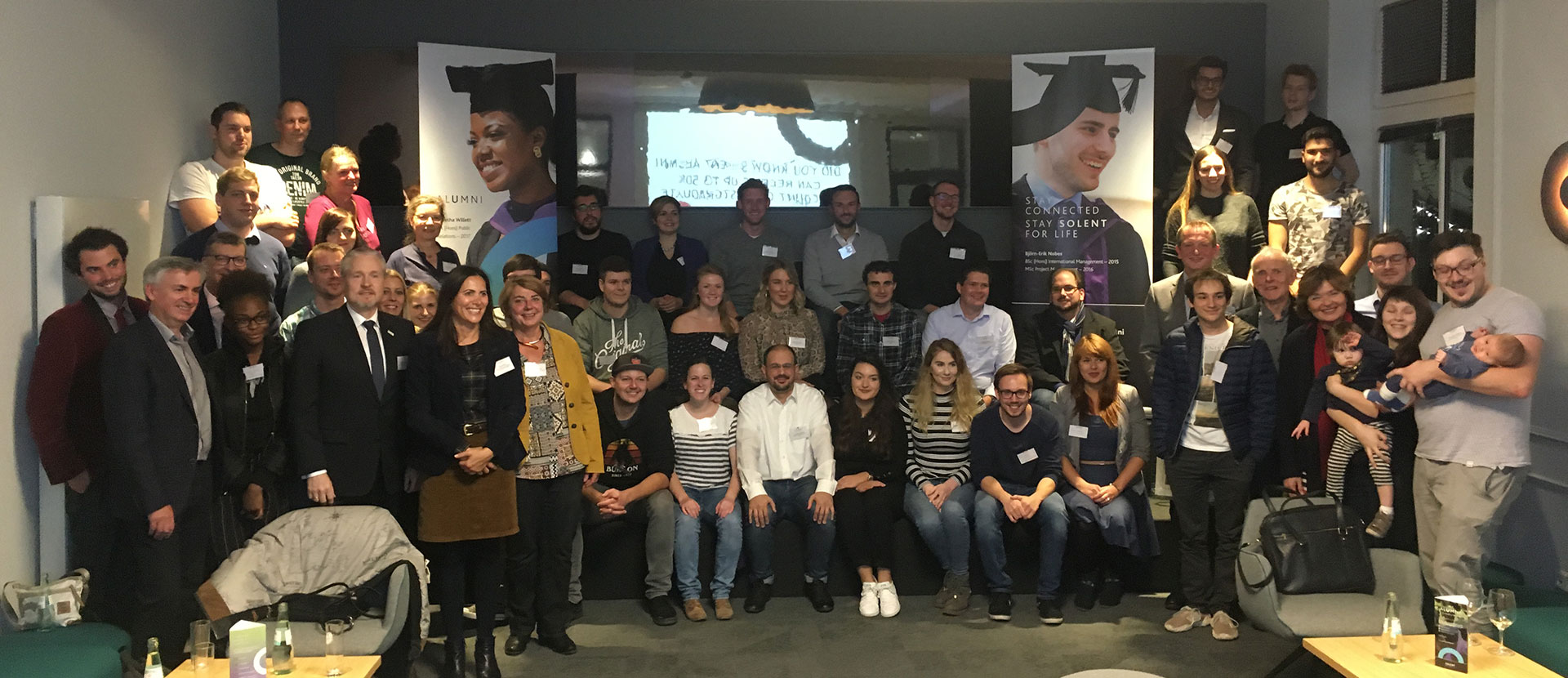 Success at our first German alumni event
We were pleased to recently host a reception for our German alumni in Cologne.
16th November 2018
This month we welcomed members of our second largest international alumni community to a reception in Cologne, Germany. We were delighted to be joined by over 50 guests, including 30 former students with graduation years spanning from 2004 to 2018.
The event was kindly hosted at bib International College, a partner institution of Solent University for over 14 years. Over 1,000 bib International College students have passed through Solent, undertaking undergraduate and postgraduate study. This event was an opportunity to celebrate the partnership.
Our alumni from Germany have gone on to be successful in a number of careers including a CEO of a software company and managing director of a film company.
Over the course of the event, our alumni had the opportunity to network with fellow graduates, Solent University staff, and bib International College staff and students. Solent's Vice-Chancellor, Professor Graham Baldwin and Georg Herrmann, CEO of bib International College were also both in attendance and spoke to the guests.
We look forward to welcoming more alumni to similar events in the future. To keep up with the latest from Solent University and our alumni community, follow us on Facebook, Twitter, and LinkedIn. You can also see additional pictures from the evening here.