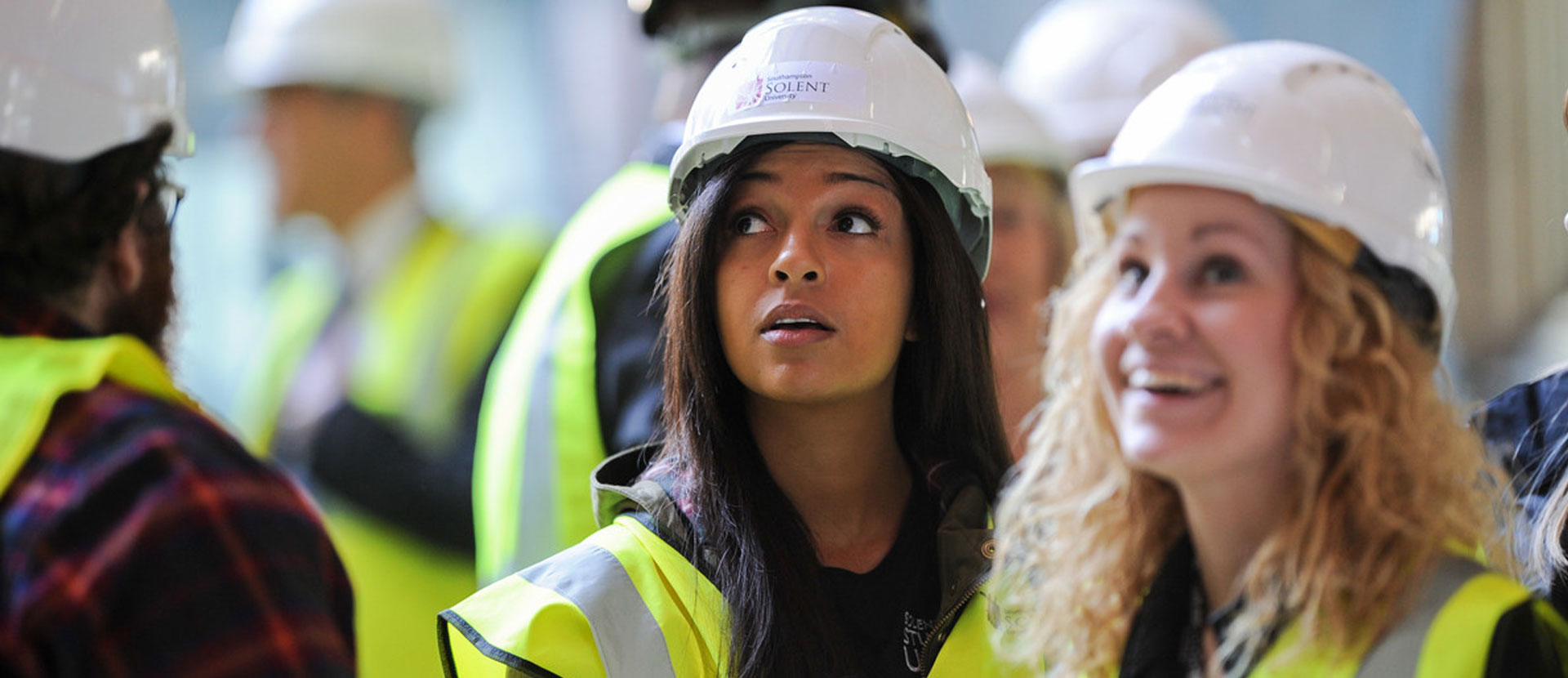 Tackling diversity in construction
14th May 2019
Architecture and construction
Construction and built environment
Equality and diversity in the workplace ensures everyone is treated the same and can enjoy the same benefits - it applies to all workplaces, regardless of size, number of employees, and industry. For her final major project, final-year BSc (Hons) Construction Management student, Julia Haizelden, took a closer look at how equality and diversity is managed in the construction industry. We spoke to her to find out what her report revealed.
Tell us about your project and its key findings
My final project is an analysis of diversity management in the construction industry. There has been an increasing argument for diversity and inclusivity in work places, particularly following the release of the Equality Act 2010, and evidence is available of the benefits it can bring to employees and employers. My study aimed to establish a theoretical perspective of how diversity management would improve the construction industry and evaluate whether a main contractor is managing diversity effectively via a case study.  
The key findings of the report found that although there are numerous benefits for improving diversity, there is no unified framework available for managing diversity. However, a framework for measuring and monitoring diversity is available from the Royal Academy of Engineering (RAE). The case study found that the company's current practise aligns with some of the RAE framework, however there is a lack of understanding of the initiatives implemented to whether they are providing any benefit. It is also apparent that senior leaders are not driving diversity effectively within the individual offices, but the company is still in the early days of implementing diversity management and is fully aware that there is still progress to make. 
What was the inspiration behind your project?
I feel passionately about treating people equally and ensuring everyone is offered the same opportunities, regardless of their personal characteristics. Therefore, I was interested to understand how diversity management is implemented and what frameworks are available to assist with the implementation.  
Also, as diversity statistics for the construction industry are still low for women, disabled people and ethnic minorities, I wanted to identify if construction companies are moving forward to improve diversity and to understand where improvements need to be made. I am also an equality champion for my company, so I can use the findings from the report to help improve diversity and diversity management within the company.
What have you enjoyed most about your time at Solent?
What I have enjoyed most about my time at Solent is how rewarding it has been. After not studying for over 10 years, I was apprehensive returning to study; but I enjoyed the challenge and found receiving the results of all my hard work very rewarding.
What's next for you?
I have been studying for the last five years part time while working full time, so on completing my degree I will focus on continuing my development and progression at work and will look to achieve CIOB chartered membership. 
What advice would you give to other students or anyone wanting to do a degree in construction?
Ask questions! If you are unsure of anything the best thing to do is ask, especially when it comes to assignments to make sure you write what is expected of you. Also, don't leave anything to the last minute - it's useful to be able to show your work to your lecturer regularly and weeks in advance of your submission date to ensure you're on the right track and make any necessary changes to ensure you get the best mark you possibly can.