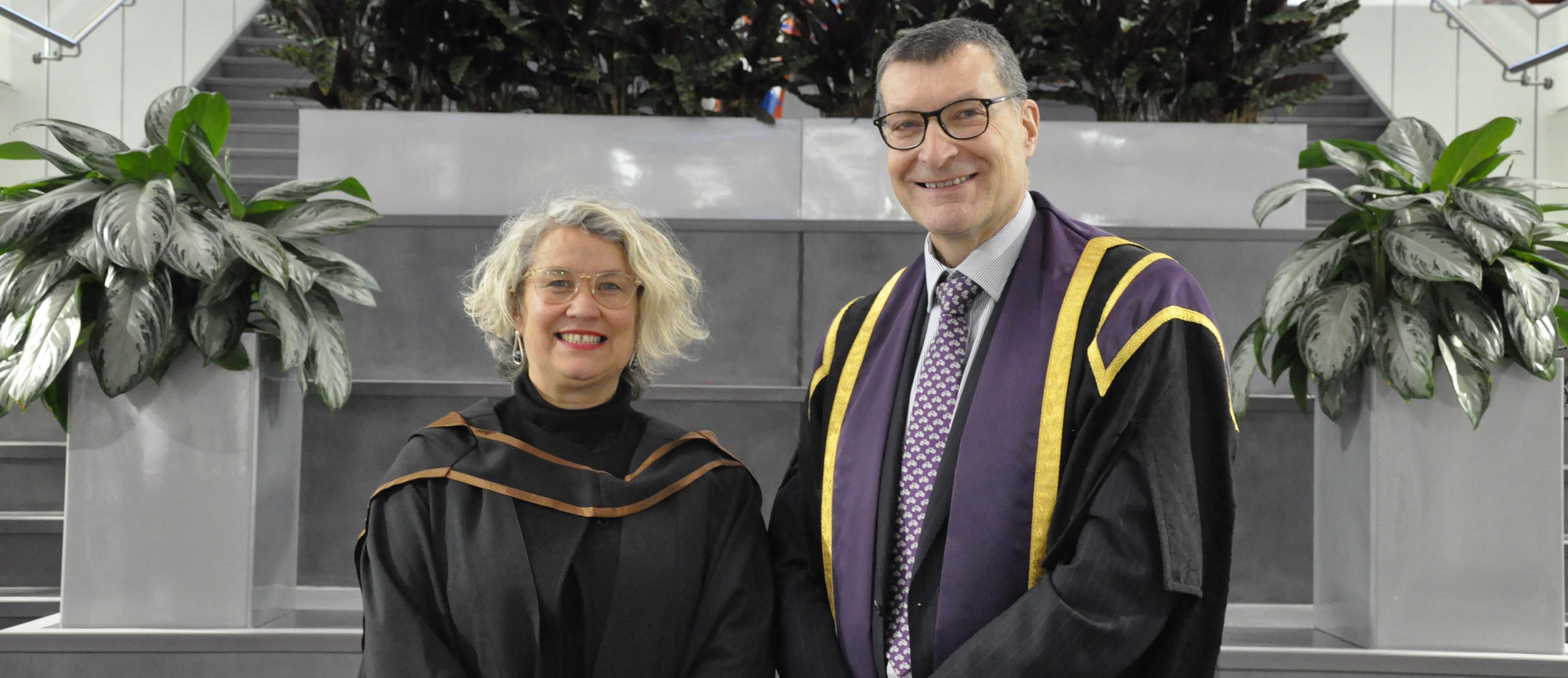 Teaching the time travellers and body shifters
Earlier this month, Solent's Deputy Vice-Chancellor, Professor Julie Hall, drew in academics for her professorial lecture, 'Teaching the time travellers and body shifters'.
14th December 2017
Julie joined us in September, bringing her expertise in teaching and learning to Solent and helping us to build on our excellent reputation within the field.
In her lecture, Julie explored the similarities and differences between the real and digital worlds, and how we can adapt the classroom to incorporate the most engaging factors of the digital world. This included having walk-throughs to show students how to achieve on particular units, as well as increasing understanding of expectations at each level, and encouraging students to 'prestige' – to do their best.
The content of this lecture came from Julie's research (which she defined as "praxis") into attainment gaps in higher education, as well as her interest student retention. She shared her findings with the audience, including feedback such as, "It's not concrete learning, it's abstract at uni, but when I'm gaming I'm making things happen."
To supplement the lecture content, Julie invited members of the audience to engage online, by tweeting about the professorial. Alongside her presentation, Julie had a screen, rolling with her colleagues' tweets about the evening.
Julie says: "It's important that we make the classroom a more inclusive environment – and that includes with technology. Educators shouldn't fear the digital world, but engage with it, making lessons much more active for students and making connections with worlds outside the classroom or lecture hall."