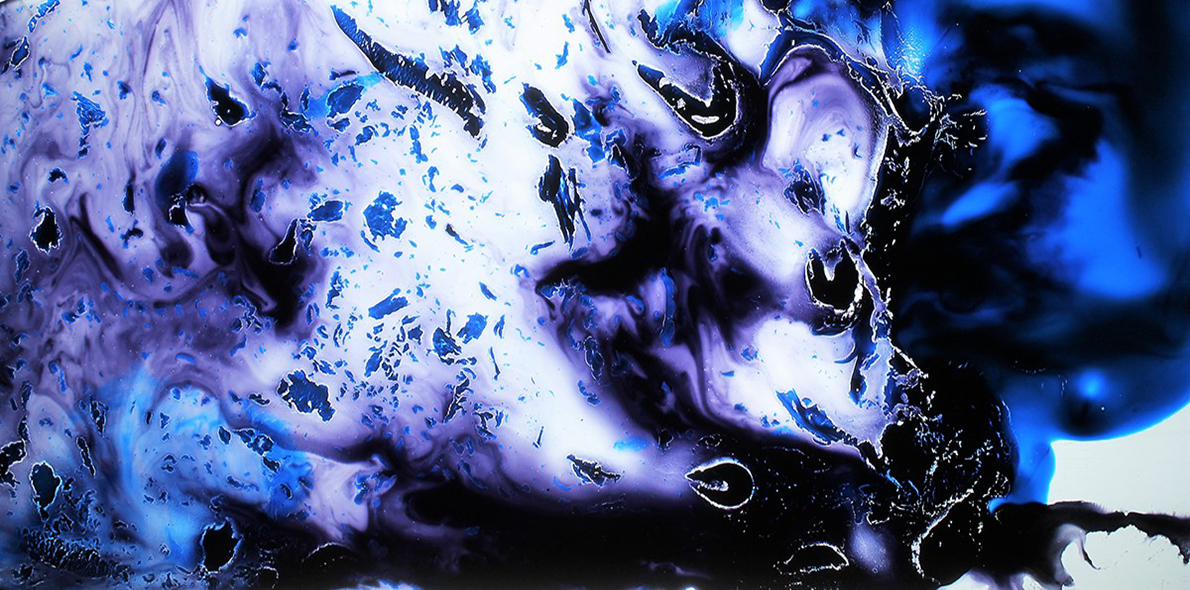 The story behind Louann's 'Swirling Waters' artwork
A near-death experience in Australia last year provided the inspiration for student Louann Metcalf's stunning artwork.
28th April 2016
A near-death experience in Australia last year provided the inspiration for student Louann Metcalf's stunning artwork which resonated with visitors to Versatility – a public exhibition featuring the work of second-year BA (Hons) Fine Art degree students, held in shipping containers on Guildhall Square in the centre of the city.
What was the inspiration behind your work in the exhibition?
I was trying to rekindle a love for the ocean after nearly drowning in a rip tide in New South Wales, Australia. It was terrifying being pulled under this massive wave and out to sea. I was saved by my younger brother Mason who was just 18 at the time.
Has it proved therapeutic for you?
I do think doing this work has allowed me to work through my fears and regain my trust in water. Going to English beaches and photographing stormy waves for inspiration really helped me feel less fear. The whole process has been really inspiring for me as an artist and as a person.
Tell us how you went about creating your piece and the materials you used
I painted onto plastic while thinking about how I feel about the sea. I produced 15 pieces and photographed them on a light box and then selected the one that I felt was most effective in portraying how I felt about my experience.
What kind of feedback did you get from visitors to the exhibition?
I had lots great comments. Before he knew the back story, one man said that when he looked at my piece he saw a snap shot of a nightmare where a woman is trapped beneath water, which was essentially what I was thinking about while creating it so hearing someone confirm that was really breath-taking.
What did you enjoy most about the exhibition?
I loved interacting with the public most, and it was great to see how proud we were of each other for pulling the show together.
What's the biggest thing you've learnt from putting on this exhibition?
This experience has really taught me how to work as part of a team, and to have patience with people who have different ideas to me.
Tell us a bit about yourself and where your love of art comes from
I am 21 and originally from Salisbury. I went to Wiltshire College in Salisbury to study art and design where I also did a foundation year before coming to Solent.
Art is in my family; a few of my aunts and uncles work in different artistic professions. As a child I was always more interested in messing around with paint and clay and making my own worlds rather than play computer games.
You can see more of Louann's work on her website.