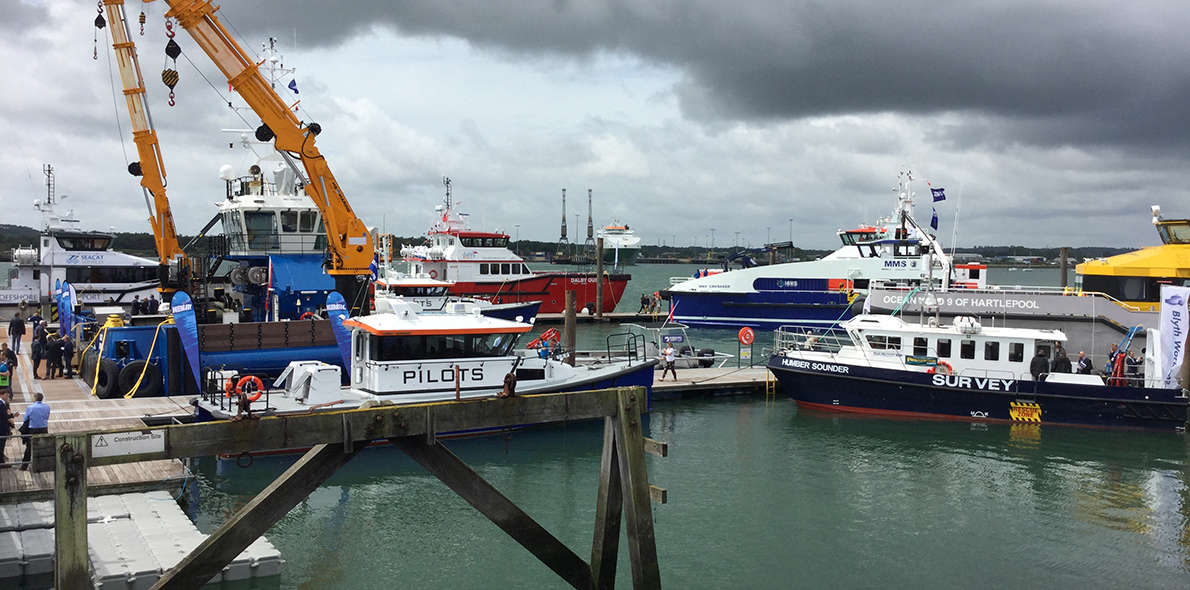 University launches International Maritime Management course at Seawork 2016
Solent to launch new maritime course
15th June 2016
Southampton Solent University will officially launch its new MBA International Maritime Management course at Southampton's Seawork exhibition this week.
Representatives from the University will be showcasing the new course to prospective applicants at the exhibition, held from 14 – 16 June at Mayflower Park. The MBA is uniquely designed for industry executives who want to learn all aspects of maritime management and is tailored for anyone working within shipping, shore side maritime industry, ports, marine logistics, services and existing seafarers.
Giuseppe Saieva, course leader for shipping and maritime business at Southampton Solent University, said: "Our maritime management course will be one of only two in the UK which provides an international focus, enabling shore side management personnel to enhance their global business experience. This focus is key in the increasingly mobile world in which business is conducted, and we aim to equip executives with the skills to remain internationally competitive.
"At Southampton Solent University we strive to offer programmes which are cutting edge and industry leading and the latest addition to our maritime portfolio not only puts us in a unique position in the south of the country, but the rest of the UK as well. We'll be accepting applicants to start in September 2016 and introducing our course at this week's Seawork exhibition will be a fantastic way to meet those working in the maritime sector and platform the MBA."
The course will be delivered within the Warsash School of Maritime Science and Engineering at Southampton Solent University, supported by Warsash Maritime Academy, and the School of Business and Law. The course combines valuable all-round business skills of a classic MBA with an exploration of the unique challenges and considerations of the global maritime industry.
Southampton Solent University's Warsash Maritime Academy will be positioned at the Seawork exhibition at stand PB119 throughout the event and will be on hand for any crew training and education enquiries. They will also be discussing the changes to the deck and engineering qualifications with new certificate of competency for workboats over 24 metres.
For further information about Solent University's International Maritime Management MBA, please contact Giuseppe Saieva Tel: 023 8201 3662 or email: giuseppe.saieva@solent.ac.uk.