Why study history taking and physical assessment at Solent University
In response to demand from NHS and Health Education England, this course provides skills for health care professionals to accurately obtain a clinical history in a consultation.
£

0

m

invested in our campus estate and facilities in the last five years
The course takes a case-based approach to teaching and learning by combining three strands of learning: applied theory, nursing simulation and action learning, and nursing practice.

Students have access to our specialist nursing facilities, including a nursing simulation suite with a six-bed ward, GP consulting room, nurse's treatment room, care home bedroom, and a range of clinical equipment including simulation mannequins.

Our lecturing team have excellent teaching and clinical experiences, and can help you to become a skilled practitioner to make a positive difference to people lives.
Course overview
This stand alone course is designed to respond to a demand from NHS and Health Education England for healthcare professionals to critically apply knowledge in differential diagnosis, clinical reasoning and advanced decision making when developing care and management plans. 
On this course you'll learn to perform physical examinations of the body systems (cardiac, respiratory, abdominal, neurological, and musculoskeletal) in individuals with complex health care needs to support high quality and person-centred care for individuals across the age range using a range of evidence-based tools, engaging in effective multidisciplinary teamworking while recognising professional accountability.
Immersive simulation with standardised patients and high-fidelity mannequins have been imbedded into the curriculum to facilitate your learning and help you refine your skills.
Course features
Professional accreditation

This course has been accredited by a professional body

Professional membership

You have the opportunity to obtain a professional membership as part of this degree

Specialist facilities

This course has access to specialist facilities
This course is for
This course is for a health care professional to accurately obtain a clinical history in a consultation, gathering, and interpreting relevant information to aid a clinical diagnosis and treatment plans when combined with physical examination findings.
What this course leads to
You'll develop skills needed to foster therapeutic relationships with service users through effective communication and history taking skills, enabling patients to know their concerns have been listened with respect and compassion, facilitating an environment for health-related behaviour change when clinically appropriate.
History Taking And Physical Assessment
Meet the team
Learn from qualified staff with a wealth of experience working in a range of clinical settings.
The University cannot guarantee any particular members of staff will teach specific aspects of the course in the future, but will endeavour to ensure the teaching team maintains their balance of experience and qualifications.
Year one modules
Core modules
History Taking and Physical Assessment
Students will develop clinical competencies in the scope of advanced clinical consultation with special emphasis on the importance of the clinical history, evidence-based physical examination interpretation of clinical findings and the formulation of differential diagnoses. On completion of this module, students will have collected a portfolio of evidence are expected to complete a systematic and structured history taking assessment alongside a physical examination which will allow the formulation of a diagnostic hypothesis in the context of a clinical consultation.
Learning resources
At Solent, our aim is to deliver innovative, inclusive and intellectually stimulating teaching to develop self-confident and highly employable graduates. All our courses are designed with employability in mind, which makes industry-based learning a priority.
Learn transferable skills
Interdisciplinary learning means you can develop the skills needed to make safe clinical decisions when assessing service users with diverse health needs across all healthcare settings and complete a systematic and structured history taking assessment alongside a physical examination which will allow you to formulate your diagnostic hypothesis and how you can relate your findings with your clinical decision making.
Tuition fees
The tuition fees for the 2023/24 academic year are:
UK and Channel Island full-time fees: £1,477

International and EU part-time fees: Students from outside the UK are usually unable to obtain a visa for part-time study. Please visit our visas and immigration page for more information.
For further information, please visit our tuition fees page.
Alumni discount
Solent alumni are eligible for a 20% reduction of tuition fees if returning to study a postgraduate course.
Find out more
Bursaries, scholarships and financial support
Solent University offers a range of bursaries and scholarships that provide financial assistance or waive fees for tuition or accommodation. Each bursary or scholarship has specific eligibility criteria. Check out our bursaries and scholarships pages to find out more.
Graduation costs
There is no charge to attend graduation, but you will be required to pay for the rental of your academic gown (approximately £45 per graduate, depending on your award). You may also wish to purchase official photography packages, which range in price from £15 to £200+. Graduation is not compulsory, so if you prefer to have your award sent to you, there is no cost. Extra guest tickets will go on sale after results publication and will be sold on a first-come-first-served basis. The cost per ticket is currently £15. Please note, we do not guarantee there will be any extra tickets available to purchase.
Entry requirements
Please select an option below:
Key entry requirements
Subjects required:
Nursing or paramedic science.
Registered Nurse (level 1) and have minimum of 1 year experience post registration (or part time equivalent) prior to course entry with no restrictions to practice.
Appropriate enhanced DBS Disclosure in place with nothing to declare.
Acknowledgment of the programme rules whilst undertaking training (stated in the application form).
Key entry requirements
If you are applying from outside the UK, find information about entry requirements, visas and agents for your country here.
For further information about UK, EU and international qualifications, please contact admissions.
Key entry requirements
If you are applying from outside the UK, find information about entry requirements, visas and agents for your country here.
For further information about UK, EU and international qualifications, please contact admissions.
Note to all international students requiring a visa
All international applicants need to be aware that the English language requirements to attend Solent University, and the English language requirements to obtain a visa from the Home Office, may be different. This means that if you meet the Solent University language requirement to gain a place on the course, you may still have to meet additional requirements to be granted with a visa by the Home Office.
We strongly advise all applicants to visit the Home Office website which outlines all the requirements for a successful visa application and to take a look at our 2023 course entry statement document.
Your application checklist
Applications for postgraduate courses can be made at any time prior to the start of the course. However, we strongly recommend you apply at your earliest convenience.
Please ensure you upload the following mandatory documents with your application:
Two academic references.

Certified transcripts of qualifications, including English language proficiency if non-UK student.

Copy of passport.

Copy of current visa (if applicable).

A personal statement.

Employer sponsor form, where appropriate.
Language requirements
Applicants who do not have English as their first language will be required to demonstrate an approved level of proficiency in the use of the English language. The agreed minimum requirements for this course are:
IELTS minimum 6.5 overall with no component score below 5.5
TOEFL IBT 92 with a minimum of 22 in writing and a minimum of 20 in reading, listening and speaking
Duolingo English Language Test - 115 overall with minimum of 100 in each component or equivalent.
Qualifications are checked before enrolment, and international students must bring their original certificates or certified copies when coming to study at the University.
Pre-Sessional English programme
The University also offers a pre-sessional English programme for international students who wish to improve their level of English before starting a degree course.
Facilities
You'll have access to a range of our specialist facilities, including a nursing simulation suite with a six bed ward, GP consulting room, nurse's treatment room, waiting area/break out space, care home bedroom and working kitchen and bathroom. There is a wide range of clinical equipment including simulation manikins to facilitate various simulated scenarios.
Our vibrant campus brings state-of-the-art facilities to enhance your learning and elevate your student experience. Our award-winning teaching building, The Spark is centred around students and offers a stimulating study environment with flexible learning spaces. And as Solent is an Adobe Creative Campus, all students also have free access to Adobe Creative Cloud, which includes the full suite of Adobe professional software, including Photoshop, Illustrator, XD, Premier Pro, and more.
Alumni network
As part of our global alumni community, you can take advantage of a range of benefits.
Whether it's been days or decades since you left us, or you're soon to don your cap and gown, things are constantly changing at Solent. We're always innovating, but we're also immensely proud of our heritage. And that means you.
Research and knowledge exchange
Research doesn't just live in publications and journals - the effects of groundbreaking research can be found everywhere you look. That's why research at Solent has always been firmly rooted in industry needs and real-world application.
Solent University prides itself on carrying out not only pioneering research, but also research that addresses real world problems. We offer opportunities to study for a Master of Philosophy (MPhil) or Doctor of Philosophy (PhD) degree in a number of areas.
At Solent, we want to help you achieve your best and discover new insights. Whether you're thinking about applying for a PhD, or already underway with your research studies, you'll find useful guidance and information in our research pages.
Find out more
Support at Solent
All students at Solent University have access to a range of specialist support services. Whether you are having financial difficulty, need additional help with academic skills or want advice on setting up your own business you'll find that help is always on hand.
Most of our specialist support services are based around the Student Hub, a central space where you can access all of the information and support you may need during your time at University. The Student Hub is the first point of contact if you have any queries relating to your course, including questions about your timetable, options, and assessments and extenuating circumstances.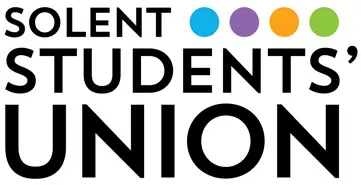 We work in partnership with the University to build a sense of pride and confidence in your Union, University and student experience.
Find out more