The strategic value of internal communication is being increasingly recognised within organisations across all sectors. This is providing additional opportunities for practitioners with the requisite confidence, skills and knowledge to influence, advise and deliver at the most senior level within organisations.
Solent University's master's degree in internal communication management equips practitioners with additional knowledge, skills and gravitas to influence and operate at the highest level in organisations.
Designed to integrate high level study with senior practitioners' demanding work and personal lives, this flexible degree minimises time out of the office – offering online discussion with the course team and fellow students, along with four two-day workshops (at a convenient central London location) over the course of the year.
You will explore the complexity of organisational culture and the psychology of communication, learn to assess the broader business context in which organisations are operating, and to develop high impact strategies, and forge leading-edge approaches to advances in technology and to the breakdown in organisational boundaries.
And the course's highly interactive workshops are a chance to discuss organisational implications, while our 'theory into practice' approach ensures you can immediately apply theory and other learning to your current business challenges, adding value from the outset. Assessments also focus on applying theory to students' current business challenges, maximising value to you and your organisation.
The course team all have a background in strategic communication management, and guest speakers include leaders in current thinking. You will also benefit from free membership of the Institute of Internal Communication throughout the programme, including all member benefits.
A focus on analytical thinking and evidence-based decision making equips students to continuously adapt to the business challenges of the future, while online and face-to-face interaction will help you create a long-term network of fellow practitioners.
And the course is continuously updated in line with the latest developments within internal communication and from student feedback, ensuring in depth exploration of key communication issues underpinned by a keen awareness of business challenges – to build the gravitas needed to influence at the most senior level.
Course features
Apply direct

You can apply direct to Solent University for this course

Part-time option

You can study this course part-time

Professional membership

You have the opportunity to obtain a professional membership as part of this degree
This course is for
This is a part-time programme for communication practitioners already working at a strategic level, and those with significant experience who are looking to make a step up into a strategic role. Designed to make it as easy as possible to combine work and study, the MA requires minimal time out of the office (four workshops over the year, each of two days duration); while its 'theory into practice' approach that means you can immediately apply learning to current business challenges, adding value from the outset. 
What this course leads to
The course equips individuals for increasingly strategic roles in internal communication, at the most senior level within organisations.
Specialists in-house agency/consultancy and interim roles whose common factor is the ability to provide high impact strategic advice and delivery.
Industry links
Our strong links with the Institute of Internal Communication means the content you will study is highly informed by the latest developments in theory and practice from the internal communications sector.
The course has strong links with the Institute of Internal Communication, and is highly informed by the latest developments in theory and best practice from the internal communications sector. You will also benefit from free membership of the Institute of Internal Communication throughout the programme, including all member benefits.
Modules modules
Core modules
Building Blocks for Internal Communication Success (30 credits)
This module sets the context for the strategic management of internal communication, exploring the relationship between communication and the organisational environment in a fast-changing world, and equipping you to assess and identify the implications for successful communication practice.
Thinking and Acting Strategically (30 credits)
This module is designed to equip you with the knowledge and skills required to develop, implement and evaluate effective communication strategies to deal with the range of business challenges you are likely to encounter in your career.
Building for the Future (30 credits)
This module equips you with the underpinning knowledge to act as a key influencer and an internal consultant at the most senior level within the organisation, and get the most out of external consultants.
Conducting Robust Communication Research
This module aims to develop your skills in working with a client to identify, diagnose, and make practical recommendations towards solving a workplace management issue through internal communication interventions.
Learning resources
At Solent, our aim is to deliver innovative, inclusive and intellectually stimulating teaching to develop self-confident and highly employable graduates. All our courses are designed with employability in mind, which makes industry-based learning a priority.
Learn transferable skills
Transferable skills include the ability to think critically and analytically; to develop solutions based on robust evidence-based decision-making; and to influence at every level within the organisation.
Tuition fees
The 2023/24 fees are not yet available. For guidance, the 2022/23 fees were:
UK, EU, Channel Island and International students: £6,500 + VAT
For further information, please visit our tuition fees page.
Extra course costs
While most course costs are covered by your tuition fees, some essential resources and optional extras may need to be paid for separately. For advice on budgeting and managing your money, please contact student.funding@solent.ac.uk.
Alumni discount
Solent alumni are eligible for a 20% reduction of tuition fees if returning to study a postgraduate course.
Find out more
Bursaries, scholarships and financial support
Solent University offers a range of bursaries and scholarships that provide financial assistance or waive fees for tuition or accommodation. Each bursary or scholarship has specific eligibility criteria. Check out our bursaries and scholarships pages to find out more.
Graduation costs
There is no charge to attend graduation, but you will be required to pay for the rental of your academic gown (approximately £45 per graduate, depending on your award). You may also wish to purchase official photography packages, which range in price from £15 to £200+. Graduation is not compulsory, so if you prefer to have your award sent to you, there is no cost. Extra guest tickets will go on sale after results publication and will be sold on a first-come-first-served basis. The cost per ticket is currently £15. Please note, we do not guarantee there will be any extra tickets available to purchase.
Financial information videos
Entry requirements
Please select an option below:
Key entry requirements
Applications for the Master's in Internal Communication Management will be considered if candidates can demonstrate their suitability for the course, along with the motivation and ability to work at postgraduate level.
They should also fulfil one of the following alternatives:
Possess a recognised postgraduate qualification in management and business studies equivalent to 60 credits at master's level (level 7)
Possess a degree or professional qualification and have significant experience in the internal communication field
Have substantial relevant experience of internal communication management and other indicators of achievement, eg evidence of a number of acceptable training courses attended, examples of written reports, etc.
Key entry requirements
If you are applying from outside the UK, find information about entry requirements, visas and agents for your country here.
For further information about UK, EU and international qualifications, please contact admissions.
Key entry requirements
If you are applying from outside the UK, find information about entry requirements, visas and agents for your country here.
For further information about UK, EU and international qualifications, please contact admissions.
Note to all international students requiring a visa
All international applicants need to be aware that the English language requirements to attend Solent University, and the English language requirements to obtain a visa from the Home Office, may be different. This means that if you meet the Solent University language requirement to gain a place on the course, you may still have to meet additional requirements to be granted with a visa by the Home Office.
We strongly advise all applicants to visit the Home Office website which outlines all the requirements for a successful visa application and to take a look at our 2023 course entry statement document.
Your application checklist
You will apply for this course through the Institute of Internal Communications, who will then arrange a telephone interview with you.
Please ensure you upload the following mandatory documents with your application:
Two academic references.

Certified transcripts of qualifications, including English language proficiency if non-UK student.

Copy of passport.

Copy of current visa (if applicable).

A personal statement.

Employer sponsor form, where appropriate.
Language requirements
A minimum IELTS score of 6.5, TOEFL 600 or equivalent is required for those for whom English is not their first language.
Facilities
Our vibrant campus brings state-of-the-art facilities to enhance your learning and elevate your student experience. Our award-winning teaching building, The Spark is centred around students and offers a stimulating study environment with flexible learning spaces.
Away from studying, why not try out the gyms, fitness studios and sports halls in our £28 million Sports Complex, or watch a blockbuster film at our student-run cinema with Dolby Atmos audio.
Alumni network
As part of our global alumni community, you can take advantage of a range of benefits.
Whether it's been days or decades since you left us, or you're soon to don your cap and gown, things are constantly changing at Solent. We're always innovating, but we're also immensely proud of our heritage. And that means you.
Research and knowledge exchange
Research doesn't just live in publications and journals - the effects of groundbreaking research can be found everywhere you look. That's why research at Solent has always been firmly rooted in industry needs and real-world application.
Solent University prides itself on carrying out not only pioneering research, but also research that addresses real world problems. We offer opportunities to study for a Master of Philosophy (MPhil) or Doctor of Philosophy (PhD) degree in a number of areas.
At Solent, we want to help you achieve your best and discover new insights. Whether you're thinking about applying for a PhD, or already underway with your research studies, you'll find useful guidance and information in our research pages.
Find out more
Support at Solent
All students at Solent University have access to a range of specialist support services. Whether you are having financial difficulty, need additional help with academic skills or want advice on setting up your own business you'll find that help is always on hand.
Most of our specialist support services are based around the Student Hub, a central space where you can access all of the information and support you may need during your time at University. The Student Hub is the first point of contact if you have any queries relating to your course, including questions about your timetable, options, and assessments and extenuating circumstances.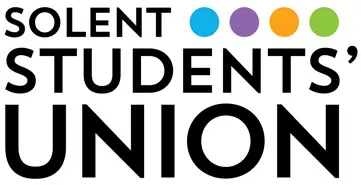 We work in partnership with the University to build a sense of pride and confidence in your Union, University and student experience.
Find out more