UCAS code: WW47
Institution code: S30
Why study an acting and performance degree at Solent University
Whether it's treading the boards, or taking your mark in front of a camera, our acting and performance degree gives you the freedom to follow your dream, with real-world experience in the industry.
0

rd

most affordable city for students in the UK (Student Living Index, 2022, NatWest)

£

0

m

investment in our campus and state-of-the-art facilities
Perform two live public shows in your second year and be part of a season of new plays at a local theatre in your final year.

A creative, multi-disciplinary environment for world-leading research in media, culture and the arts – you will learn from experts in their field.

You'll have access to a wide range of resources to support your learning including professional HD cameras, radio suites, multi-camera studios, and professional theatre venues.

Access to a range of facilities including rehearsal rooms and a 64-seat theatre on campus.

Feature in an end-of-year industry-standard video performance showcase accessible to industry professionals.
Course overview
This exciting course gives you the chance to get some key professional acting skills, gain theoretical knowledge of stage and screen acting (with no formal exams) and build a performance portfolio to showcase your talents in a supportive learning environment. You will learn essential acting techniques for stage and screen as well as body and voice skills, approaches to the history of performance and theories of performance.
You will be able to perform in film projects and theatre productions in public venues, learn from an experienced, welcoming, and helpful teaching team who have been professionally engaged in stage and screen acting and directing.
Optional modules in your final year also enable you to specialise in areas such as directing, performing arts in education, stage combat or music theatre, broadening career pathways further.
Thanks to the course team's links with industry, you'll have the chance to gain practical experience working with local institutions on live briefs. Our industry links can create exciting partnerships with professionals, guest tutors include actors, directors, and career guidance professionals who will share their unique insights.
You will be presented with the opportunity to participate in extra-curricular student-directed film projects which will develop your screen acting skills and provide footage that could be used to create a show reel portfolio.
In the final year, you have the opportunity to participate in an industry-standard video performance showcase, providing the perfect opportunity to present yourself to the industry and develop professional networks that will help launch your career in the performing arts.
All students are eligible for Equity membership at a much-reduced, student rate. Not all courses offer this opportunity. This will allow you to access essential career resources such as information on casting, contracts, pay and to create a personal profile on their website.
As an acting and performance student you will have opportunities to access a range of resources to support your learning including HD cameras, radio suites, multi-camera studios, motion capture studio and professional theatre venues.
Course features
Specialist facilities

This course has access to specialist facilities

Study abroad

You have the opportunity to study abroad in one of our partner universities for a semester on this course

Top-up option

If you have an appropriate Level 5 qualification, you can top it up to a degree in just a year

Further studies

After successfully completing your studies, there's an opportunity to continue your studies at Solent
Who is this course for?
Solent's Acting and Performance degree is ideally suited to students with a passion for performing arts and a desire to work in a performance related area. Strong communication and team building skills make our students highly desirable for employers across of range of industries. Applicants ideally will have some previous experience and/or qualifications in drama and will be required to present an audition.
What does this course lead to?
The nature of this degree prepares students for a career in the performing arts. Our alumni have gone on to post-graduate studies, teaching, cruise ship entertaining, theatre and/or screen acting, theatre in education, children's' entertaining and more.

Meet the team
Course tutors are academic and/or industry professionals whose knowledge and contacts provide you with an invaluable resource for understanding contemporary trends and opportunities in the performing arts. In addition, visiting lecturers provide further insight into current workplace practice. Our focus on employability ensures that you leave us with the skills and confidence to realise your career ambitions.
The University cannot guarantee any particular members of staff will teach specific aspects of the course in the future, but will endeavour to ensure the teaching team maintains their balance of experience and qualifications.
Facilities
Students have access to a variety of rehearsal spaces including rehearsal rooms and studios with sprung floors, as well as a 64-seat flexi-form space on campus, which can be used for live performances.
Students will be able to use the University's collection of musical equipment, including a piano, electronic keyboards and portable stereo systems, as well as technical equipment including HD cameras, rifle mikes, tripods and monitors, radio microphones, a mixing desk, and Dictaphones for interviews and research. Edit suites equipped with Final Cut Pro are also available for use. On-site library facilities include a range of industry specific books, articles, journals, DVDs and audio-visual resources to support research.
Tuition fees
The tuition fees for the 2023/24 academic year are:
UK, EU (settled status) and Channel Island full-time fees: £9,250 per year

International full-time fees: £15,000 per year
For further information, please visit our tuition fees page.
Extra course costs
While most course costs are covered by your tuition fees, some essential resources and optional extras may need to be paid for separately. These additional costs are listed below. For advice on budgeting and managing your money, please contact student.funding@solent.ac.uk.
The 2023/24 other costs are not yet available. For guidance, previous other costs have been:
Compulsory costs:
Trip to London – Surviving Actors Conference - £50
Movement clothing - £40
Bursaries, scholarships and financial support
Solent University offers a range of bursaries and scholarships that provide financial assistance or waive fees for tuition or accommodation. Each bursary or scholarship has specific eligibility criteria. Check out our bursaries and scholarships pages to find out more.
Graduation costs
There is no charge to attend graduation, but you will be required to pay for the rental of your academic gown (approximately £45 per graduate, depending on your award). You may also wish to purchase official photography packages, which range in price from £15 to £200+. Graduation is not compulsory, so if you prefer to have your award sent to you, there is no cost. Extra guest tickets will go on sale after results publication and will be sold on a first-come-first-served basis. The cost per ticket is currently £15. Please note, we do not guarantee there will be any extra tickets available to purchase.
Financial information videos
Entry requirements
Please select an option below:
Key entry requirements
104-120 UCAS tariff points
A minimum of two completed A-levels, a BTEC Extended Diploma at DMM or BTEC Diploma at D*D, T-Level Merit or equivalent qualification, or a combination of qualifications which comply with the minimum entry requirement of 104 UCAS points.
Direct entry into year two or three may be considered for this course.
UK applicants are required to attend an audition, live or recorded, two monologues.
Applicants over the age of 21 may be considered based on relevant experience, without having the required tariff points.
For further information about UK qualifications, please contact admissions.
Key entry requirements
As a general guide, we look for qualifications that are equivalent to the British high school A-levels.
Applicants from outside the UK will be required to send electronic auditions.
If you are applying from outside the UK, find information about entry requirements, visas and agents for your country here.
For further information about UK, EU and international qualifications, please refer to our course entry requirement statement.
Key entry requirements
As a general guide, we look for qualifications that are equivalent to the British high school A-levels.
Applicants from outside the UK will be required to send electronic auditions.
If you are applying from outside the UK, find information about entry requirements, visas and agents for your country here.
Note to all international students requiring a visa:
All international applicants need to be aware that the English language requirements to attend Solent University, and the English language requirements to obtain a visa from the Home Office, may be different. This means that if you meet the Solent University language requirement to gain a place on the course, you may still have to meet additional requirements to be granted with a visa by the Home Office.
We strongly advise all applicants to visit the Home Office website which outlines all the requirements for a successful visa application and to take a look at this PDF document which outlines both Solent University and Home Office requirements for a number of language tests.
How to apply
Full-time
Any student applying for the first year of a full-time/sandwich undergraduate course must apply through UCAS (University and Colleges Admissions Service). This includes mature, overseas and EU students.
Nearly all schools and colleges offer their students the facility of applying electronically through the UCAS website using 'Apply'; it may also be used by those applying independently in the UK and overseas. This facility and all course information can be found on the UCAS website: www.ucas.com.
Your application should reach UCAS by 25 January if you hope to enter a course the following autumn. Early application is advised for the most popular subject areas. Late applications may be made until the end of June. The UCAS Code for the University is S30, code name SOLNT.
Find out what happens after you apply
Contextual offers
Solent endeavours to offer learning opportunities to students from all backgrounds. When we receive and review an application, we take into consideration the context and personal circumstances of applicants when making a decision, which means our advertised entry tariff could be reduced.
Alternative entry options
Top-up route:
We welcome applications from students currently studying a Foundation Degree, DipHE, HNC, HND or modules of an undergraduate degree course at another university, who wish to enter directly into Years 2 or 3 of one of our undergraduate degree courses. Please contact our admissions team for more information: contact us
Language requirements
Applicants who do not have English as their first language will be required to demonstrate an approved level of proficiency in the use of the English language. The agreed minimum requirements for this course are:
IELTS minimum 6.0 overall with a minimum of 5.5 in each individual component
TOEFL IBT minimum 80 with a minimum of 20 in each individual component
Duolingo English Language Test - 115 overall with minimum of 95 in each component or equivalent.
Qualifications are checked before enrolment, and international students must bring their original certificates or certified copies when coming to study at the University.
Pre-Sessional English programme
The University also offers a pre-sessional English programme for international students who wish to improve their level of English before starting a degree course.
We will prepare you for your future
Solent's acting and performance degree will prepare you for a career in the performing arts. Suitable roles for graduates include:
Stage and/or screen actor
Voice/radio actor
Physical theatre practitioner
Devising and creating your own work
Theatre/arts administration
Cruise ship entertainer
Drama teacher
Model
Theatre in education
Drama intern
Theatre marketing
We will help you start your career
The Solent Futures team is committed to getting students into great careers.
While you are studying, the team can help you with finding work experience or placements, link you with a mentor, check your CV, or offer one-to-one guidance.
If you're in your final year, we also have graduate job opportunities just for Solent graduates.
Find out more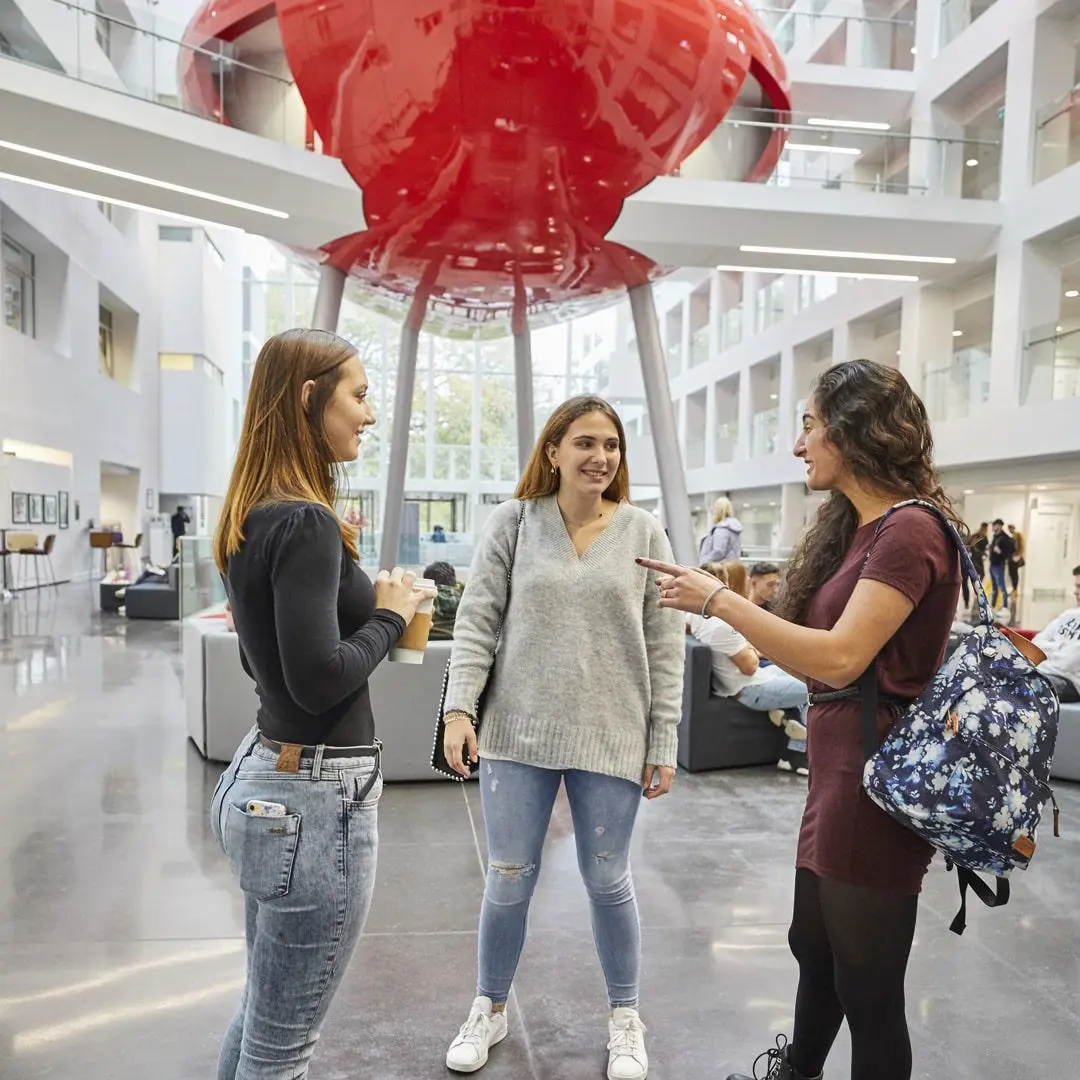 Support at Solent
All students at Solent University have access to a range of specialist support services. Whether you are having financial difficulty, need additional help with academic skills or want advice on setting up your own business you'll find that help is always on hand.
Most of our specialist support services are based around the Student Hub, a central space where you can access all the information and support you may need during your time at University. The Student Hub is the first point of contact if you have any queries relating to your course, including questions about your timetable, options, and assessments and extenuating circumstances.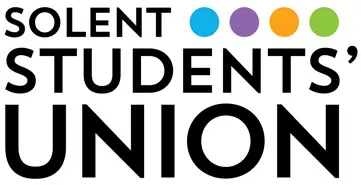 We work in partnership with the University to build a sense of pride and confidence in your Union, University and student experience.
Find out more

Further study
Thinking about studying further than an undergraduate degree? Alumni can get 20% off their postgraduate study.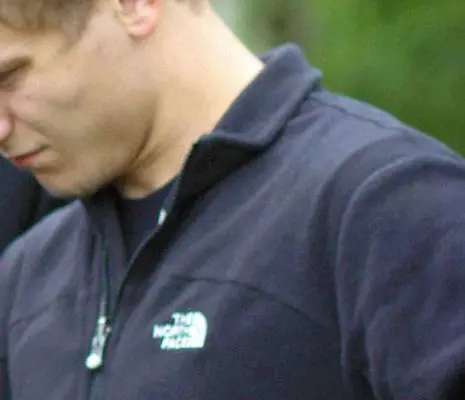 MA Film Production
Got a passion for filmmaking? Want to improve your professional showreel and boost your employability? Solent's MA Film Production programme is ideally suited to students who...