Starting in: 2024
3 years

4 years with foundation year

4 years with year in industry

5 years with foundation and industry years
Register your interest
Why study a computer games programming and design degree at Solent University
Bring your games ideas to life with this industry focused degree, allowing you to specialise in design, development or programming, and get practical studio-style experience on real games projects.
0

th

in the sector for graduate start-ups (HESA 2023)

£

0

m

investment in our campus and industry-standard facilities

0

st

out of 130 institutions for assessment and feedback (NSS 2023)
Our dedicated gaming labs provide all the specialised software you will need, including Visual Studio, Github, DirectX, OpenGL, Unreal Engine 5, Unity, Photoshop, 3D Studio Max, Maya and ZBrush, to name just a few. 

The course is designed to allow you to tailor your studies to suit your personal career goals, specialising in programming or design through optional modules, while giving you plenty of opportunities to collaborate with other specialists on real game projects, working in a indie studio-style environment

We provide opportunities to participate in a wide range of extracurricular activities: video games academy, game jams, industry talks (CGFX), end-of-year grad show, freelancing (at our in-house agency, Solent Creatives). 

This course takes a project-based approach to learning enabling you to develop projects with students on other gaming courses at Solent. 
Course overview
Whether you're interested in game design or programming, or still looking to work out where your skills and career will take you, the computer games programming and design degree offers the perfect opportunity to build a broad base of games industry knowledge before specialising in your chosen area.
You'll be able to tailor your studies through optional modules, working on real games projects alongside other students with a diverse array of skills, building your teamwork and pipeline experience in studio scenarios designed to emulate a real indie studio environment.
Programming options will build the problem solving and logic skills you need to succeed, including computational thinking, designing gameplay systems, and maths for games. On the design end, you'll learn fundamental design tools, and explore how to create and prototype compelling games that engage players and build game experiences.
You'll learn the production pipeline, and how to use state-of-the-art game engines as part of a collaborative team. Artists, developers, project managers, programmers - through studio modules that simulate industry practice, and in our Video Games Academy, you'll build professional connections and friendships alongside a fantastic grasp of all aspects of game development – putting you in the best possible position to start your career in this growing industry after graduation.
Throughout your studies you will learn in our industry grade computing labs, enabling you to learn the tools and techniques of professional game developers. These labs offer all the specialist software you'll need, including: Visual Studio, Unreal Engine 5, Unity, DirectX, Vulkan, Photoshop, 3D Studio Max and more. You'll also have access to motion capture, VR/AR and console development systems – all the resources you need.
You'll be taught by highly experienced academics with vast experience of the gaming industry, and excellent industry links. These close links enable you to benefit from a range of guest lectures throughout your studies and gain valuable critiques and guidance. Recent speakers have included representatives from Stainless Games, Unity and Aardvark Swift.
Special events are a valuable part of the student experience. There are opportunities to attend conferences, guest lectures, even occasional trips to industry venues. We encourage participation in game jams and host a few every year. We're also partnered with Grads in Games. As part of this collaboration, students are invited to attend monthly webinars tailored to your chosen field and focusing on discipline-specific insights and recruitment strategies. Students are also invited to participate in their industry-recognised game development challenges - Search for a Star and Rising Star - with previous students being finalists. All these events help you to build vital industry contacts and hone your skills.
Student work
Our creative degrees allow our students to develop a critical eye for design with a knowledge of different design approaches and problem solving techniques. Take a look at some of the great work they produce.
Course features
Foundation year available

If you're not quite ready for a full undergraduate degree, there's alternative entry through one of our foundation years

Placement year

If you apply for this course with a placement year, you have the opportunity to undertake a year in industry between your second and third years

Further studies

After successfully completing your studies, there's an opportunity to continue your studies at Solent

Specialist facilities

This course has access to specialist facilities

Study abroad

You have the opportunity to study abroad in one of our partner universities for a semester on this course
Who is this course for?
The computer games programming and design course is perfect for anyone looking to get into the games industry, whether you're interested in development or design.
What does this course lead to?
For those more interested in programming, jobs could include:
Gameplay programmers
AI programmers
User interface programmers
Physics programmers
Graphics programmers
Animation programmers
Network programmers
Engine/Tools programmers
Unity/Unreal Engine developers
Many programming skills are also transferrable in industries outside games:
Software engineers
Information systems professionals
Web developers
Computer scientists
Mobile developers
XR/AR/VR developers
While for those with more of a design focus, possible jobs include:
Level designers
User experience designers
Games user researchers (GUR experts)
UI designers
Narrative designers
Game writers
Gameplay designers
Regardless of the course experience, students who favour either discipline can enjoy potential future careers as:
Indie game developers
Producers
Technical trainers
Teaching professionals/academics
Researchers
Solent stories
Hear from Solent alumni about where their careers have taken them and how studying at Solent prepared them for their future.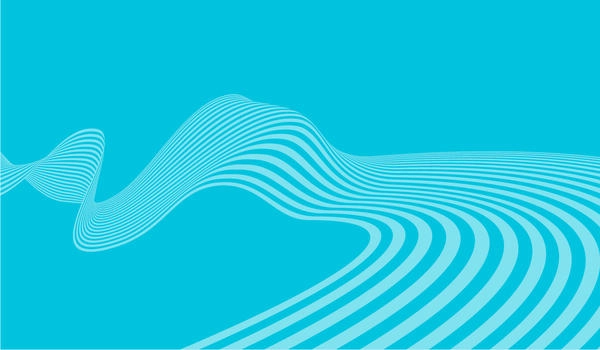 "I highly recommend product management, especially if you enjoy analysing and problem-solving."
---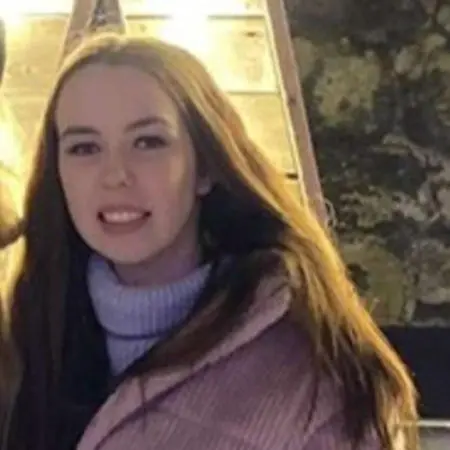 Chase Wilding
Rotational Product Manager
Meet the team
The University cannot guarantee any particular members of staff will teach specific aspects of the course in the future, but will endeavour to ensure the teaching team maintains their balance of experience and qualifications.
Facilities
All computer games students benefit from access to our dedicated gaming labs, providing all the specialised software you'll need: Unreal, Unity, Visual Studio, 3D studio max, ZBrush and Substance to name just a few. You'll also have access to console development kits, a motion capture studio, a mobile devices lab and a range of consumer gaming/VR hardware: all for student use.
Our vibrant campus brings state-of-the-art facilities to enhance your learning and elevate your student experience. Our award-winning teaching building, The Spark is centred around students and offers a stimulating study environment with flexible learning spaces. Away from studying, why not try out the gyms, fitness studios and sports halls in our £28 million Sports Complex, or watch a blockbuster film at our student-run cinema with Dolby Atmos audio.
International opportunities
Broaden your horizons by adding an international dimension to your CV – essential to achieving success in today's fast-changing, global environment.
Studying, working or volunteering in another country could be the experience of a lifetime. Enhance your degree by developing important global skills such as knowledge of other countries, language skills, intercultural awareness, adaptability and confidence.
For more information, please email international.mobility@solent.ac.uk.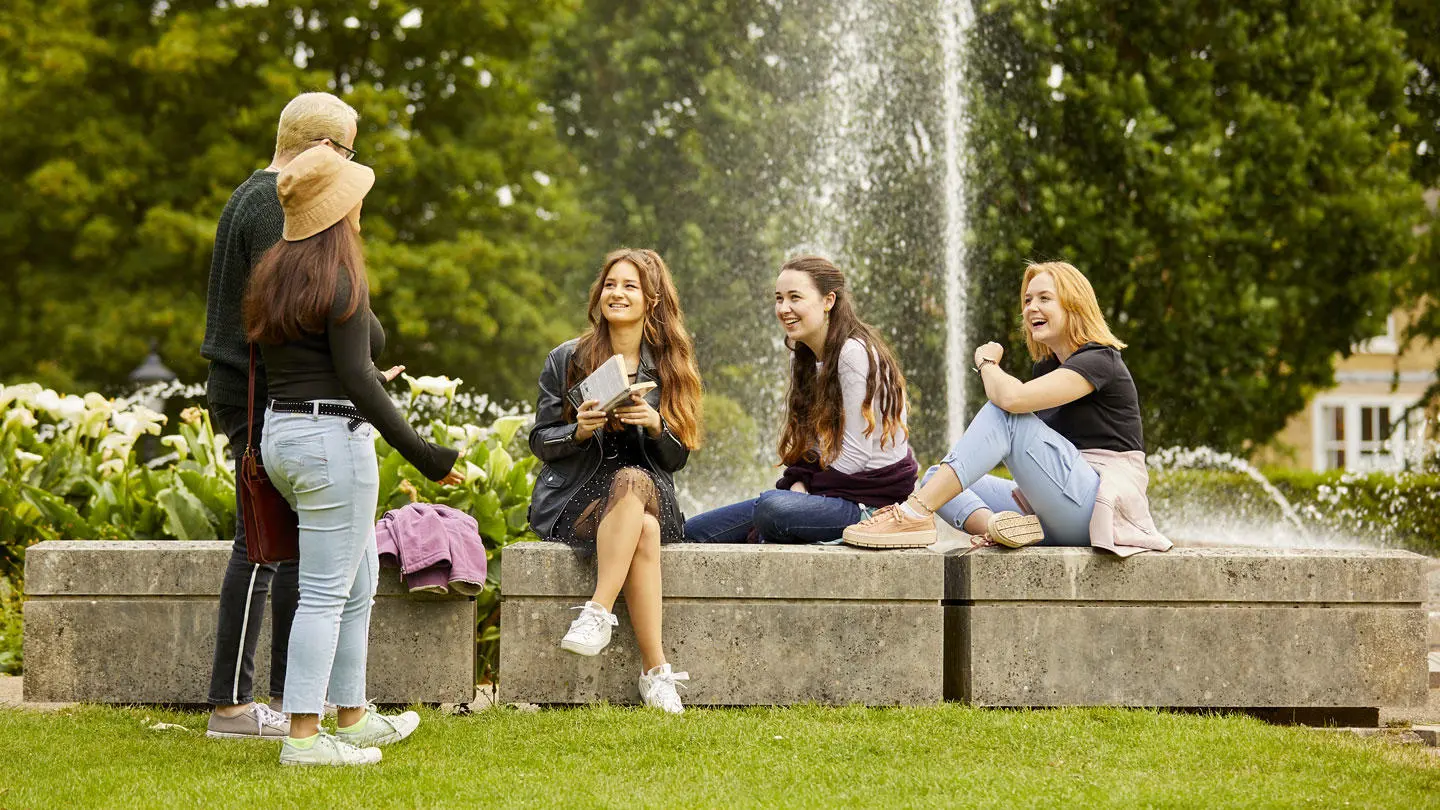 What you'll study
Core modules
Programming Fundamentals
This module focuses on the idea that programming is fundamentally a problem-solving activity and seeks to lay the foundations in creative and logical thinking that are vital in many areas of software development.
Maths for Games
This module is designed to develop mathematics skills needed for computer games development, providing a foundation for all students, no matter what their previous maths experience might be.
Object-Oriented Development
This module builds on fundamental programming skills to further incorporate develop an object-oriented approach to the design and implementation of computer programs.
Scripting for Game Engines
This module aims to give a basic introduction to a selection of third-party development environments and involves learning about the engine's interface, developing a simple game and how to find help should they encounter issues.
Gameplay and Game Design
This module will concentrate on the skills needed to produce the concept document and the design document (central to developing a commercial game), with a supporting library of artefacts to generate a comprehensive description of a new 2D game.
Collaborative Games Development
This is a group-based module where games design and programming students develop the skills and knowledge needed for prototype game development, learning about working in a team, and further strengthen their understanding of game engines and game development processes. This module will simulate the experience of working in a game studio to develop a small game project using a game engine. You will make important development decisions such as game direction, task delegation, managing and cutting scope, as well as learning how to handle tools such as source control and task management. The module culminates in a final game demo that goes straight to your portfolio.
How you will learn and be assessed
You will learn by:
You may be assessed by:
Project work

Coursework

Creative design projects

Group work

Individual and group projects
Solent's curriculum framework builds on our unique, creative and applied approach to teaching. The transformation of students' lives is at the heart of our mission as a university, and our curriculum – informed by the latest theory – reflects this shared educational vision.
Find out more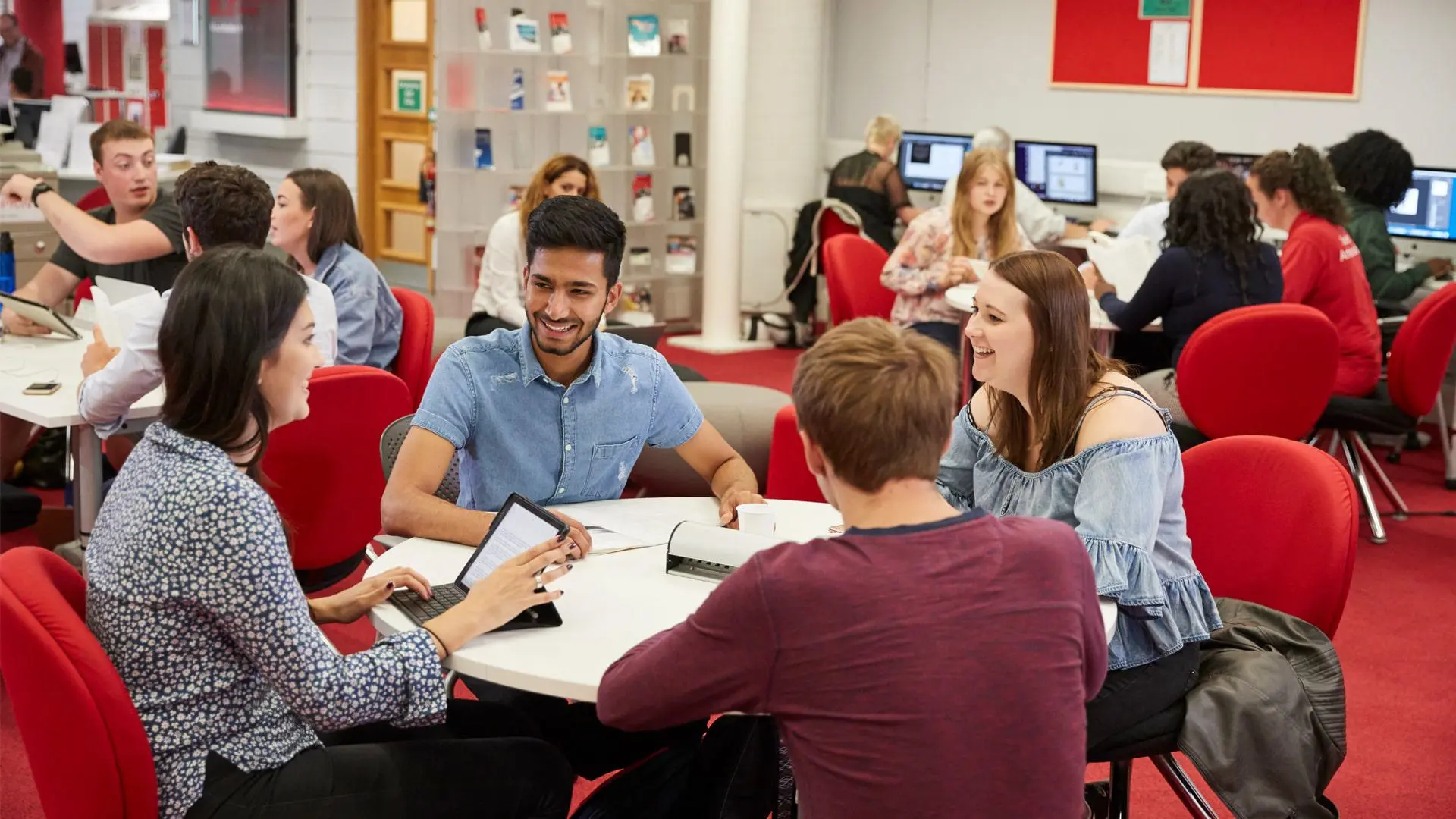 Study support
The student achievement team are on hand to help you succeed during your studies at Solent. They aim to contact you at key times during your time here with personalised information, advice and guidance, by email or phone.
Access Solent provides information, advice and guidance for disabled students.
All students can access Succeed@Solent, Solent's online guide to getting better grades. It offers extensive, practical information and advice on topics such as academic writing, research and presentations.
Why choose the industry?
The gaming market is a major part of the UK entertainment industry, valued at £7.05bn overall in 2022 (The Association for UK Interactive Entertainment), and the UK has seen major success with games like 'Grand Theft Auto V', 'Batman Arkham City', 'Monument Valley' and 'Hellblade: Senua's Sacrifice'.
As of January 2023, there are approximately more than 2000 available jobs in the UK regarding a games-related discipline, and there are growing opportunities outside the computer games industry in board game design, simulation design and toy design.
Flexible and remote working a frequent option in this resilient industry - the games industry enjoyed a spike of 20% in revenue during the pandemic (source: Harvard Business Review), and was one of the few industries to successfully adopt the work from home (WFH) scheme.
At Solent, our teaching team have wide-ranging experience in the games industry and will support and encourage you in building your own contacts. We have an industry advisory board to ensure the skills you'll learn are up-to-date and industry relevant, while the team's close links to industry allow for a range of fantastic guest lectures; recent speakers have included representatives from Codemasters, Climax, Aardvark Swift and Stainless Games.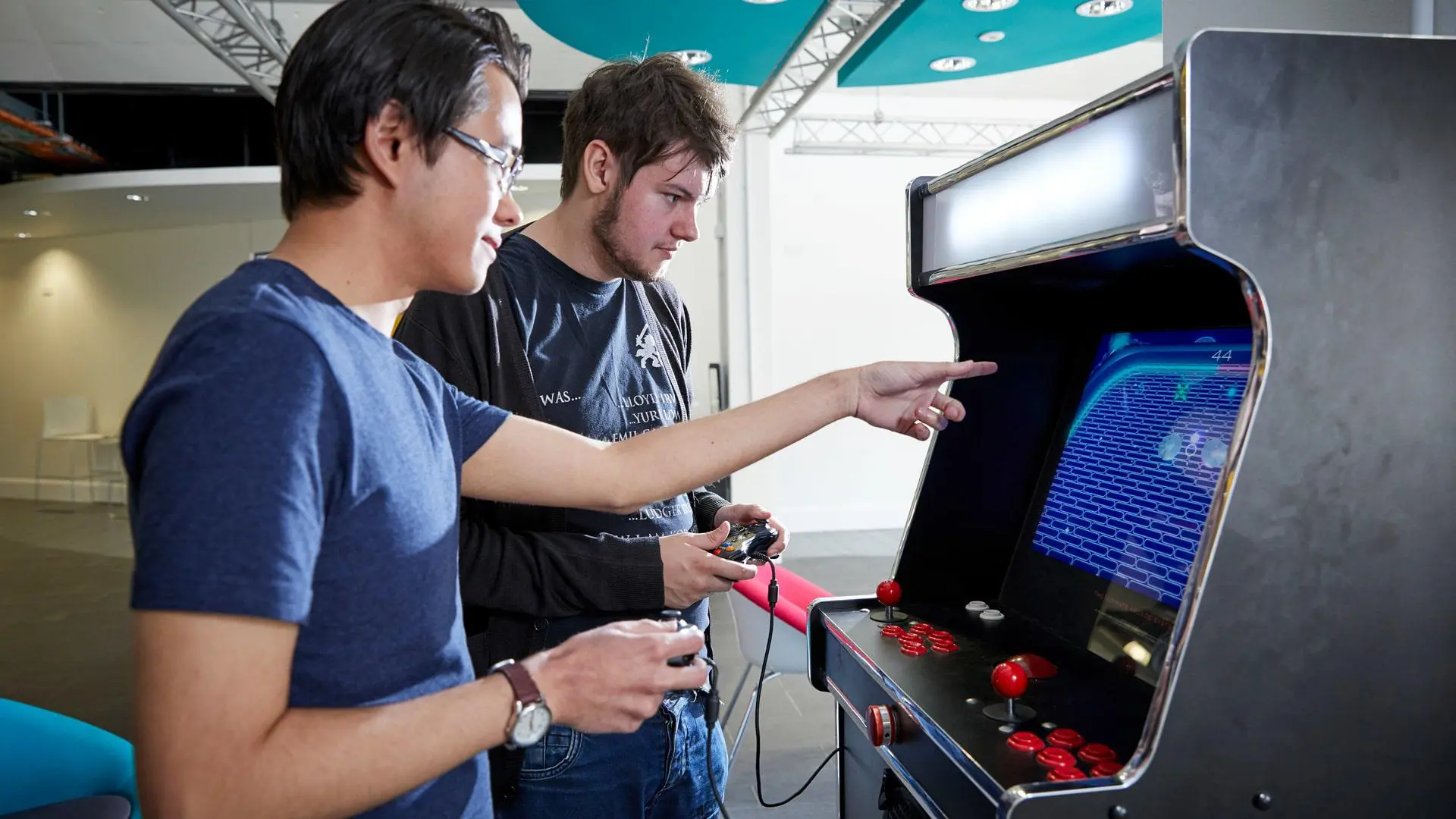 Tuition fees
The tuition fees for the 2024/25 academic year are:
UK, EU (settled status) and Channel Island full-time fees: £9,250 per year

International full-time fees: £16,125 per year
For further information, please visit our tuition fees page.
Extra course costs
While most course costs are covered by your tuition fees, some essential resources and optional extras may need to be paid for separately. For advice on budgeting and managing your money, please contact student.funding@solent.ac.uk.
Bursaries, scholarships and financial support
Solent University offers a range of bursaries and scholarships that provide financial assistance or waive fees for tuition or accommodation. Each bursary or scholarship has specific eligibility criteria. Check out our bursaries and scholarships pages to find out more.
Graduation costs
There is no charge to attend graduation, but you will be required to pay for the rental of your academic gown (approximately £45 per graduate, depending on your award). You may also wish to purchase official photography packages, which range in price from £15 to £200+. Graduation is not compulsory, so if you prefer to have your award sent to you, there is no cost. Extra guest tickets will go on sale after results publication and will be sold on a first-come-first-served basis. The cost per ticket is currently £15. Please note, we do not guarantee there will be any extra tickets available to purchase.
Entry requirements
Please select an option below:
Key entry requirements
112-128 UCAS tariff points
A minimum of two completed A-levels , a BTEC Extended Diploma at DMM or BTEC Diploma at D*D* in a relevant computer science, design or media subject, T-level Merit, or a combination of qualifications which comply with the minimum entry requirements of 112 UCAS points.
Direct entry into the second or third years may be considered for this course.
Applicants over the age of 21 may be considered based on relevant experience, without having the required tariff points.
For further information about UK qualifications, please contact admissions.
Key entry requirements
As a general guide, we look for qualifications that are equivalent to the British high school A-levels.
If you are applying from outside the UK, find information about entry requirements, visas and agents for your country here.
For further information about EU qualifications, please contact admissions.
Key entry requirements
As a general guide, we look for qualifications that are equivalent to the British high school A-levels.
If you are applying from outside the UK, find information about entry requirements, visas and agents for your country here.
For further information about international qualifications, please contact admissions.
Note to all international students requiring a visa
All international applicants need to be aware that the English language requirements to attend Solent University, and the English language requirements to obtain a visa from the Home Office, may be different. This means that if you meet the Solent University language requirement to gain a place on the course, you may still have to meet additional requirements to be granted with a visa by the Home Office.
We strongly advise all applicants to visit the Home Office website which outlines all the requirements for a successful visa application and to take a look at our 2023 course entry statement document.
How to apply
Full-time
Any student applying for the first year of a full-time/sandwich undergraduate course must apply through UCAS (University and Colleges Admissions Service). This includes mature, overseas and EU students.
Nearly all schools and colleges offer their students the facility of applying electronically through the UCAS website using 'Apply'; it may also be used by those applying independently in the UK and overseas. This facility and all course information can be found on the UCAS website: www.ucas.com.
Your application should reach UCAS by 31 January if you hope to enter a course the following autumn. Early application is advised for the most popular subject areas. Late applications may be made until the end of June. The UCAS Code for the University is S30, code name SOLNT.
Find out what happens after you apply
Contextual offers
Solent endeavours to offer learning opportunities to students from all backgrounds. When we receive and review an application, we take into consideration the context and personal circumstances of applicants when making a decision, which means our advertised entry tariff could be reduced.
Alternative entry options
Top-up route:
We welcome applications from students currently studying a Foundation Degree, DipHE, HNC, HND or modules of an undergraduate degree course at another university, who wish to enter directly into Years 2 or 3 of one of our undergraduate degree courses. Please contact our admissions team for more information: contact us
Language requirements
Applicants who do not have English as their first language will be required to demonstrate an approved level of proficiency in the use of the English language. The agreed minimum requirements for this course are:
IELTS minimum 6.0 overall with a minimum of 5.5 in each individual component
TOEFL IBT minimum 80 with a minimum of 20 in each individual component
Duolingo English Language Test - 115 overall with minimum of 95 in each component or equivalent.
Qualifications are checked before enrolment, and international students must bring their original certificates or certified copies when coming to study at the University.
Pre-Sessional English programme
The University also offers a pre-sessional English programme for international students who wish to improve their level of English before starting a degree course.
We will prepare you for your future
Suitable roles for graduates include:
Gameplay programmer
Game designer
AI programmer
Level designer
Narrative designer
QA tester
Animation programmer
Engine programmer
Game producer
Software developer
Mobile developer
Tools programmer
Audio designer
Graphics programmer
UI designer
Unity/Unreal Engine developer
Web developer
Games user researchers (GUR experts)
We will help you start your career
The Solent Futures team is committed to getting students into great careers.
While you are studying, the team can help you with finding work experience or placements, link you with a mentor, check your CV, or offer one-to-one guidance.
If you're in your final year, we also have graduate job opportunities just for Solent graduates.
Find out more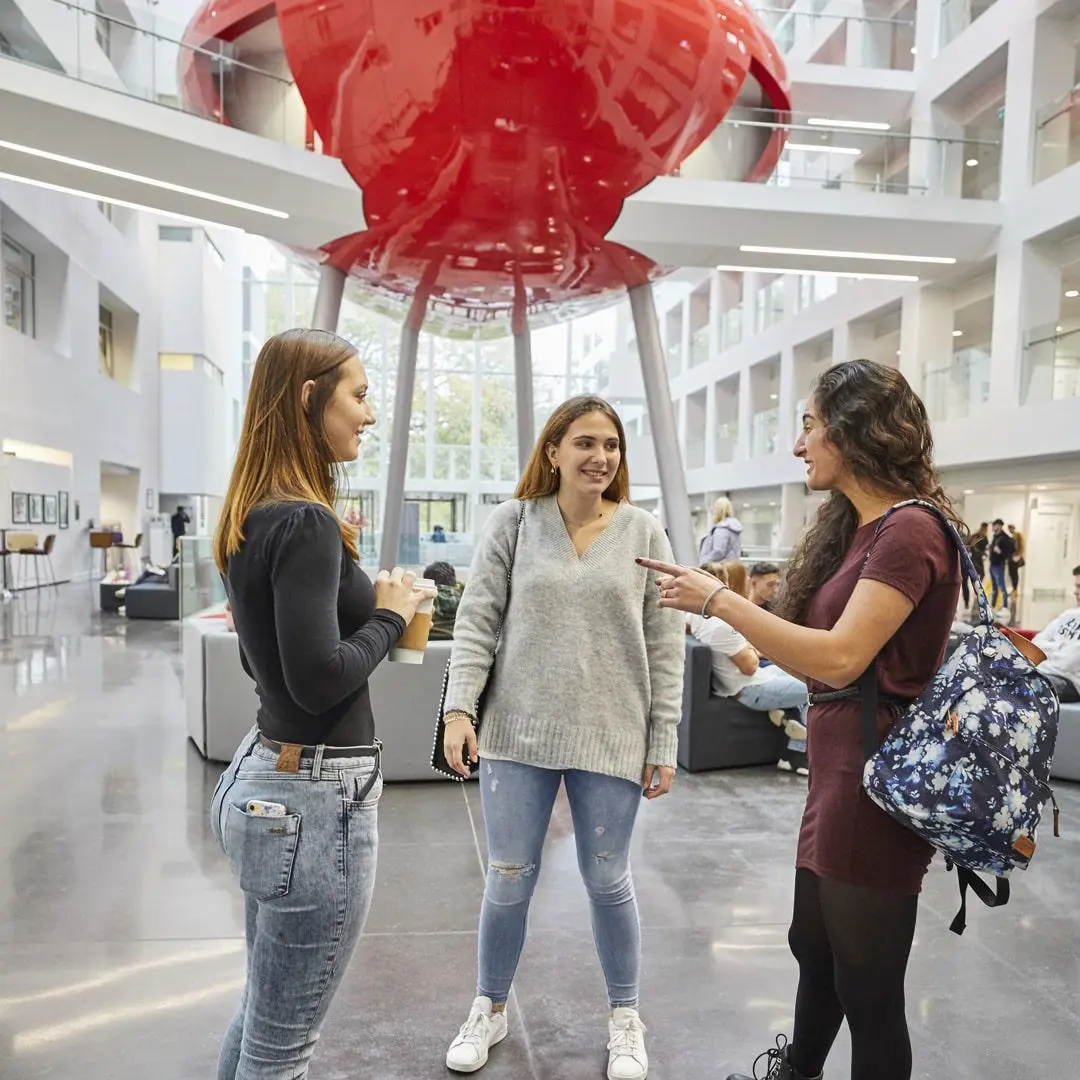 Support at Solent
All students at Solent University have access to a range of specialist support services. Whether you are having financial difficulty, need additional help with academic skills or want advice on setting up your own business you'll find that help is always on hand.
Most of our specialist support services are based around the Student Hub, a central space where you can access all the information and support you may need during your time at University. The Student Hub is the first point of contact if you have any queries relating to your course, including questions about your timetable, options, and assessments and extenuating circumstances.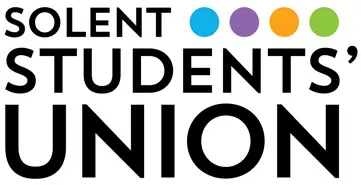 We work in partnership with the University to build a sense of pride and confidence in your Union, University and student experience.
Find out more

Further study
Thinking about studying further than an undergraduate degree? Alumni can get 20% off their postgraduate study.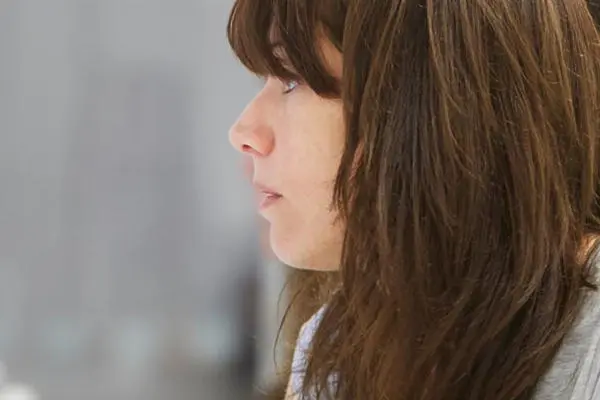 MSc Digital Design
Are you passionate about the web? Would you like to help businesses reach and implement creative online solutions? Solent University's MSc Digital Design programme teaches...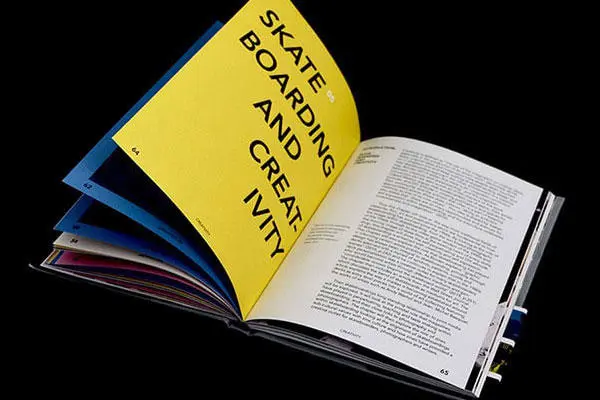 MA Visual Communication
Do you have an eye for design? Would you like to help influence the future of visual communications? Our MA Visual Communication degree is ideal for creatives keen to refine their practice, working as part of an interdisciplinary group of students.


Make your application
3 years

4 years with foundation year

4 years with year in industry

5 years with foundation and industry years


Not ready to apply?
Come to an open day