Starting in: 2024
3 years

4 years with foundation year

4 years with year in industry

5 years with foundation and industry years
Register your interest
UCAS code: CYS1
Institution code: S30
Why study a cyber security degree at Solent University
Want to protect the world from hackers, viruses and cyber-attacks? This practical degree course enables you develop the in-demand skills in a growing industry.
0

th

in the sector for graduate start-ups (HESA 2023)

0

th

university in the UK for low carbon emissions (THE 2023)

0

th

UK uni for sustained employment (Longitudinal Educational Outcomes, 2022)
QAA quality standard.

Gain industry recognised qualifications alongside your degree, including CCNA Routing and Switching, CCNA-Security, CISCO CyberOps, and CEH (Certified Ethical Hacker).

You'll be taught in lab-based small groups.

Study in our high-tech computer networking labs with industry-standard facilities including Cisco routers and switches, and software including Kali Linux, Metasploit and a wide range of tools capable of foot printing, reconnaissance and scanning.

You'll have the chance to gain real-world experience alongside your degree thanks to our links with IBM, Juniper, The Office for National Statistics (ONS), and Carnival UK.

Solent placement and graduate fair with great employment prospects – a large number of our students who did a placement at one of the exhibiting companies got offered a graduate job after their studies.

You will be studying in the South East which continues to dominate the tech industry, alongside London (BDO UK, Nov 2022).
Course overview
In partnership with CISCO Networking Academy and EC-Council, the course explores a range of professional topics all with your future career in mind. You will learn cutting-edge technologies, processes, strategies, policies, and industry-standards to protect network systems and data from cyber-attacks at both individual and enterprise level.
During your studies you will also have the chance to gain professional qualifications alongside your degree including; CCNA Routing and Switching, CCNA-Security, CISCO CyberOps, and CEH (Certified Ethical Hacker) equipping you with the right set of practical and technical skills that are highly valued by the industry.
You will study in our high-tech computer networking labs with industry-standard facilities. These facilities feature a wide variety of equipment including Cisco routers and switches, and software including Kali Linux, Metasploit and a wide range of tools capable of footprinting, reconnaissance, scanning, and enumeration of computer network systems in a controlled cybersecurity environment. In these facilities you will investigate the methods that hackers use to compromise vulnerable systems and also look at mechanisms that can be used to secure them against attack, including specialist software and dedicated security appliances.
Course features
Foundation year available

If you're not quite ready for a full undergraduate degree, there's alternative entry through one of our foundation years

Further studies

After successfully completing your studies, there's an opportunity to continue your studies at Solent

Placement year

If you apply for this course with a placement year, you have the opportunity to undertake a year in industry between your second and third years

Specialist facilities

This course has access to specialist facilities

Top-up option

If you have an appropriate Level 5 qualification, you can top it up to a degree in just a year

Study abroad

You have the opportunity to study abroad in one of our partner universities for a semester on this course
Who is this course for?
This course is ideal for those who wish to master the knowledge and develop the practical skills required to protect computer networks and data from hackers, intruders, and cyber-attacks. 
What does this course lead to?
The ever increasing influence and use of computer networks have revolutionised our lives but at the same time, this is threatening our privacy, integrity, and security through increased cyber-attacks costing us a fortune. The estimated global cost of cyber-crimes is a few hundred billion GBPs annually and according to BCS, The Chartered Institute for IT, there is a great shortage of skilled people to combat these crimes.
Solent stories
Hear from Solent alumni about where their careers have taken them and how studying at Solent prepared them for their future.
Read more stories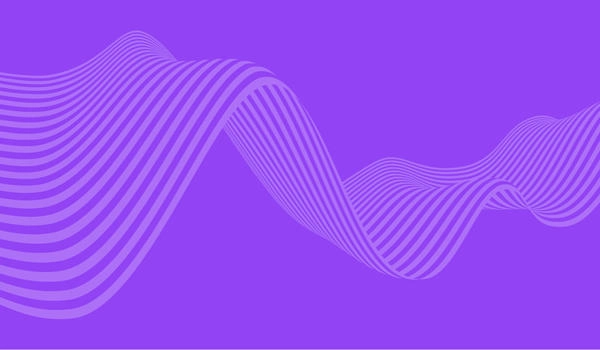 "From a technical perspective, everything I needed for a graduate position was provided through my course"
---
Meet the team
The University cannot guarantee any particular members of staff will teach specific aspects of the course in the future, but will endeavour to ensure the teaching team maintains their balance of experience and qualifications.
Facilities
The course makes use of Solent's excellent EC Council certified security and specialist networking labs, which feature a wide variety of real-world equipment from Cisco (including Cisco Packet Tracer), Fluke and HP, as well as high-fidelity simulation systems including the market-leading Opnet. You'll also have access to our devices lab, a special test area integrated within one of our existing software development spaces. It consists of a range of real mobile devices, allowing students to test their web sites and apps on real equipment.
Our vibrant campus brings state-of-the-art facilities to enhance your learning and elevate your student experience. Our award-winning teaching building, The Spark is centred around students and offers a stimulating study environment with flexible learning spaces. Away from studying, why not try out the gyms, fitness studios and sports halls in our £28 million Sports Complex, or watch a blockbuster film at our student-run cinema with Dolby Atmos audio.
International opportunities
Broaden your horizons by adding an international dimension to your CV – essential to achieving success in today's fast-changing, global environment.
Studying, working or volunteering in another country could be the experience of a lifetime. Enhance your degree by developing important global skills such as knowledge of other countries, language skills, intercultural awareness, adaptability and confidence.
For more information, please email international.mobility@solent.ac.uk.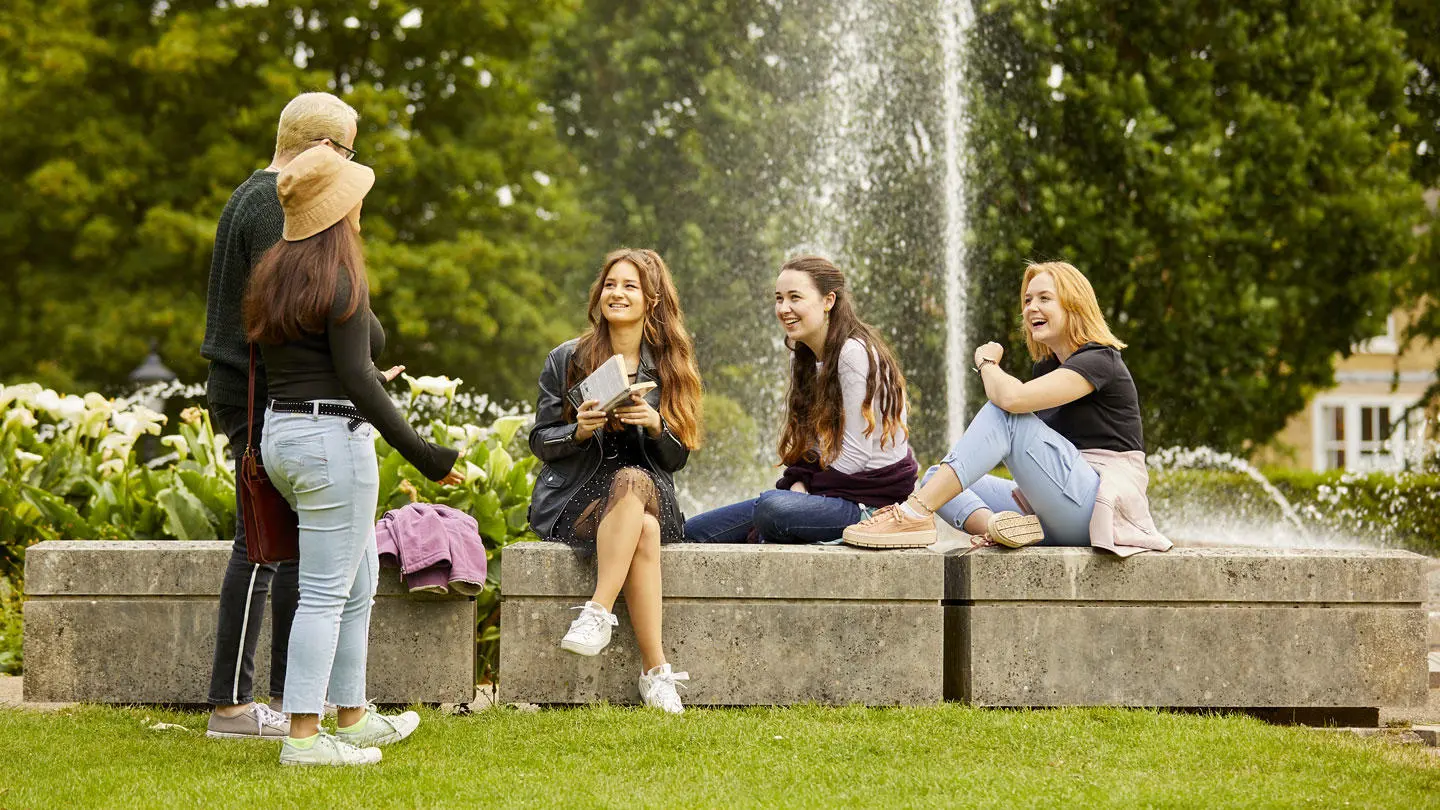 What you'll study
Core modules
Problem Solving though Programming
This module will introduce you to software implementation through the process of understanding how to solve problems using programming.
Introduction to Networks and Security
In this module you'll explore networks by using a network simulator to learn what devices and connections are used. These will then be applied to various principles of networking, protocols and associated technologies.
Network Applications
This module investigates the function and management of operating systems and the services that run on networks to facilitate this communication between systems.
Introduction to Databases
In this module you are introduced to the skills and concepts required to develop and use relational databases. You will learn how to write programs interacting with databases and how to create them.
Routing and Switching
To prepare for the network transition towards controller based activities, this module will prepare you with the knowledge of foundational technologies, ensuring you stay relevant with skill sets.
Cyber Security Essentials
In this module you will be introduced to the importance of cyber security. Studying concepts including; basic security theory and security assistance, the basic techniques for application of security concepts; and the role of ethical hackers.
How you will learn and be assessed
You will learn by:
You may be assessed by a combination of:
Coursework

Individual presentations

In-class tests

Online tests

Practical activities
Solent's curriculum framework builds on our unique, creative and applied approach to teaching. The transformation of students' lives is at the heart of our mission as a university, and our curriculum – informed by the latest theory – reflects this shared educational vision.
Find out more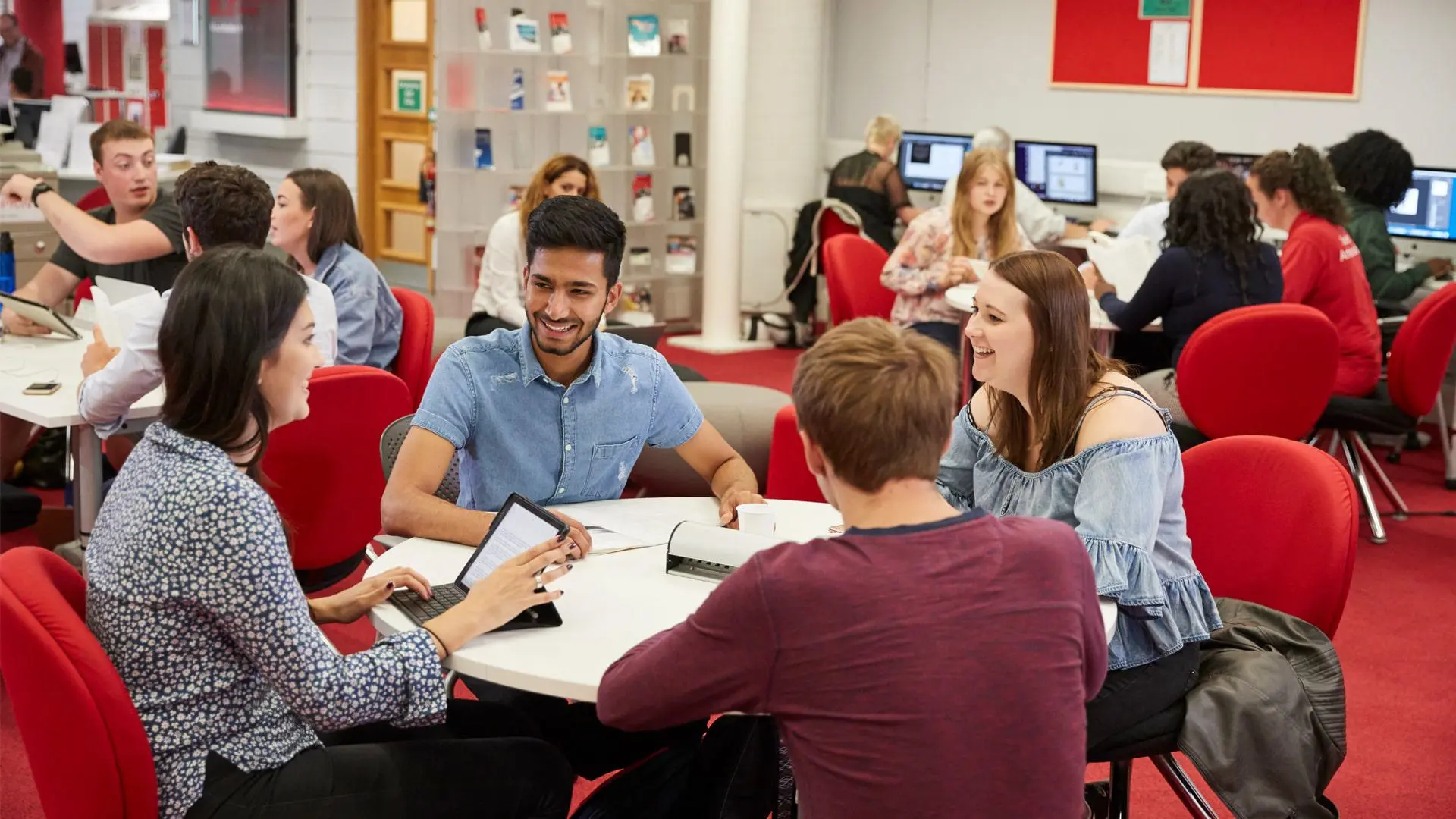 Study support
The student achievement team are on hand to help you succeed during your studies at Solent. They aim to contact you at key times during your time here with personalised information, advice and guidance, by email or phone.
Access Solent provides information, advice and guidance for disabled students.
All students can access Succeed@Solent, Solent's online guide to getting better grades. It offers extensive, practical information and advice on topics such as academic writing, research and presentations.
Why choose the industry?
UK digital industries are now worth more than £130 billion. With the internet and computer networking playing such a vital role in modern business, this course focuses on how to protect computer networks and data from hackers and cyber-attacks, and equips you with a range of in-demand skills augmented with professional qualifications.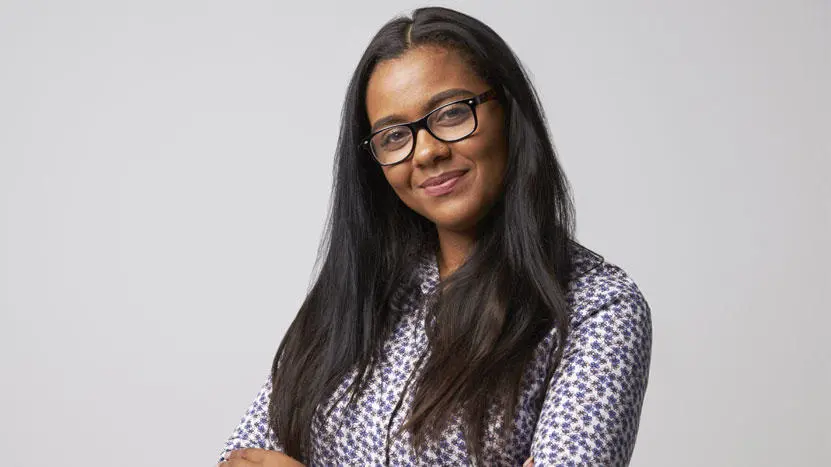 Tuition fees
The tuition fees for the 2024/25 academic year are:
UK, EU (settled status) and Channel Island full-time fees: £9,250 per year

International full-time fees: £16,125 per year
For further information, please visit our tuition fees page.
Extra course costs
While most course costs are covered by your tuition fees, some essential resources and optional extras may need to be paid for separately. For advice on budgeting and managing your money, please contact student.funding@solent.ac.uk.
Bursaries, scholarships and financial support
Solent University offers a range of bursaries and scholarships that provide financial assistance or waive fees for tuition or accommodation. Each bursary or scholarship has specific eligibility criteria. Check out our bursaries and scholarships pages to find out more.
Graduation costs
There is no charge to attend graduation, but you will be required to pay for the rental of your academic gown (approximately £45 per graduate, depending on your award). You may also wish to purchase official photography packages, which range in price from £15 to £200+. Graduation is not compulsory, so if you prefer to have your award sent to you, there is no cost. Extra guest tickets will go on sale after results publication and will be sold on a first-come-first-served basis. The cost per ticket is currently £15. Please note, we do not guarantee there will be any extra tickets available to purchase.
Student finance videos
Student finance in under three minutes

Student funding - the essentials
Entry requirements
Please select an option below:
Key entry requirements
104-120 UCAS tariff points
A-levels, a BTEC Extended Diploma at DMM or BTEC Diploma at D*D or T-level Merit, or equivalent, which comply with the minimum entry requirement of 104 UCAS points.
Direct entry into year two or three may be considered for this course.
A BTEC Subsidiary Diploma will be considered in conjunction with other qualifications.
For further information about UK qualifications, please contact admissions.
Key entry requirements
As a general guide, we look for qualifications that are equivalent to the British high school A-levels.
If you are applying from outside the UK, find information about entry requirements, visas and agents for your country here.
For further information about EU qualifications, please contact admissions.
Key entry requirements
As a general guide, we look for qualifications that are equivalent to the British high school A-levels.
If you are applying from outside the UK, find information about entry requirements, visas and agents for your country here.
For further information about international qualifications, please contact admissions.
Note to all international students requiring a visa
All international applicants need to be aware that the English language requirements to attend Solent University, and the English language requirements to obtain a visa from the Home Office, may be different. This means that if you meet the Solent University language requirement to gain a place on the course, you may still have to meet additional requirements to be granted with a visa by the Home Office.
We strongly advise all applicants to visit the Home Office website which outlines all the requirements for a successful visa application and to take a look at our 2023 course entry statement document.
How to apply
Full-time
Any student applying for the first year of a full-time/sandwich undergraduate course must apply through UCAS (University and Colleges Admissions Service). This includes mature, overseas and EU students.
Nearly all schools and colleges offer their students the facility of applying electronically through the UCAS website using 'Apply'; it may also be used by those applying independently in the UK and overseas. This facility and all course information can be found on the UCAS website: www.ucas.com.
Your application should reach UCAS by 31 January if you hope to enter a course the following autumn. Early application is advised for the most popular subject areas. Late applications may be made until the end of June. The UCAS Code for the University is S30, code name SOLNT.
Find out what happens after you apply
Contextual offers
Solent endeavours to offer learning opportunities to students from all backgrounds. When we receive and review an application, we take into consideration the context and personal circumstances of applicants when making a decision, which means our advertised entry tariff could be reduced.
Alternative entry options
Top-up route:
We welcome applications from students currently studying a Foundation Degree, DipHE, HNC, HND or modules of an undergraduate degree course at another university, who wish to enter directly into Years 2 or 3 of one of our undergraduate degree courses. Please contact our admissions team for more information: contact us
Language requirements
Applicants who do not have English as their first language will be required to demonstrate an approved level of proficiency in the use of the English language. The agreed minimum requirements for this course are:
IELTS minimum 6.0 overall with a minimum of 5.5 in each individual component
TOEFL IBT minimum 80 with a minimum of 20 in each individual component
Duolingo English Language Test - 115 overall with minimum of 95 in each component or equivalent.
Qualifications are checked before enrolment, and international students must bring their original certificates or certified copies when coming to study at the University.
Pre-Sessional English programme
The University also offers a pre-sessional English programme for international students who wish to improve their level of English before starting a degree course.
We will prepare you for your future
Solent's Cyber Security Management course will prepare you for a wide range of graduate-level employment opportunities in the industry. Suitable roles for graduates include:
Cyber security analyst
Network security manager
Penetration tester
Cyber security consultant
System analyst
Incident manager
CyberOps manager
We will help you start your career
The Solent Futures team is committed to getting students into great careers.
While you are studying, the team can help you with finding work experience or placements, link you with a mentor, check your CV, or offer one-to-one guidance.
If you're in your final year, we also have graduate job opportunities just for Solent graduates.
Study support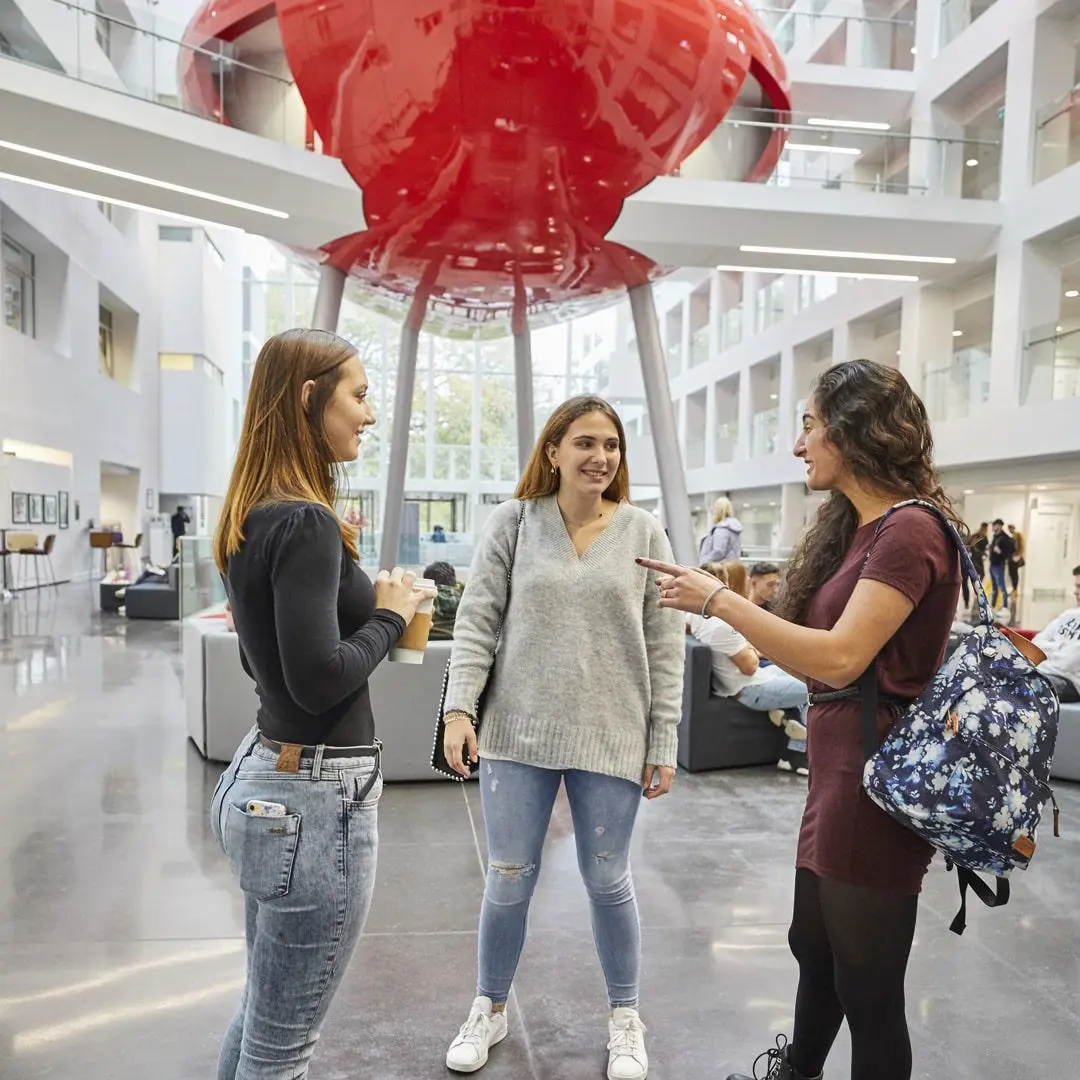 Support at Solent
All students at Solent University have access to a range of specialist support services. Whether you are having financial difficulty, need additional help with academic skills or want advice on setting up your own business you'll find that help is always on hand.
Most of our specialist support services are based around the Student Hub, a central space where you can access all the information and support you may need during your time at University. The Student Hub is the first point of contact if you have any queries relating to your course, including questions about your timetable, options, and assessments and extenuating circumstances.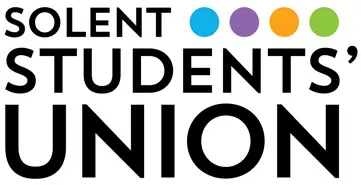 We work in partnership with the University to build a sense of pride and confidence in your Union, University and student experience.
Find out more

Further study
Thinking about studying further than an undergraduate degree? Alumni can get 20% off their postgraduate study.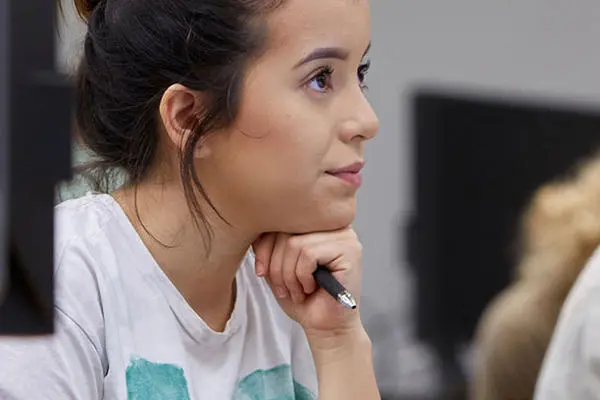 MSc Cyber Security Engineering
As organisations and government departments become increasingly reliant on virtual environments, cyber security has become an important part of day-to-day life. Solent...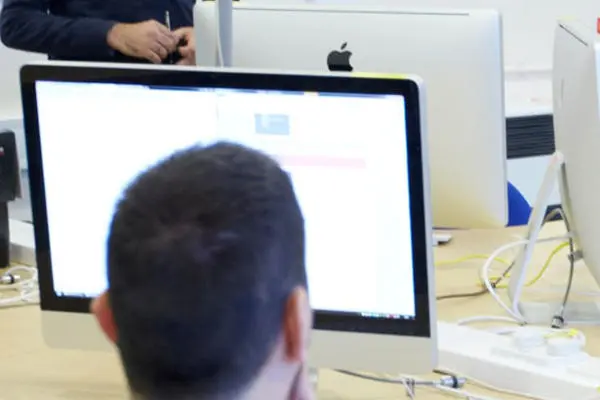 MSc Computer Engineering
Are you a keen problem-solver looking to learn new skills in computer engineering? Solent's computer engineering postgraduate conversion degree is well-suited to students from...


Make your application
3 years

4 years with foundation year

4 years with year in industry

5 years with foundation and industry years


Not ready to apply?
Come to an open day