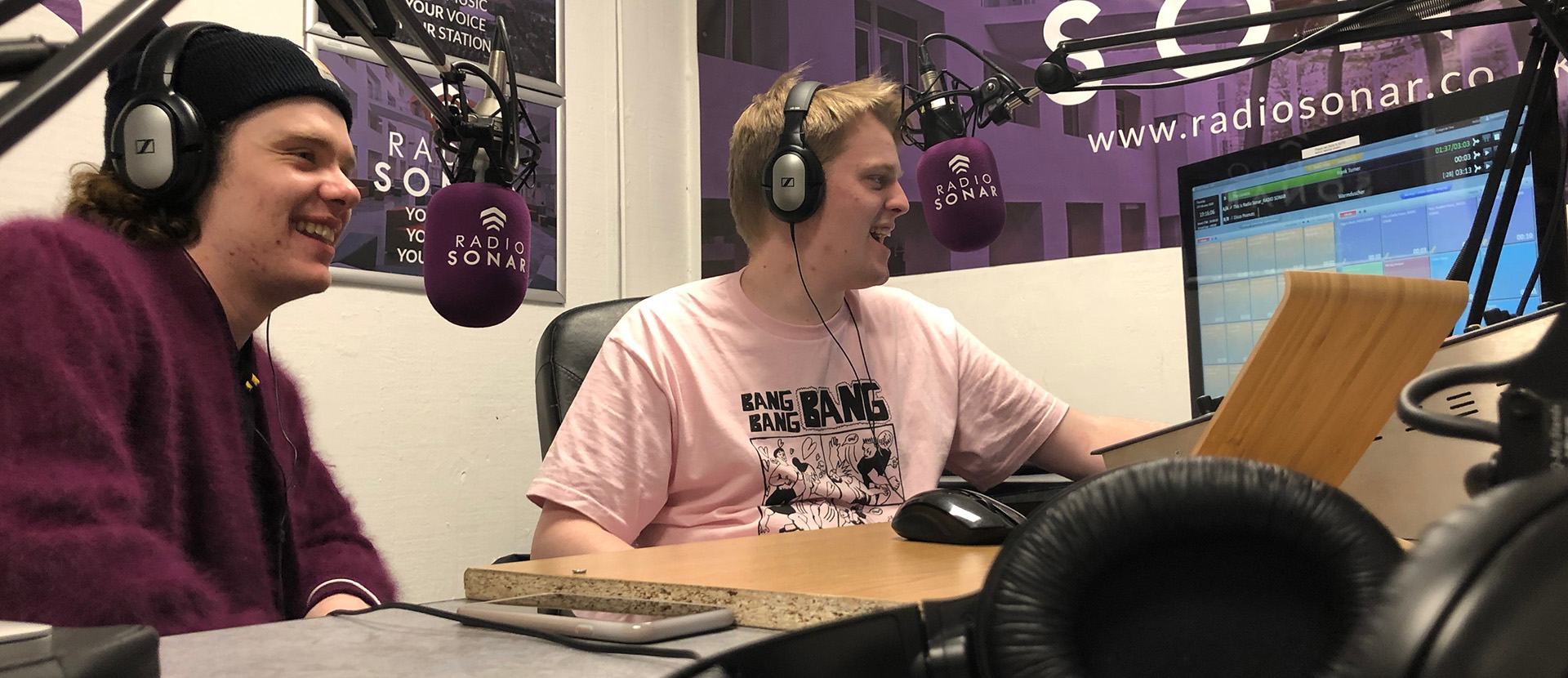 24 hour broadcast for mental health charity
Solent University's student radio station, Radio Sonar, will be raising awareness and funds for mental health charity Student Minds with a 24-hour broadcast beginning on March 6.
​Student Minds aims to empower students and members of the university community to develop the knowledge, confidence and skills to look after their own mental health, support others and create change.
Danny Humby, Station Manager at Radio Sonar, explains why they wanted to support the charity and what their aims for the day are.
"We wanted to support a charity that is tackling a cause close to many of our hearts," Danny says. "And, after World Mental Health Day in October – where we dedicated the whole day to shows around mental health – we felt this would be a really good way to continue the awareness."
As well as highlighting the importance of being able to talk about mental health, students want to celebrate the success of Radio Sonar, which has had a fantastic year in terms of growth.
"We will have two presenters covering the whole 24 hours, and a series of guests, including students and alumni – who when they leave normally don't get the chance to come back on air, something we are hoping to change with this project," continues Danny.  
"Presenters and guests will be talking about their favourite Sonar memories, playing a variety of games and creating a fun environment whilst trying to raise as much money for Student Minds as possible."
To find out more or to get involved, tune in to Radio Sonar on March 6 – 7 at: www.radiosonar.co.uk.