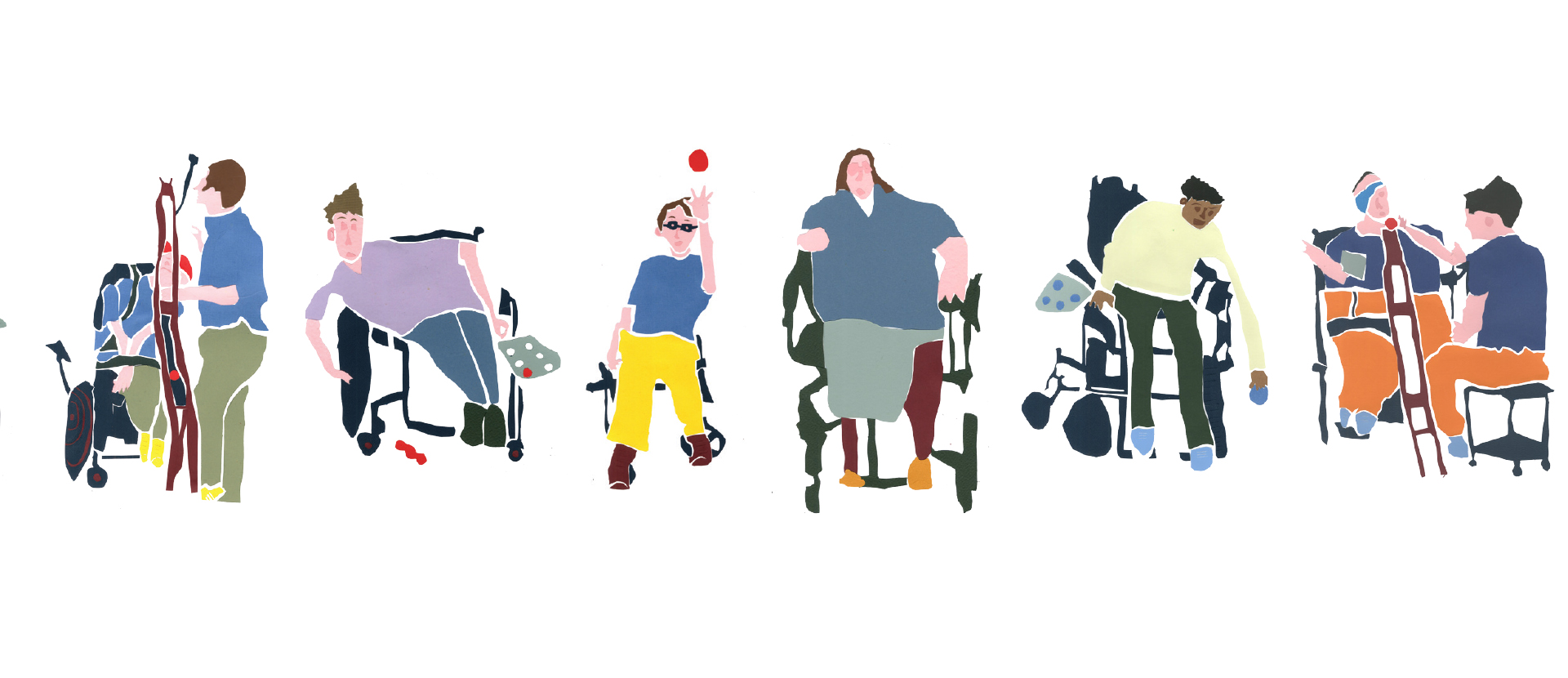 A ballsy approach to graphics
Putting Boccia on the front page
16th August 2017
Art and design
Design
Visual communications
James Clowes' award-winning final major project was inspired by the Paralympic sport that he loves.
The 23-year-olds BA (Hons) Graphic Design student – who graduated with 2:1 this summer - was born with Athetoid Cerebral Palsy.
In addition to his studies, James has a place on the England team for the Paralympic Sport of Boccia - a precision ball sport, related to bowls and pétanque.
We caught up with the former Treloar School and College student, from Waterlooville, to find out more about his time at Solent, Boccia and future plans…
Firstly, could you tell us a bit about Athetoid Cerebral Palsy and what it means for you?
I can walk, but get tired easily so I have a powered wheelchair to maximise my independence. Due to the nature of my disability, I am weaker down my right side, which is why my speech is slurred, and I struggle with some fine motor tasks.
Despite this, I live life to the full and don't let anything stop me. Two years ago, I learnt to drive and have my own adapted car - I love having the freedom. I also employ my own team of personal assistants, who enable me to live independently.
What was the inspiration behind your final major project?
I play the Paralympic sport of Boccia for England and wanted to create a visual representation to explain the different elements graphically. Although Great Britain has had success in recent years, Boccia is still not widely known and I want to help promote it more widely.
It was an added bonus to receive the award for Printmaking from Red Hot Press for my work.
Tell us a bit more about your involvement with the sport
I have been a member of the England Boccia squad for nine years and played internationally for eight.
England athletes are re-selected in September, so I am just waiting to hear if I've made the team again this year. I'm looking forward to my next competition in February, which is the Boccia England Cup 17/18 Crawley.
What have you enjoyed most about your time at Solent?
I've loved being a student at a progressive, vibrant university where I have been challenged to expand and develop my skills and knowledge in graphic design - with fantastic support, advice, and guidance from my tutors.
I've also been able to continue with my passion for Boccia, through the University's High Performance Athlete scheme.  I've taken full advantage of the multi-disciplinary sports team expertise from physiotherapy to psychology which has improved my performance.
I've enjoyed the whole experience that Solent has offered me and I'm looking forward to continuing.
What's next for you?
As well as studying for an MA in Visual Communication this September, I have established a working relationship with a local graphic designer and I hope to get some freelance work.
Staying on to do my Masters means I will continue to have the support of Solent's High Performance Athlete Scheme behind me as I progress my Boccia career.
Any advice for other students or potential students?
Take every opportunity to develop new skills; absorb and value guidance from tutors; and take part in new experiences to maximise the opportunities Solent offers. My philosophy has been to soak it all up, give it my all and achieve the best I can.
You can see more of James' work in his online portfolio.
You can find out more about our graphic design courses here.
---