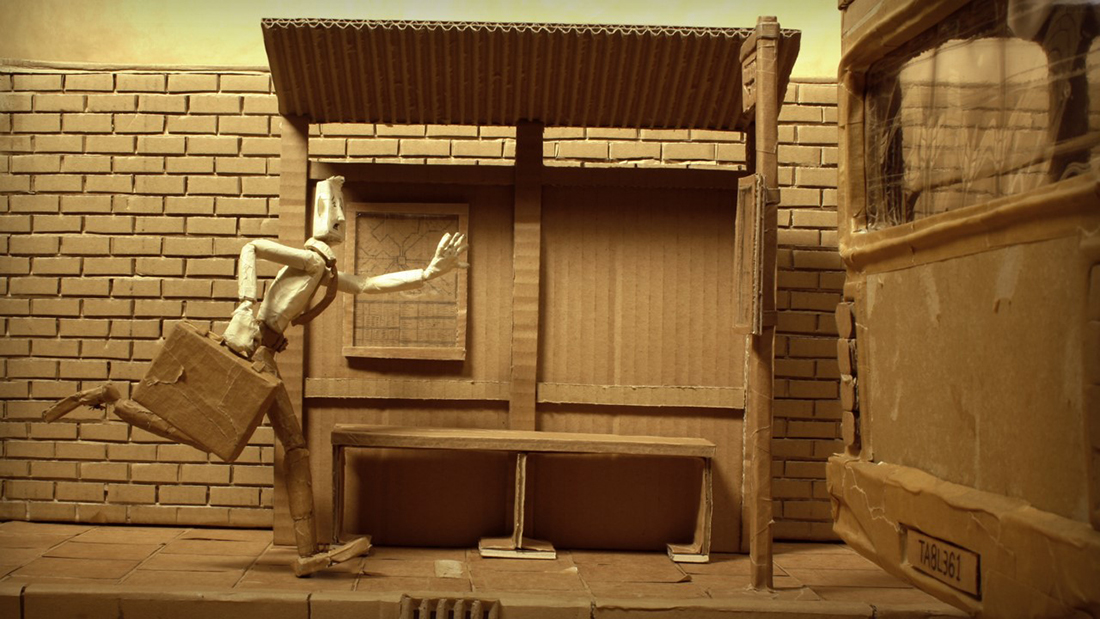 Dave's got the Why Factor
14th October 2016
TV, film, media production and technology
Having worked as lead animator for FLETCHERWILSON - a media production company whose clients include Dyson, Facebook and KPGM – Dave Cubitt (29), has packed his bags and moved to Paris to pursue his dream of running his own studio.
We caught up with the BA (Hons) Animation graduate to find out more about his career, future ambitions and top tips for getting into the industry.
How did you get started after graduation?
My first jobs in the industry were mostly through the teachers at Solent, and to this day those jobs are still some of the most enjoyable I've worked on.
What are your best bits so far?
Seeing a short animation I worked on screening at Annecy animation festival is definitely a highlight. Why Factor was originally meant to go with the release of the feature film A Liar's Autobiography but it was released as a separate entity in the end.
I've also just finished a short film that is now doing the festival circuit, so hopefully there are more such highlights to come. It's one I started at Solent as my final major project. It's not the film I thought of all those years ago, but the most important thing is it's finished!
What's the big plan?
Ultimately I would like to be working more in character-based animation; a lot of my work these days is in motion graphics. Potentially I'd like to own my studio or be a part of a collective working on professional and personal projects. At the moment I'm at a bit of a turning point in my career and I'm trying to craft its direction more in the way I want it to go.
What did you love most about your time at Solent?
The people, and being in a creative environment where you are constantly being challenged and learning new things.
What's been the most useful thing learnt at uni?
On a technical level one of the most important skills I learnt at Solent was how to use 'After Effects'. It has definitely given me a lot of work over the years and when I was doing more stop motion animation it gave me the ability to keep working on a project after the animating was finished.  
What advice would you give to future animators?
Apply for as much work as possible and send your final major film to as many festivals as possible (this site is great, www.animation-festivals.com). If you can afford it, do some internships. If you're feeling particularly proactive you could even do an internship in your second year summer holidays so that you've already got a few connections for when you finish the next year.
It's not what you know, it's who you know!
This say isn't all that wrong, if you're competent at your job and pleasant to work with people will want to work with you again. On that note, when contacting people in industry be persistent but don't be rude; most people are happy to help out people starting out in the industry (we've all been there) but work and life can get in the way sometimes and responding to that email from a person you don't know might not be the first thing on people's mind at the end of the day, but don't give up.
Keep doing your own thing
It's not enough to just pursue client-based work in this industry. The most inspiring and exciting studios make time for their own work, and this attracts clients, so those studios look for that in an employee. Yes, it's really important to just get as much experience as you can straight after uni, but try not to let your personal work slip way; that's your unique selling point and what's fun about being an animator.
And finally…
Keep learning, don't ever stop.