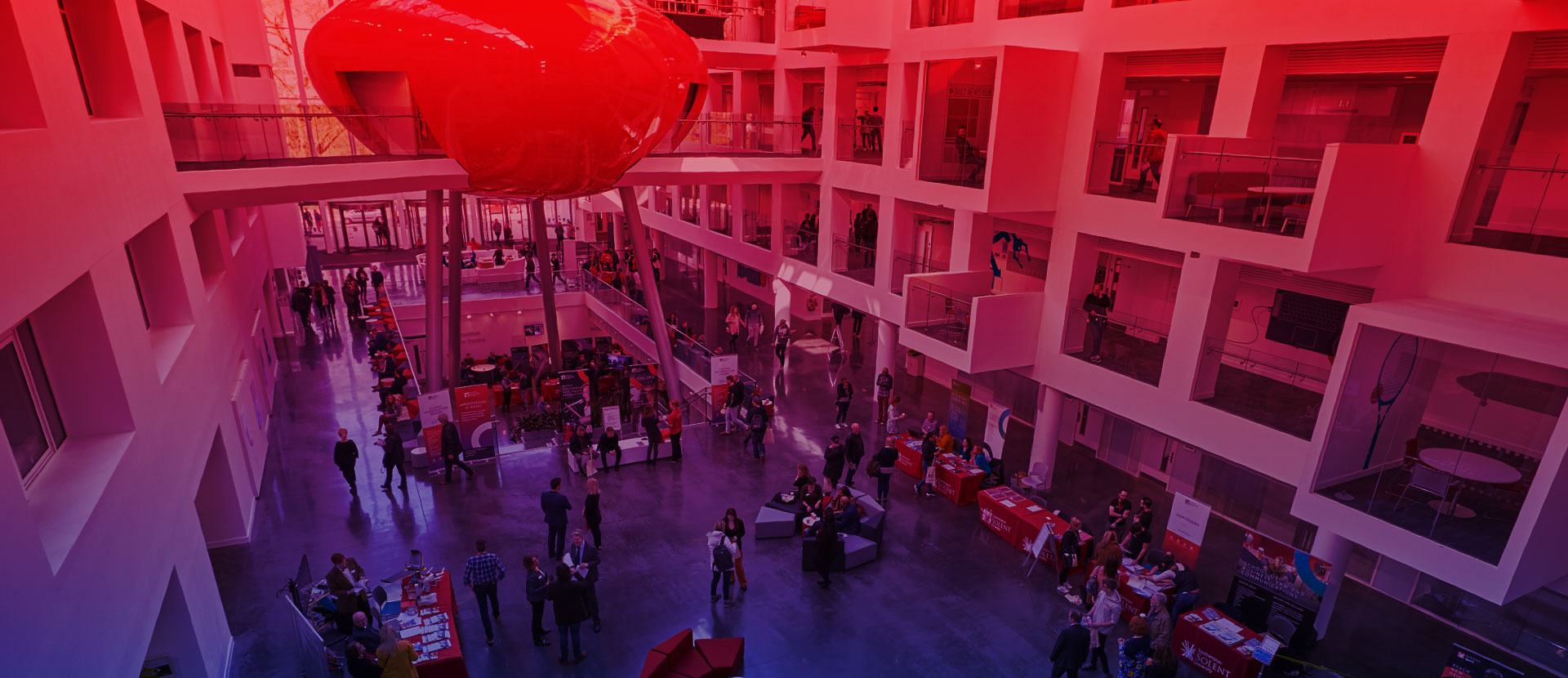 Augmented reality brings bioscience to life in the classroom
Technology has transformed teaching for students to learn about molecular biology
3rd April 2020
Health, psychology and sociology
Research
An ambitious project launched within Solent University has brought augmented reality technology into teaching, for students from BSc (Hons) Biomedical Science and BSc (Hons) Applied Human Nutrition courses to visualise human structural biology in a new way.
Structural biology can be a challenging topic for students as 3D structures are complex and cannot be fully visualised in a classroom with a 2D screen. Students need to be able to examine the 3D structure of biological molecules, such as proteins, and explain how structural changes impact on cellular function and disease.
To find a solution to this challenge, academics, technicians and specialists from a range of disciplines came together on a collaborative research project to investigate and develop technology that could help visualise biological components for students to study.
Together, they initially identified virtual reality (VR) as a way to deliver interactive content to students through the use of VR headsets. However, the small number of headsets that can be used at once, as well as the challenges associated with live-streaming content to secondary monitors, resulted in a limited learning experience - the enclosed headsets isolated students and reduced immersive group participation, making for a less effective teaching environment.
The project team instead turned to developing the use of augmented reality (AR), which superimposes visual content on top of the real-world environment with the use of a smartphone or tablet. Through AR visualisation, students could participate as a group by interacting together, and share their experiences to enhance their understanding.
The use of this technology had a great positive impact on the way students have been able to learn. "I believe the use of this technology has helped our students understand not only the complexity, but also the beauty and elegance encompassed by nature at the molecular level," said Robbie Baldock, Lecturer in Biochemistry.
And Robbie can see the potential for wider use of this technology in the classroom, paving the way for a toolkit to integrate AR into future teaching. "Following the completion of this project, I hope that AR-enhanced learning can be integrated fluidly as part of Solent University's innovative teaching curriculum and to help students engage more in learning and achieve a greater understanding of their studies. Imagine a human physiology lesson where you can see a 3D heart in front of you, or solve an engineering problem by examining the working engine of a ship!"