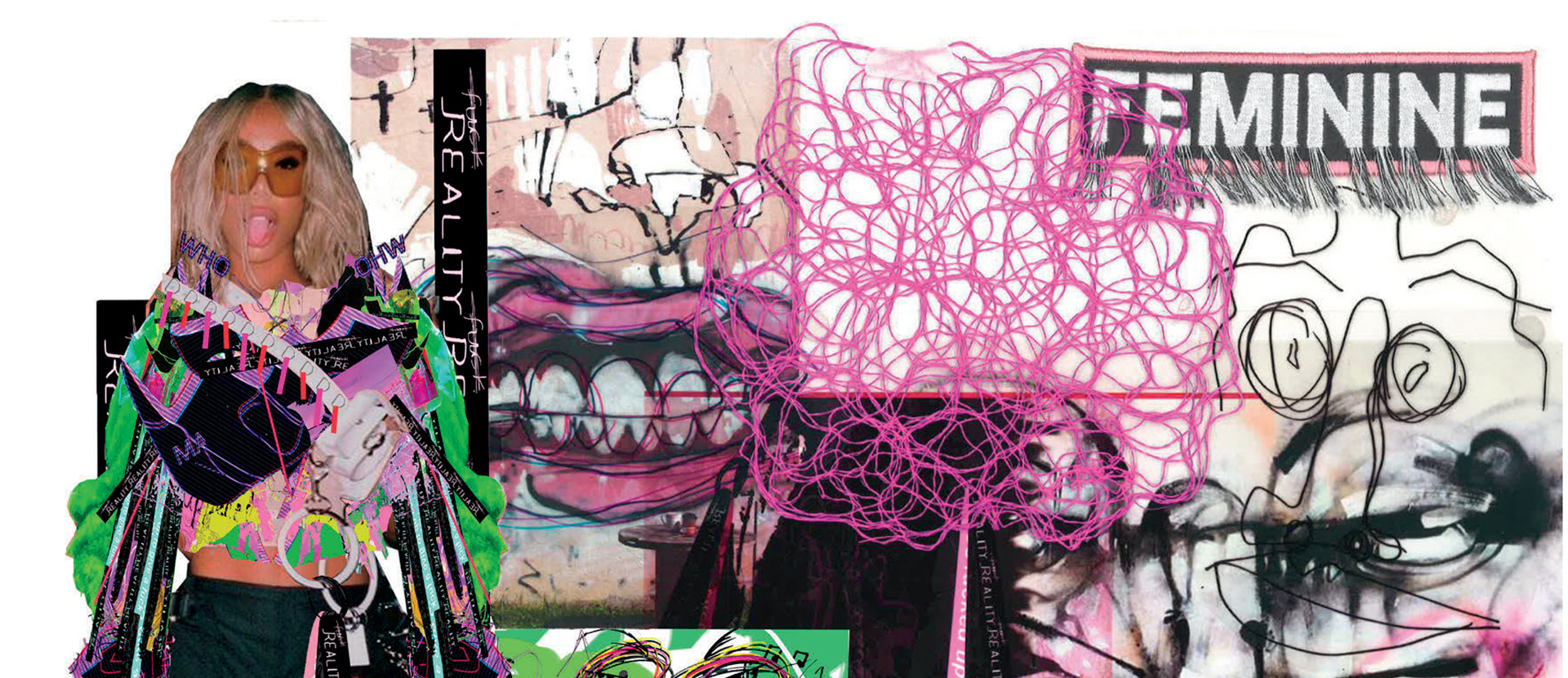 Behind the scenes - 2019 graduate fashion show
Solent Graduate Fashion Show - 7 June 2019 - 7.30pm (The Spark Building)
31st May 2019
With one week to go before Solent opens its doors for the annual School of Art, Design and Fashion degree show, we caught up with fashion show organisers Danielle Canepari and Molly Astill (both BA (Hons) Fashion Promotion and Communication students) to find out more about their plans for the show, and some of the designs we can look forward to seeing on the catwalk.
Hi Molly and Danielle, tell us a bit about this year's fashion show
There are 13 students from BA (Hons) Fashion displaying their final collections; three of these collections have also been selected by Graduate Fashion Week to showcase their looks on the catwalk this weekend which is really exciting.
What section of the show are you most excited about?
As part of the show, we'll be screening a film created by third year BA (Hons) Fashion Promotion and Communication student, Jadine Rice, called Phantasma. The film focuses on the design concepts of Demi Hardy and Hoiting Wong's graduate collections (which will be displayed on the catwalk), and seeks to bridge the gap between the audience and the garments, allowing them to see the design thinking and context through audio and visual presentation.
The video explores the personal account of teenage mental health – following a young girl who finds herself trapped in a cycle of time, interacting with different versions of herself. The video will be shown just before the fashion show starts, and we think this will be an interesting and thought-provoking start to the show.
If people would like to attend, how can they book tickets?
Entry to the main degree show is free and runs from 6-9pm in the Spark Building and Below Bar – if you'd like to reserve a seat for the fashion show, which starts at 7.30pm, the tickets are £5. We hope to see you there!
Here's a sneak peek of some of the looks you can see on the catwalk!