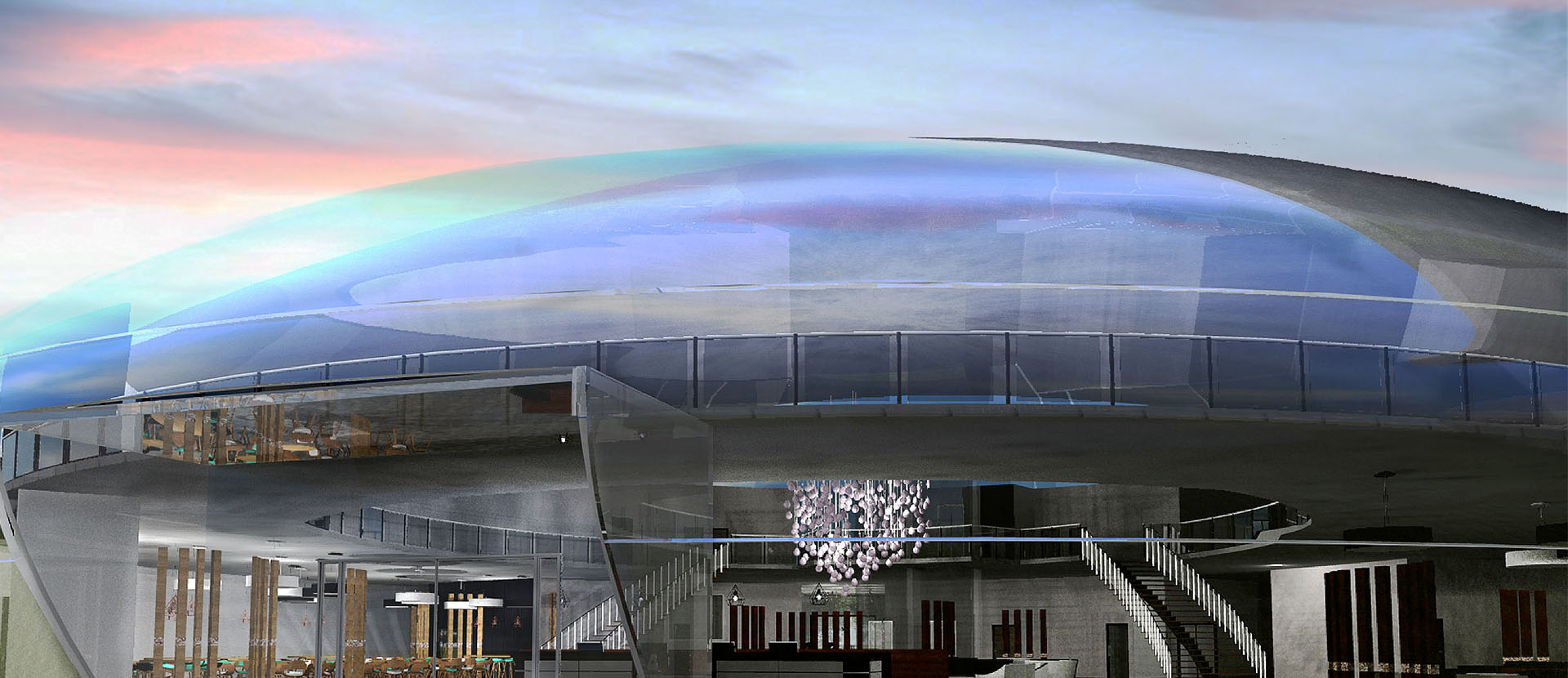 Bridging the badminton gap
Serving a successful sports complex
23rd August 2017
A love of badminton and frustration with sport centre facilities was the inspiration for Rachel Adams' final major project. The 21-year-old, from Brighton, graduated this summer from BA (Hons) Interior Design after designing a badminton complex to meet the needs of players, spectators and staff. 
We caught up with Rachel to find out more about her project and what's in store for her in the future... 
Tell us a bit about your final project – what was the inspiration? 
I designed a multipurpose badminton complex in Fleming Park, Eastleigh, to combine both competition and training facilities. It's designed to increase the number of active people in the community and bring in spectators to events. It's an inclusive design that caters for parent and child needs, as well as disabled access. 
I've played national badminton since I was eight and have always struggled to find a sports centre that is suitable for both competitions and training. This was an opportunity to express to the badminton world that it is possible to create exactly what we require in a single complex. 
What has your time at Solent taught you?  
That I can reach much greater heights than I ever imagined and that I can be a successful designer. My tutors have supported me through my studies and are incredibly positive about my future. It has been an amazing time and I am definitely going to miss it here. 
What's next for you? 
I'm going on to study MSc Sustainable Building Design here at Solent next year to complete my studies, hopefully gaining work experience as the course progresses. I'm currently looking for work experience in the industry to gain more knowledge of interior design. 
What advice do you have for other students? 
Believe that you can achieve your goals, university has definitely helped me to do this. Work as hard as you can and give it everything you've got. 
Find out more about our interior design courses here.