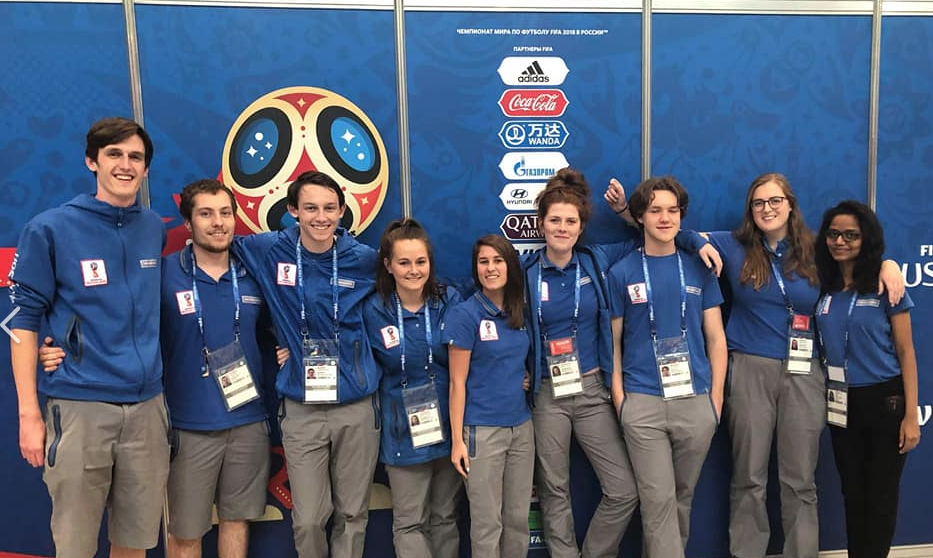 Broadcast from the big leagues
No matter who wins the Women's Football World Cup in France, Solent University are already guaranteed one representative in the final.
7th June 2019
Sports journalism graduate Amber Hemming has been called up by the Paris-based Host Broadcast Service to provide content for a record audience of up to a billion viewers worldwide.
The 22-year-old will be part of the team distributing 1,700 hours of video highlights to rights holders across the globe for television and digital platforms. She said: "It is a fantastic opportunity. Women's football is growing very fast and this tournament will be the biggest and best yet, so I am thrilled to be part of it. It is a huge responsibility putting out content which will be seen by so many people, but I love being involved with such a big event."
Amber will be part of the biggest broadcast operation this tournament has ever seen, attracting a broader and more diverse audience than ever before.
It is the second successive call-up for Amber, who was also part of a four-strong team of Solent students working at the 2018 World Cup in Russia. She said: "It was an amazing experience. Along with Callum Beirne, Tom Norris and Ash Gregory, we won four of the eight student roles up for grabs, which was quite something.
"That is down to the fantastic training we received at Solent, which meant when we got to Russia we were able to slot seamlessly into the work environment; we were working to very tight deadlines, which was exactly the case during newsdays at university. It was brilliant to be part of such a high-profile event, especially as England had such an incredible run to the semi-finals.
"And it is great to be involved in the women's competition too. The content will be double the output in Canada four years ago which shows how fast the women's game is expanding. There are many more women coming into sports journalism and broadcasting too and I am very grateful to Solent for giving me the skills to be part of this industry."
Solent's sports journalism course leader Will Cope said: "We are delighted that Amber is part of such a prestigious event. It is fantastic not only for her but also for the other sports journalism students who can see exactly where this course can lead. The women's game is growing very fast which presents a lot of opportunities to our graduates and it is great to see so many of our girls making their mark.
"Our course has always had a very diverse and inclusive intake so I am very proud to see Amber flying the flag for us in France. She is just one of many success stories from this course as we have graduates covering high-profile sporting events right across the globe."
Find out more about journalism at Solent on our journalism course pages