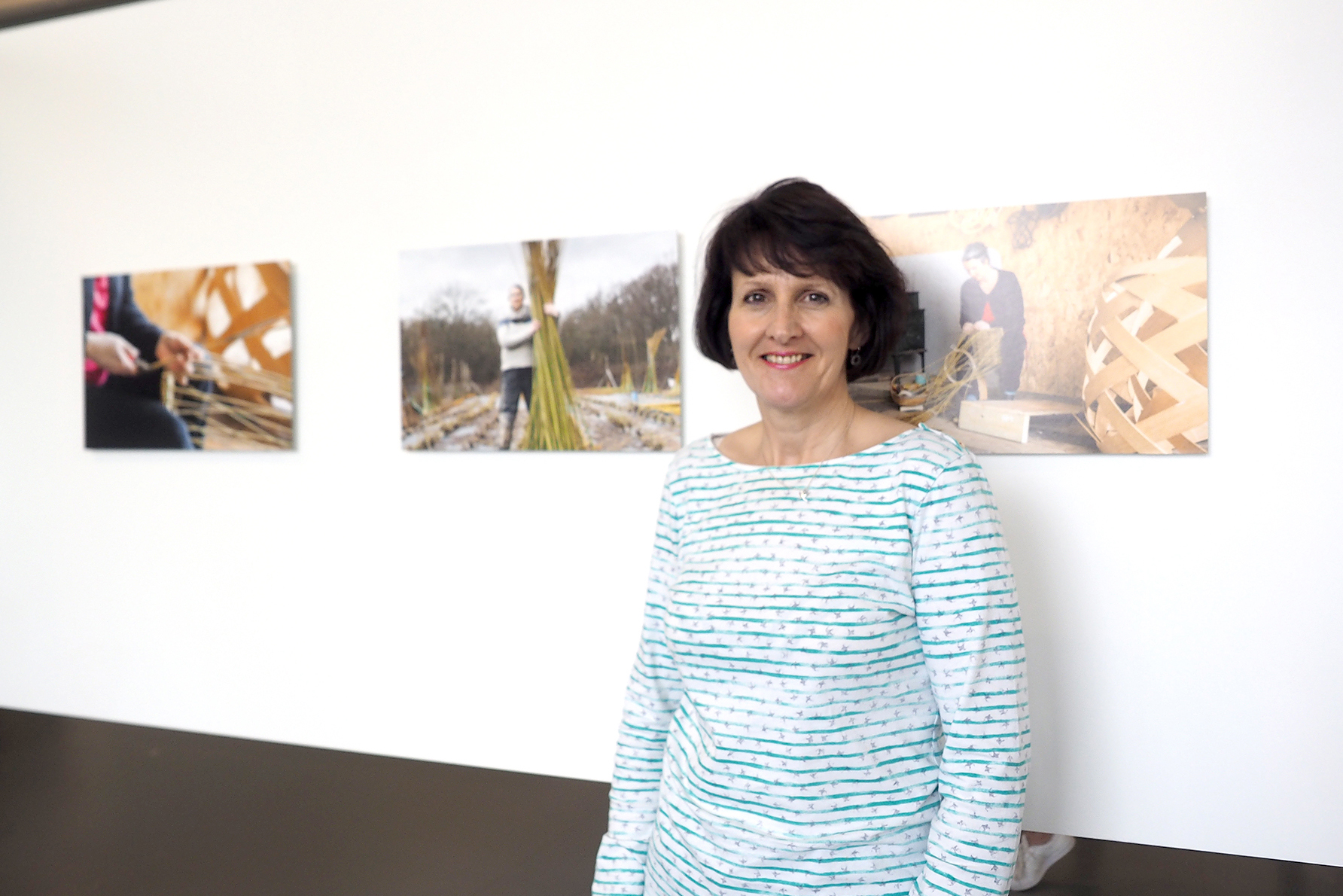 Capturing the skills of the past
Perfect perfect skills
15th August 2016
In our modern world full of machine-made products, there are less and less people working with their hands. In her final major project BA (Hons) Photography top-up graduate Anne Barratt, 52, focused on the skills of artisan craftsmen and women, touching on personal pride, and highlighting historic skills that are under threat of being lost.
Anne was one of several students chosen to exhibit their work at this year's Norwegian Philosophy Festival on the subject of escape, where her project won the prize for best interpretation of the theme.
We caught up with her to find out about her project and the value of craftsmanship.
Tell us a bit about your final project.
Today we live in a mass-produced world, but there are still those who have a passion to work with their hands. They enjoy the honesty of their craft and find the process fulfilling. This not only enriches their lives, but also provides a link to history and of times gone by.
I sought to understand the intimate connection between hand and head and the importance of finding expression through personal skill. I aimed to relate the essence of each maker's enthusiasm by looking at artisans, whose products are connected to culture and place. I aimed to capture their dedication to the importance of creating a quality item through time, skill, and determination.
To me this is not only about highlighting a way of life that has gradually been diminishing since the birth of industrialisation, but searching further into personal pride and the basic human need to do a job well for one's own sake. By delving into some of the natural process of making, I wanted to glimpse the aspiration these practitioners have for quality, pride and the necessity to keep their skill alive.
What was the inspiration behind your project?
I read an article about the last rake maker in England, Trevor Austen, who used locally sourced English wood. When he died unfortunately his workshop died with him. There is only one master cooper, one clog maker and two scissor makers left in the UK.
The value of crafts are paramount; they envelop the importance of personal relationships, keeping techniques saved from extinction, ensuring materials are sourced responsibly, and they underline the gratification that there are still some things money can't buy.
What have you enjoyed most about your time at Solent?
Being not only a top-up student but also a mature student, I started the year with possibly two reasons why I wouldn't fit in. That thought was banished on the first day. The tutors were warm and welcoming and the students were all very friendly, which I feel reflected the fact that they were thoroughly enjoying their time at Solent.
I have learnt such an enormous amount during this year, too much to quantify, but was taught by very experienced and knowledgeable tutors. It has been very challenging academically, but fun and I have met some seriously great people.
What's next for you?
Solent can't get rid of me yet! I have been accepted on the MA Visual Communication course and I can't wait! I also work for myself and do corporate photography, family portraiture and weddings.