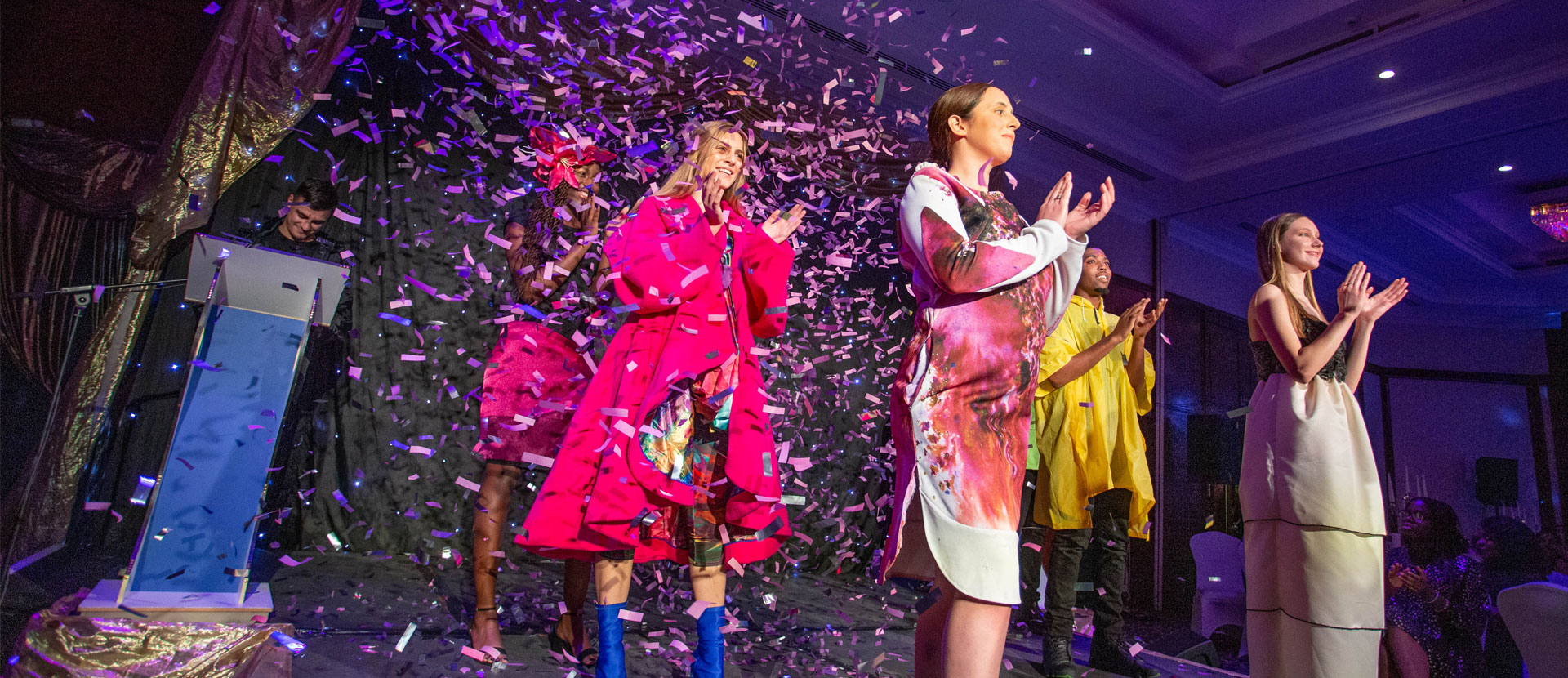 Celebrating community success at the Unity 101 Awards
We were proud to again be the official partner for Unity 101's annual anniversary awards, where some of our students were involved with putting the event together.
13th January 2020
Solent University was once again the official partner of Unity 101's annual anniversary awards and achievement dinner on Friday 10 January. The awards form part of a broader series of activities delivered to benefit staff, students and the local community while at the same time supporting the University's Civic Charter.
Partnerships like this provide students with real-world experience and many Solent students were at the core of the delivery of the evening, from supporting with technical aspects, to showcasing designs on a catwalk. Thirty students from the BA (Hons) Fashion Management with Marketing and BA (Hons) Make-up and Hair Design degrees provided guests with the catwalk featuring collections from Solent University alumni from Spain, Bulgaria and Canada. Students supported the overall coordination of this project from organising models, sourcing collections, developing music and choreography, and providing make-up and hair design. Philippa Stillwell, third-year Fashion Management with Marketing student, said: "This has been an amazing experience, showing what the fashion industry will be like, as I'm hoping to work in PR when I graduate. This opportunity has provided me with the skills I need to work with a variety of people and has also helped me improve my organisational skills".
During the evening, Professor Peter Lloyd, Dean of the School of Art, Design and Fashion presented the Solent University Award. Kate Maple, Gallery Curator at Solent Showcase Gallery received the award for her dedication to the local community. Peter said of the event and the students' involvement: "Unity 101 and Solent have been official partners for over ten years, working with each other on a number of different projects that benefit Solent students, staff and the local community. The Unity 101 Awards are a perfect example of this continuing collaboration. It was fantastic to see many of our students support the evening by providing sound, film and a catwalk".