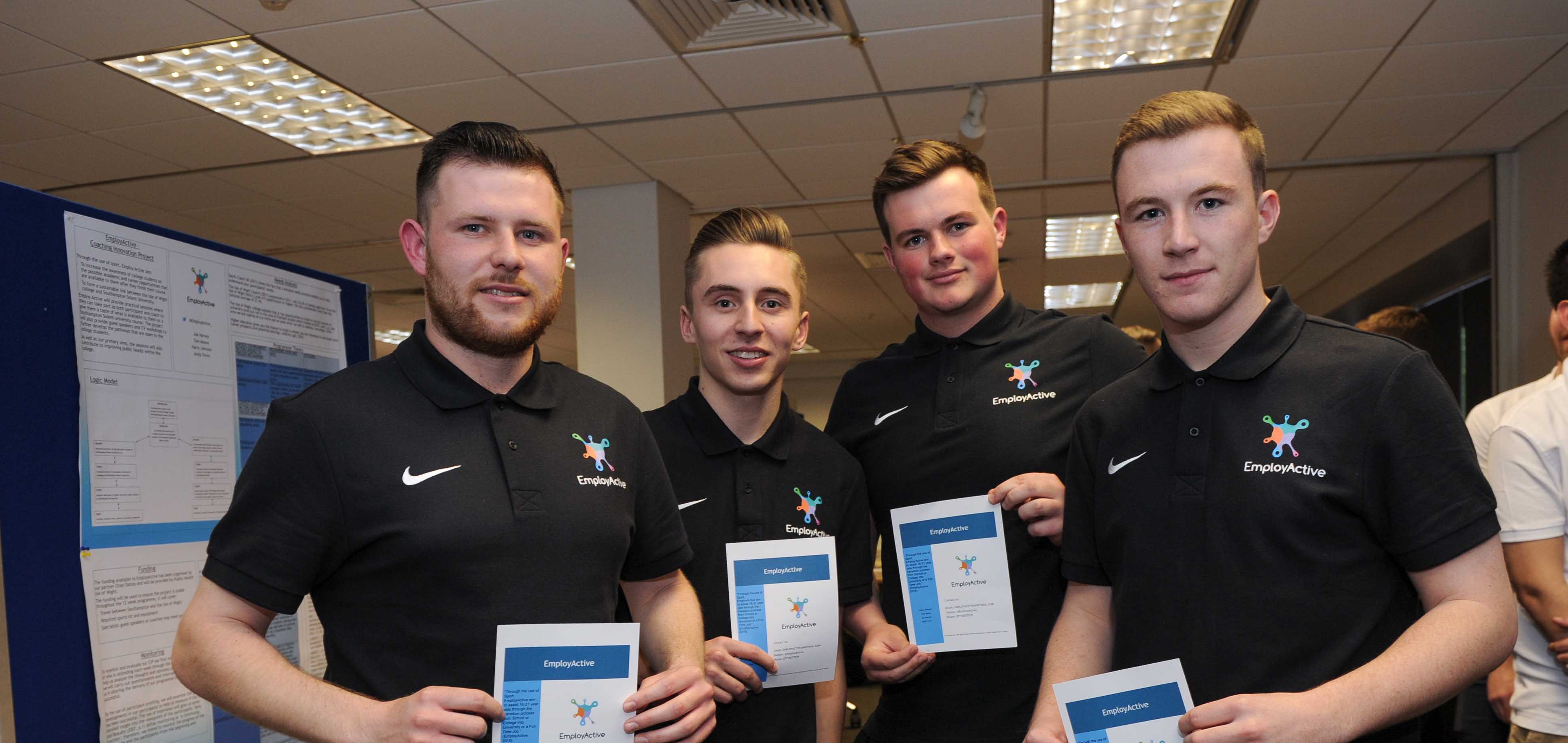 Coaching innovation: Catching up with Employ Active
One of the groups currently delivering their Coaching innovation Programme (CIP) is Employ Active. Find out more about their great work within the community.
11th April 2017
Students from our BA (Hons) Sport Coaching and Development course have been getting involved with the Coaching Innovation Programme (CIP), planning and delivering a range of community minded projects. These projects impact up to 500 people in the Southampton area each year.
These projects typically centre around 5 main themes:
Inclusion
Education
Disability sport and physical activity
Edumove: Combining curriculum subjects with physical activity
Women and girls
One of the groups currently delivering their Coaching innovation Programme (CIP) is Employ Active (Andrew Trevis, Harry Johnson, Joe Harvey and Thomas Moore - 3rd year students).
Their project focuses on improving sixth form and college student's awareness of the options available to them after completion of their A Levels/Diplomas. The project has been running for the past nine weeks in the Isle of Wight College and has helped the team to develop some valuable transferrable skills.
We caught up with Employ Active and asked them: "what have been the benefits of working on this project?"
Andy
"I have never coached in this type of environment before so it has really helped me to grow as a coaching professional. Being in a college and working with the students directly helps us understand how to address their problems.
"It's rewarding to see them go from having no clue what they want to do after college to being able to thoughtfully consider their options."
Harry
"I've liked the organisation side of things. Interacting with the partners, funding, looking at the prospects for the project and not being afraid to approach partners. Learning to step back and observe from a neutral point of view allowed me to make a realistic evaluation of the project overall.
"It's bigger than an hour and half session - there's actual lives being improved by participating in this. That's what is rewarding for me."
Joe
"I've gained confidence in my coaching ability and I have learnt how to become adaptable. We have had to change things occasionally, which is challenging, but it means we always have a backup plan.
"My social skills have also improved. This is thanks to the variety of characters we've encountered while organising and delivering this project."
Tom
"I've learned to better understand the groups I'm working with. They started off really quiet and weren't at all interactive. It automatically made us doubt ourselves instead of realising that maybe they lacked confidence as a group around us. As the weeks went on they became more interactive with us and the rest of the group.
"Secondly, learning to control a class has been very helpful. There have been a lot of times in the project where I've taught and delivered presentations (on UCAS, University procedures, etc.) and it has really helped me feel confident in my ability to work with young people"