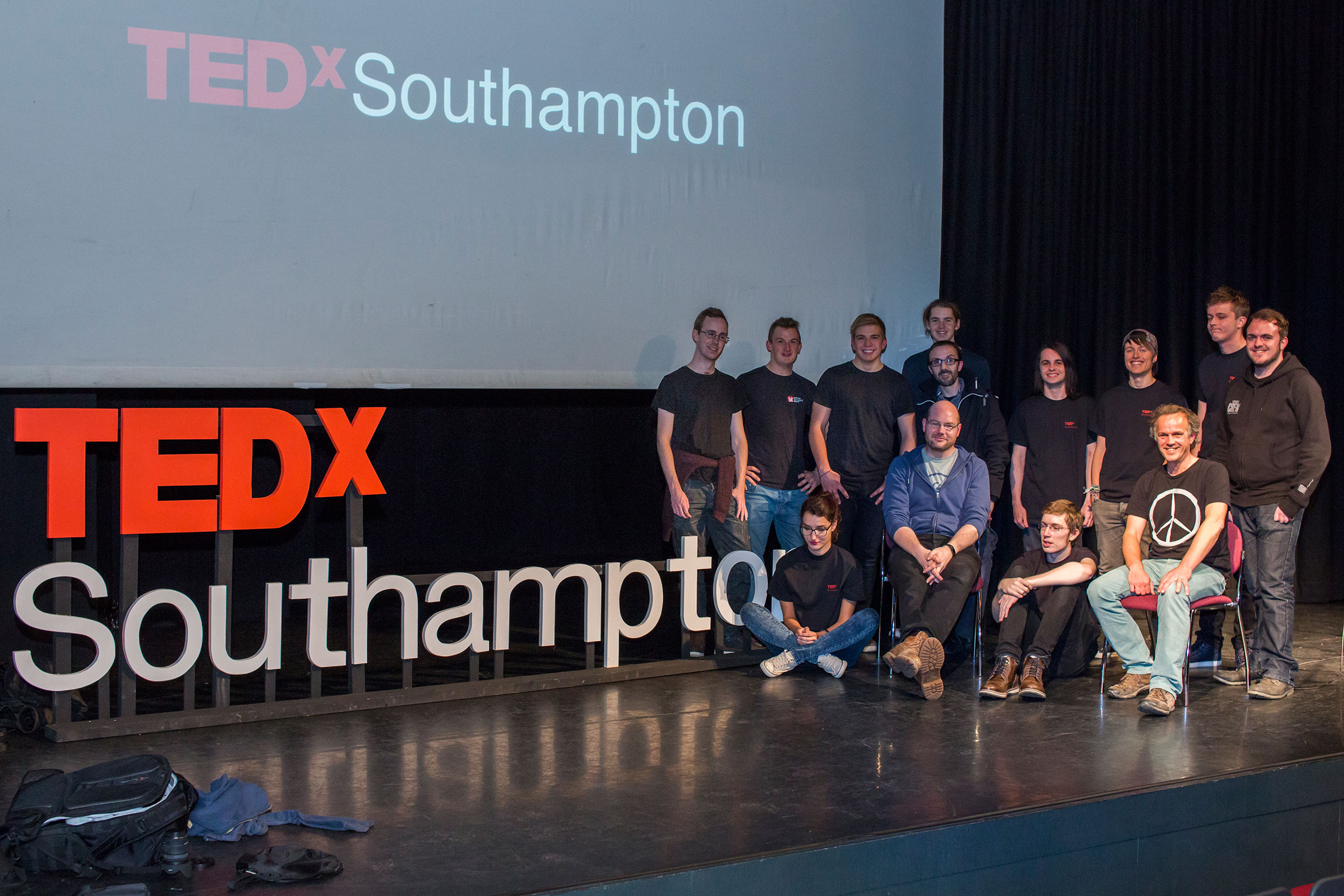 Collaboration of courses to create internationally renowned TEDx event
Successful live broadcasting for students
9th November 2016
A selection of our film, photography and media technology students joined forces over the weekend (5 November) to record and document the first ever TEDx event at The Berry Theatre, Hedge End.
The live event was filmed by a Solent staff and student crew from the University's Outside Broadcast truck. With help from BBC South Today, who supplied some of the cables, the Solent crew turned The Berry Theatre into a fully functioning recording suite for the day.
The TED organisation (TED stand for Technology Entertainment and Design) runs events across the world on a variety of topics. The theme this year was 'Self and Society'.
"Events like TEDx are vital in promoting change within our society; they raise awareness of new and insightful ideas – ideas that are worth sharing.  The films that are made from the live event are key artefacts which endure, and have global reach," commented Paul Maple, Solent University Film & Digital Producer, who produced and directed the event.
"The Solent students bring an incredibly positive and professional attitude into the workplace, and as always, they were an absolute pleasure to work with." Paul added.
Jack Pert, third-year film and television student was helping the team produce: "After watching multiple videos by TEDx, the importance of this organisation gave me great pleasure to work beside. Working alongside industry professionals on the day gave me the confidence and understanding needed to create impactful content for a client."
Luke Shears, who is in the third-year of his photography degree at Solent University: "There was no question in my mind about going ahead with this opportunity. For many years now I have been watching the TED talks online and to actually be a part of one was really special."
"It allowed to me take part in something familiar and completely change my method of photography and perception of these events. Having never photographed something like this before I was left changing theory into practice. I was adapting my style accordingly throughout the day, which was full of interesting new ways of production that I had never seen before! Witnessing the hard work and professionalism of the media team filming the event was eye opening to see the mechanics of how it all comes together."
There were 12 insightful speakers in total including Professor. Ansil Seth and Guardian columnist and bestselling author George Monbiot. Dr. James Dyke from University of Southampton headed up the project.