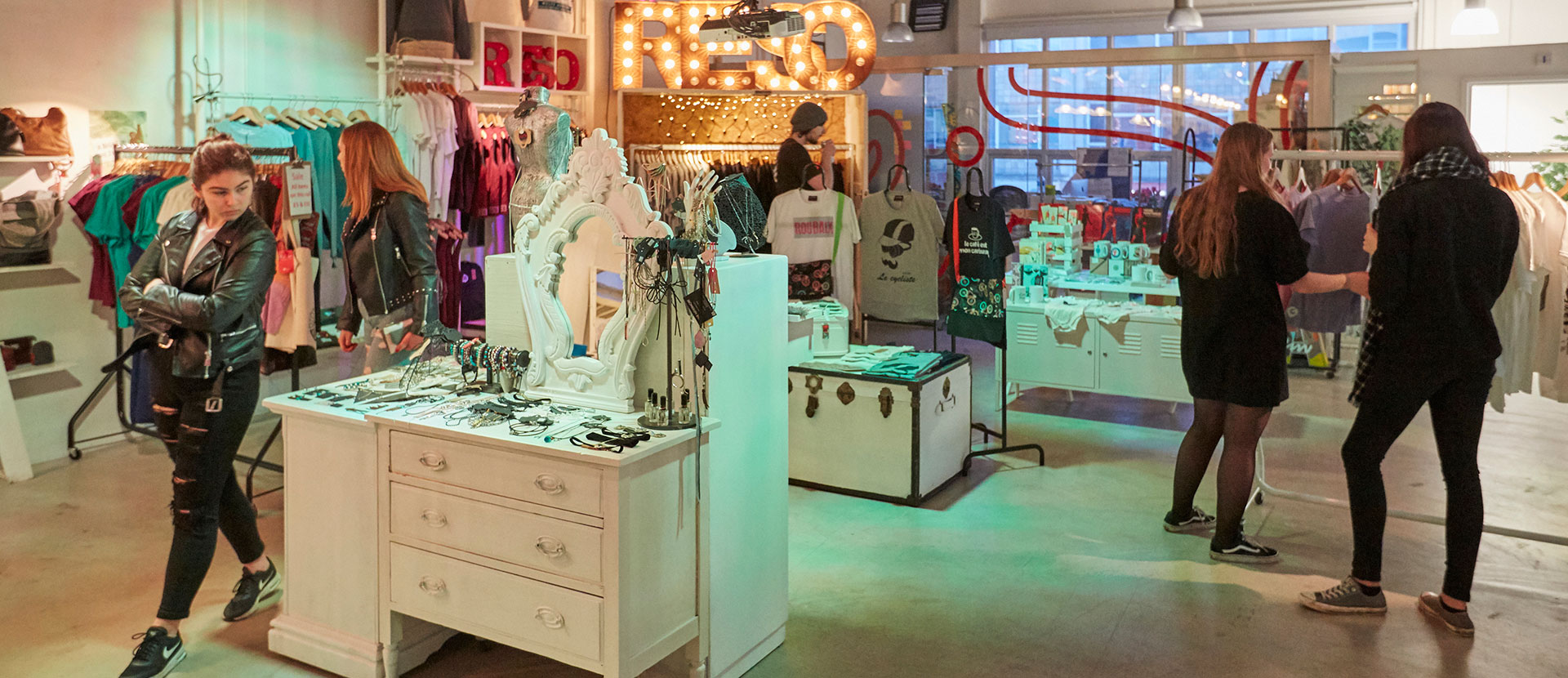 Second year BA (Hons) Product Design students recently had the opportunity to create and make small craft based products with the purpose of commercialising their designs through the University's award winning retail initiative, Re:So.
28th November 2018
Students received the brief to design a small promotional gift that would go on sale between £10-£20, identifying appropriate manufacturing processes for low volume manufacture and creating a realistic cost model ensuring they know at what point their products would begin to generate profit.
Two designs were selected for initial commercialisation with four further designs identified as having good potential, subject to further development. Selected winners received funding towards the initial batch volume production of their products. All products will be sold under ING Collective an initiative set up by the course to support students, graduates and staff for developing commercial products.
We caught up with students Alex Hughes and Athanasios Pavlides whose products will shortly be for sale in Re:So.
Athanasios Pavlides 
"Photo HLDR is an adjustable photo holder meaning it can hold different sizes of photographs and the user can adjust the angle of the photograph. The goal was to come up with a design for a photo frame completely different to traditional photo frames and which would fit different sizes of picture. The final design has an industrial look to it with its mechanism, the natural wood colour, and the exposed bolts. 

Being able to have a piece of my work on sale in Re:So is an amazing opportunity for me to gain first-hand experience on the retailing side of a product, not just the design side."
Alex Hughes
"Using my own current experiences, I decided to redesign a Christmas decoration (streamer). The idea is that the user can build their own Christmas decoration. After many models and tests I finally achieved the shape I desired and then started to work on the patterns that go onto the surface of the pieces. This resulted in the snowflake cut outs and ultimately calling the product 'the snowflake'. 

I'm really excited to have the opportunity of one of my products for sale in the Re:So shop, and even more excited to hear the feedback and see how I can develop the product further."
Visit the Re:So store: Upper Level, Marlands Shopping Centre, Southampton
Feeling inspired? Find out more about BA (Hons) Product Design at Solent