MA student, mum and make-up and hair artist Annistasia talks about her studies, parenting and plans for the future.
6th April 2021
MA Make-up and Hair Design Futures student, Annistasia Chandler, began her studies at Solent on BA (Hons) Make-up and Hair Design before progressing onto her postgraduate studies. As a mum of two, Annistasia explains how her studies are going so far, how she has juggled parenting in a pandemic alongside her studies, and her plans for the future:
Hi Annistasia, why did you decide to continue your studies to postgraduate level?
I decided to carry on to postgraduate as I didn't feel I was done learning yet. I felt in my second year I really started to find my own feet as an artist, particularly after doing my Final Major Project proposal. In my third year I really embraced my style and started to dive right into projects without fear holding me back. Postgraduate studies really allow and encourage you to incorporate your own style and give you the nudge to explore other areas which can only enhance your work. I had nothing to lose staying on an extra year, the world had essentially shut down due to the pandemic, it was a logical step for me. I knew the tutors, the university, and knew there was so much more to learn from them.
How are you finding the course so far? What are the best bits, and what have the biggest challenges been?
I'm someone who really, REALLY enjoys the research and experimental stages of a project, so my course has been incredible so far. More often than not, my work has either a political, social or environmental message within it, so the speculative aspects of the course units really allow me to channel these messages through. It has pushed me to find design processes which ring true to me as a designer, and the different ways these processes can be documented. The hardest challenge for me has been doing it all remotely. There's something about sitting in a room of fellow creatives that releases a spark into the air which fuels the creative process, and no matter how hard you try it cannot be replicated over a screen. I am very much looking forward to being back on campus with my peers.
How have you found postgrad studies differ from undergrad?
I was prepared for the level of independent study, but it took me a while to learn to juggle everything! I have two wonderful children at home, who I was also home schooling up until recently due to the pandemic, which did not make things easy.
At first the level of creative freedom you have is absolutely daunting. All of a sudden there are no barriers to what you can do, apart from yourself. Yes there are unit briefs, but you are actively encouraged to create your own magic in them. It's a massive leap of faith within your own confidence and abilities, but once you take that initial step, its liberating as an artist.
What are you currently working on?
I am currently working on Sensory Integrations Applications in the module 'Speculative Fiction and Design Futures' S.I.A is a speculative and conceptual exploration and creation of sensory aids for neurodivergent adults and those experiencing sensory overload post-pandemic. I've been able to reach out and connect with designers across the globe for this project, which is something I never thought I would have the confidence to do. I hope to carry this onwards as my Final Major Project.
Alongside this I am also working on Fidget within the module 'Performing the Body'. What started as documenting my unconscious movements and fidgeting habits is currently heading towards being a performance piece. I broadcasted Fidget Live recently, and the response was everything I imagined it wouldn't be and gave people the opposite reaction to what I was expecting. You can catch this on my Instagram @artistrybyannistasia. I post a lot of my experimental work on there to test reactions. We'll see where it goes, it's still very much in the development process and I'm enjoying following where the work is headed.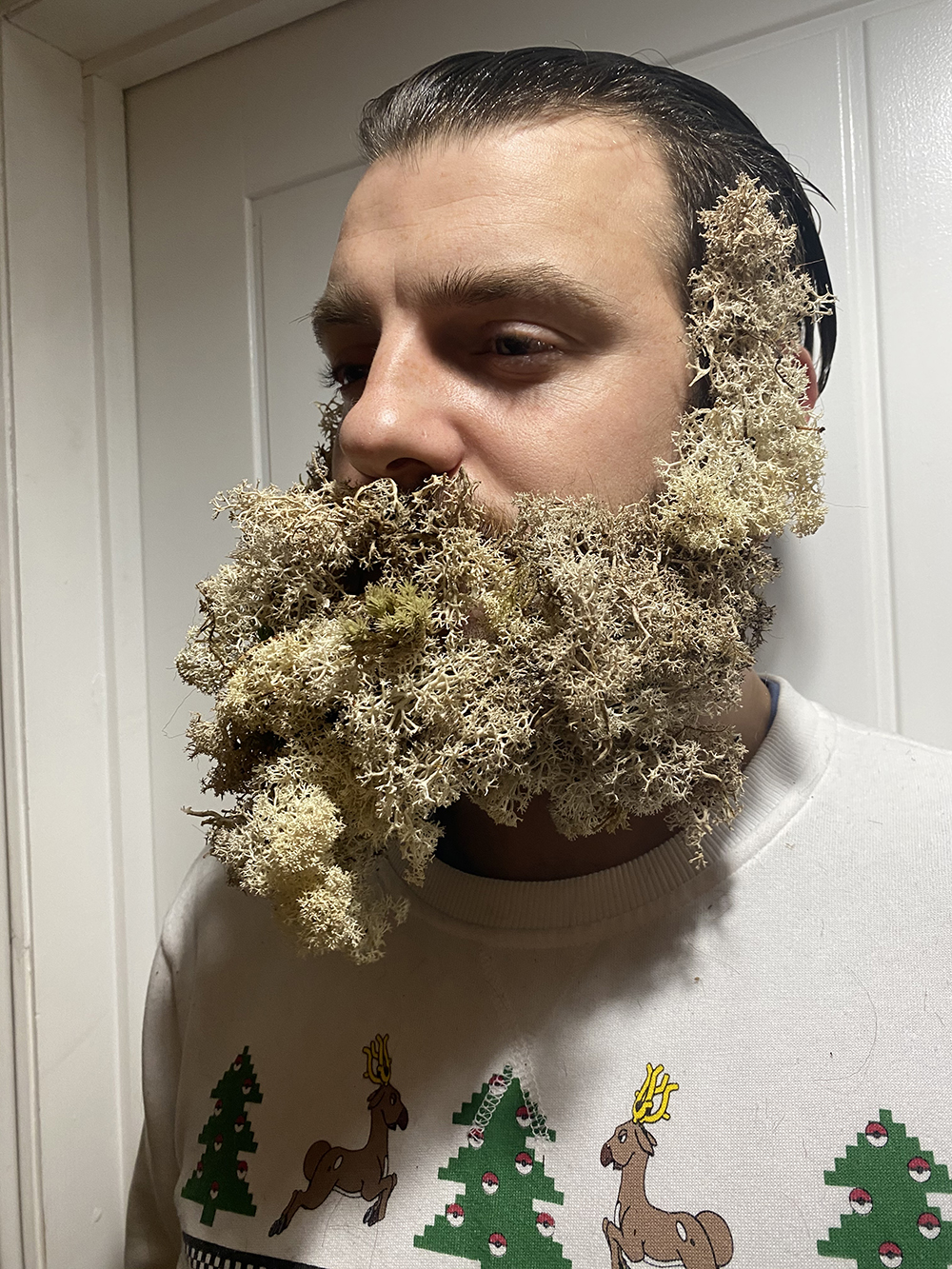 Would you recommend the course to others, and if so why?
I think this course is excellent for the right people. If you have an interest in expanding your design knowledge; speculative and conceptual work, exploring culture, pushing the boundaries of the acceptable then this course is for you. I would say that having a background in the visual arts is a massive bonus and will help, but even if you just have an eye for detail and a true love for the subject matter then you'll be just fine.
What are your plans upon completion of your postgrad course?
I'm really keen to get into lecturing. I have such a passion for academia that I would love to give back to up-and-coming creatives. I think long term I would love to do a PHD, I don't think I'll ever be done exploring the subject and actually leaving my stamp on the world. I love both the historical and contemporary sides of the subject, there's no way I'm done yet. PG level has taught me to apply different methodologies and theories to my own work, and opened up a new way of viewing the subject. Now I'm confident as an artist, in my style and the way in which I interpret the world, I want to share that.