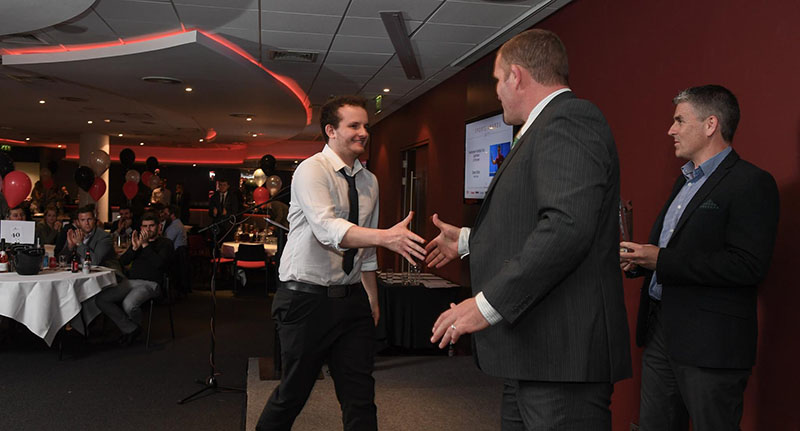 Danny's year of sporting success
Raising ping pong's profile
17th July 2017
A student with 52 undefeated British Universities and Colleges Sport (BUCS) league table tennis matches under his belt is bringing the sport into the mainstream.
Danny Ricks has just finished his third year studying BA (Hons) Sport and Physical Education, and has been playing table tennis since the age of 11.
At Solent, he was captain of the men's table tennis team and has been Solent's best individual rackets sports player since the team started two years ago. He's represented Solent at the nationals in singles, doubles and mixed doubles, and won Sportsman of the Year at the university's sports awards.
Speaking about his award, Danny says: "I was shocked and really happy to have won; this year the league was stronger and the standard a lot higher.
"It's great that a minority sport got the attention at the awards, and some of that is down to the staff. Their interest and belief in us shows they really care, and the incredible amount of support they've given us has made it so much easier for me and the team to perform well."