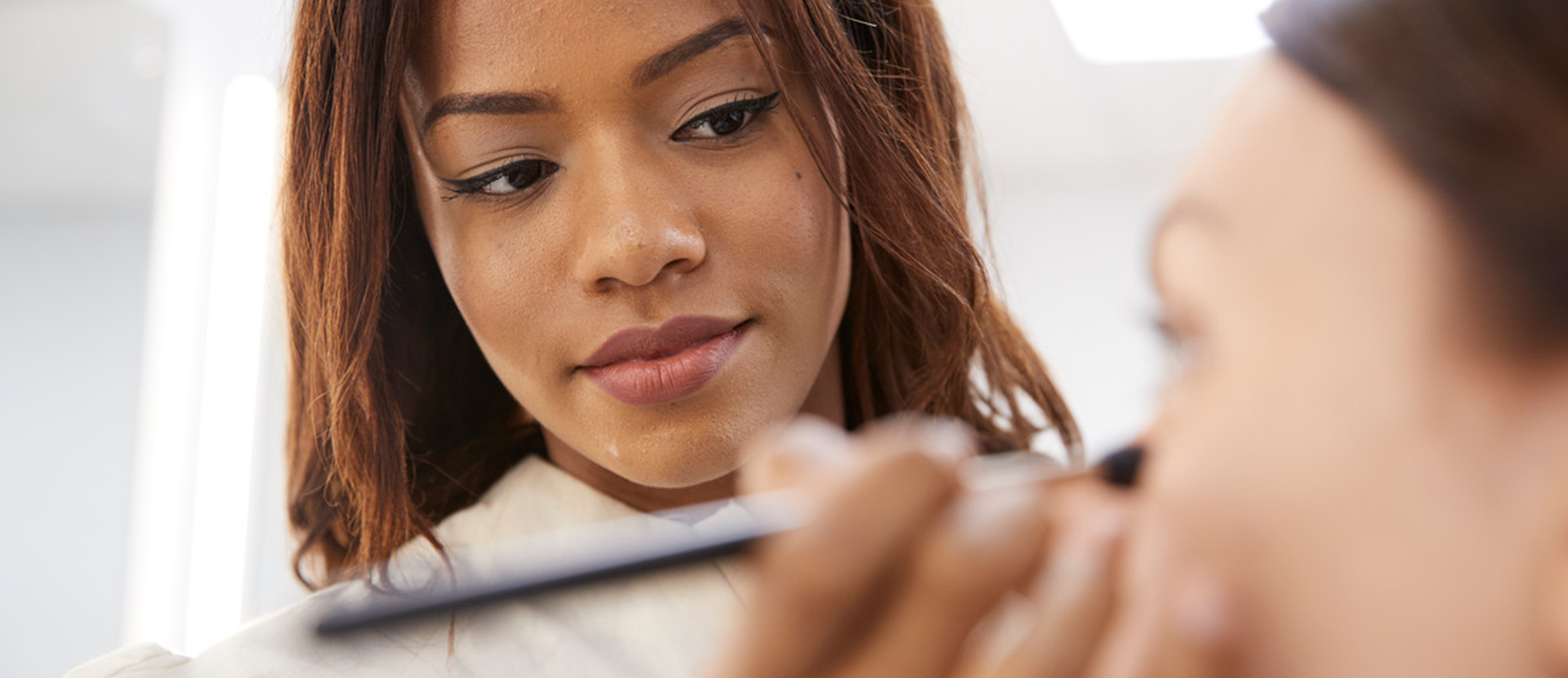 Students were given a talk by surgeon to help understand 'Skin, Scars and Bodily Perceptions'.
10th March 2020
Dr Clarissa Cho, a surgeon from Bournemouth Hospital, talked to students from BA (Hons) Make-up and Hair Design who are specialising in special effects, about skin, in terms of beauty design, as well as pathology for authenticity for the use in special effects.
Student, Rebecca, found the talk vital for her understanding for professional practice. She said: "Learning about the body and anatomy is very important within our work. I think it is important to talk to someone who knows the medical side. We can look at something in terms of special effects and think it looks amazing, whereas actually a medical practitioner can look and know if it is completely incorrect".
Dr Cho also talked about how people deal with perception of scars in society and normalising them for acceptance: "My experience is that [patients] tend to hide their scars, not celebrate or embrace them. So what I'm trying to do is to make it acceptable to them – they do not have to be ashamed."
Rebecca was also inspired to consider how design can be used for practical medical purposes. "I think what we mostly learnt is there is such a big market for designers to come in and work with medical practitioners to create different things. Such as colostomy bags - there's such a big market out there to help people feel better about these things rather than hiding things and covering them up," she said.
"I think this is where students come in." Course leader, Sharon Lloyd explained. "Because they are the ones who are going to be designing those future bodies and I think that is the next big area within the industry. People are already designing tattoos, we're already cosmetically designing ourselves; but in terms of making people feel good about themselves, in a much more meaningful way - that is where these designers are going to be important in the future".