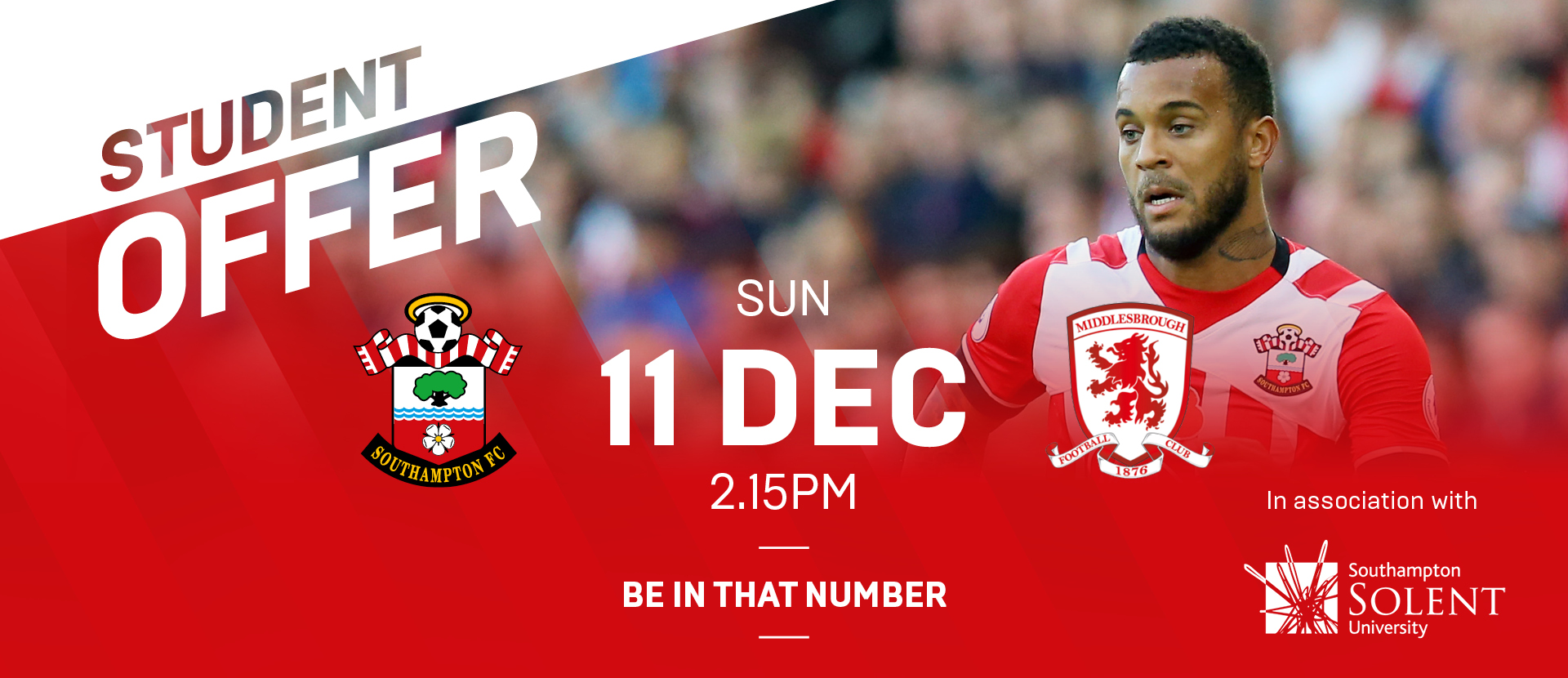 Exclusive Saints FC ticket offer for Solent students and staff
Southampton Football Club is offering discounted tickets for the Middlesbrough game on Sunday 11 December exclusively to Solent students and staff.
25th November 2016
Southampton Solent University has enjoyed a long-standing relationship with Southampton Football Club over the years and is the Club's Official University Partner. Our close ties have also seen a number of our football and sport science graduates go on to exciting careers at the Club, and spectators at St Mary's will have seen Solent's branding on the big screens and pitchside.
In a further boost to this relationship, Solent recently extended the partnership with Saints FC to become a Regional Talent Club (RTC) Partner with the Club's four girls' football teams. This also means that the girls' teams have priority access to our Test Park Sports Ground for training, as well as being able to take advantage of sports science and performance analysis support from our students.
Discounted ticket offer
To mark this continued partnership, Saints are offering discounted tickets for the home game against Middlesbrough on Sunday 11 December for all Solent University students and staff.
This offer is exclusive to Solent and means tickets can be purchased at a reduced price of £25 for adults (normally £33) and £15 for 18-21 year olds (normally £23).
Saints are currently mid-table in the Premier League, but with Middlesbrough only three points behind them (at the time of writing), it's certain to be a hotly contested fixture.
To get your hands on the discounted tickets all you need to do is fill in one of the forms in the links below (depending on whether you're a student or staff). You'll then receive an email from the Club with a unique promotional code that you can use to buy your tickets online.
Enjoy the match!
Get your unique student discount code
Get your unique staff discount code
(staff are able to register for a code for partners/spouses)