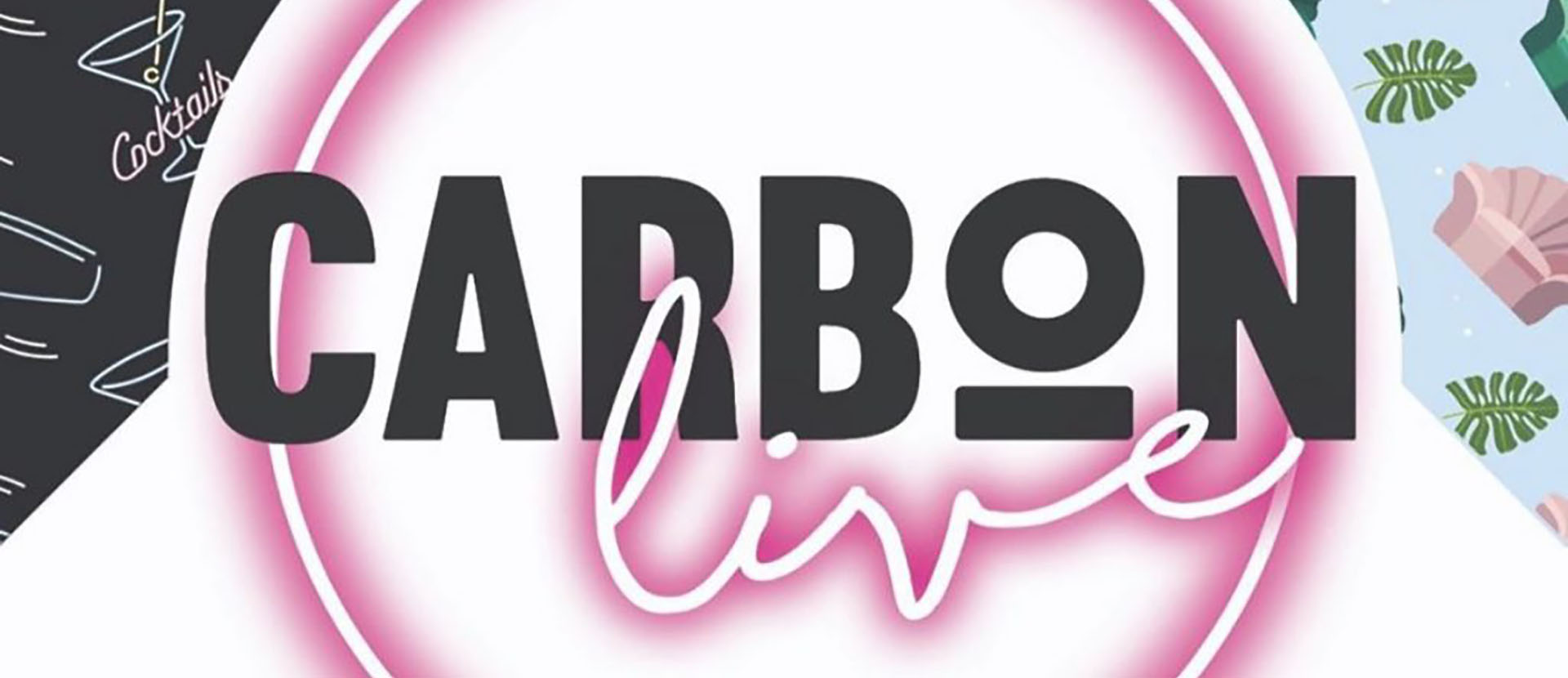 Fashion Media presents CarbonLIVE
Final year BA (Hons) Fashion Media students are thrilled to present CarbonLIVE.
7th November 2019
Following the success of Carbon magazine, which showcases some of the best talent in grass roots art, fashion and culture, Solent's BA (Hons) Fashion Media students have this year decided to take the publication live by offering a roadshow of exciting fashion events.
Hannah Eichler, Associate Lecturer in Fashion Media said, "CarbonLIVE recognises that students have a wealth of interests and shouldn't be pigeon-holed, and that is what these events are all about - bringing young creatives together in an interactive and fun environment. Whether it's fashion, beauty, mental health, art, wellbeing or careers, CarbonLIVE is opening up the conversation and preparing students for industry by building relationships and boosting their confidence; all while putting them in front of the Carbon on Campus brand."
What's happening
Proudly sponsored by Nobody's Child and partnered with One Roof Social, the events kick off on 25 November with a live podcast at Olive where fashion editor Laura Martin professional Depop queen, Mimi's Garms and CarbonLIVE's media partner, Anna Hart, founder of influencer agency One Roof Social, will be discussing everything from life after uni, to setting up your own business, and mental health.
On 28 November, come to the beauty bar, set up in partnership with the Solent Make-up Society. For just £2, students will be offering a 30-minute appointment tailored to suit you. Choose your treatment from a pamper menu including hair, brows, lips, contouring and eye make-up. There will also be live tutorials and LUSH will be on hand for you to create your own bath bombs.
If you want to meet other creatives from across the University and do some networking, Cocktails and Collabs night on 4 December at the Orange Rooms is the place to be!
The events round up on 6 December with a t-shirt workshop in Solent's student-run store, Re:So. Street artist FacesOrFaces will be designing limited edition t-shirts featuring his iconic 'faces' tag, which will be available to purchase. There will also be free styling masterclasses with influencer Chlo Davie.
Hannah said of the initiative, "The most exciting element for me has been seeing the students' confidence grow and them showing such a passion for their subject - it's the reason I do what I do!"
Course Leader for BA (Hons) Fashion Media, Rachel Lamb also commented, "Our talented and enthusiastic team has evolved the Carbon brand, both in print and online, and the natural next step was to consider taking our content live to its audience and allow meaningful interaction and collaboration. For the team it will finish off their third year with us in style and leave a legacy for future content creators to build on. I'm excited at this new direction we are taking, and with the launch of Carbon TV next year and our shortlist for student magazine of the year things are going from strength to strength."
For more information or to book tickets visit Carbon Magazine