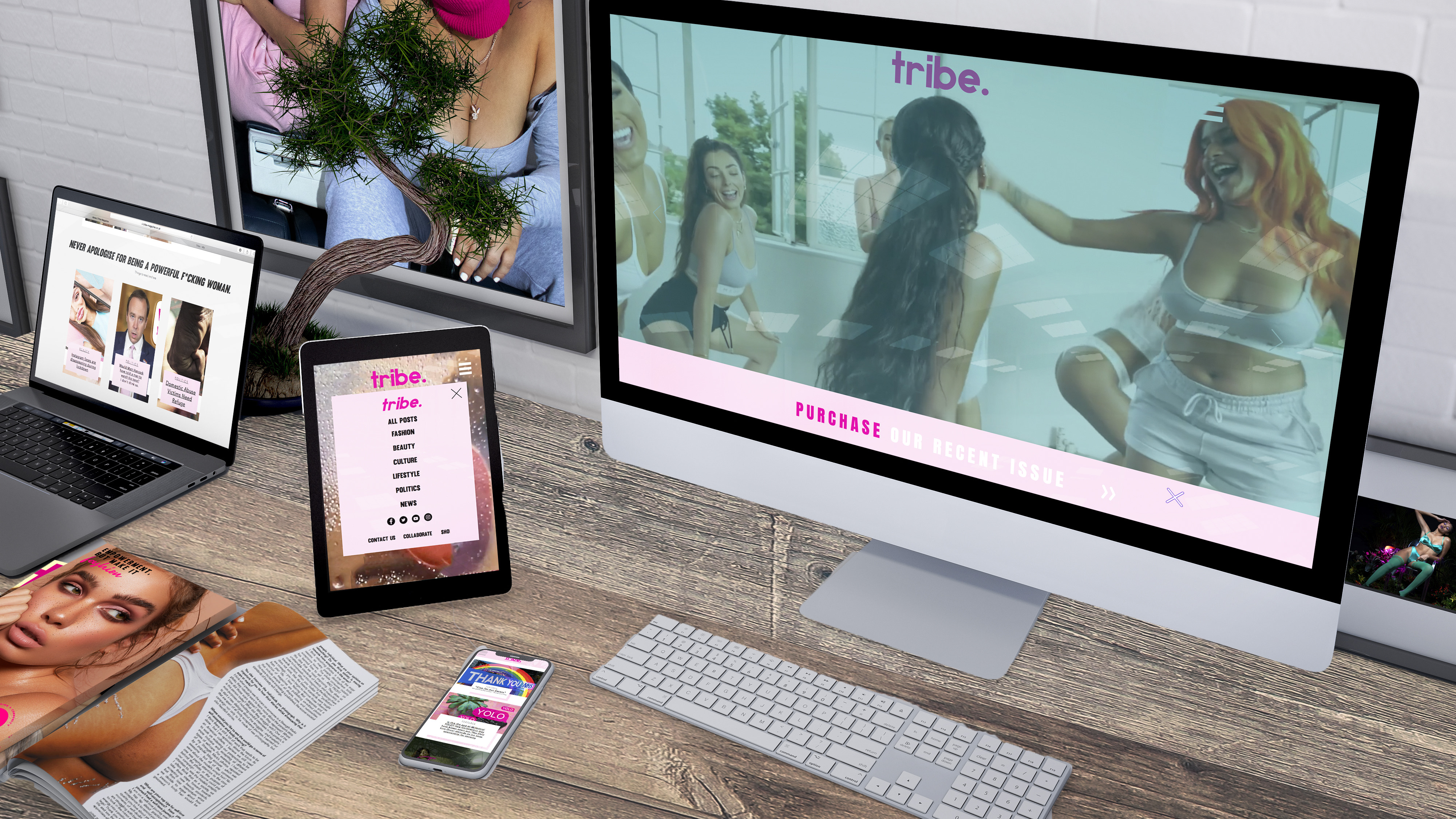 Fashion media students shortlisted for GFW awards
Solent University is thrilled to announce that four BA (Hons) Fashion Media students have been shortlisted for the highly prestigious Graduate Fashion Week (GFW) Awards.
15th June 2020
Emily Batters, Emily-Rose Peck, Megan Walker and Emily Salmon have been shortlisted for a range of awards, and throughout the week we will be introducing you to each.
Today we meet Emily Salmon, 21, who previously studied at Palmer's College in Grays and has been shortlisted for the 'New Fashion Media Award' with her final major project 'Tribe'. We caught up with Emily to find out more:
Hi Emily, tell us a bit about your final major project and where your inspiration for it came from? 
My FMP is based around a brand I started during my second year of uni,'Tribe'. Tribe is a fashion magazine dedicated to inspiring and empowering unapologetic women. I am really inspired by women in history and the journey women have had to undertake in order to be taken seriously, it happened in waves, first the suffragettes and women's right to vote, then it was equal pay, then it was the #MeToo movement and the ending of sexual violence towards women. Through the MeToo movement and everything that has happened in history, I think women are finally realising that they have the power, and when women come together, we really can change the world.
All of these feminist movements and moments in history are hugely important to where women are today, but I love how society at the moment combats serious feminist issues and topics, while also inspiring and creating this movement of girls wearing what they want, saying what they want, and living how they want. There's such a "Let's run the world, girls!" vibe going on with female empowerment such a big thing, and Tribe Magazine embodies all of that.
Speaking to women who have become successes completely on their own terms has also inspired and energised me completely, and I want all women to realise that being a woman, is not a downfall, it is their strength. I like to think Tribe Magazine combats important issues and female topics, while also empowering and inspiring these women in an edgy and outspoken way so that all young women really do feel like they are part of something, a bigger community, and that their voice matters and they can change the world. 
For my final project, I produced the third issue of Tribe Magazine, and also created a fully immersive, digital experience alongside it. I produced social media content and video, videos for YouTube, and content for our digital platform and website.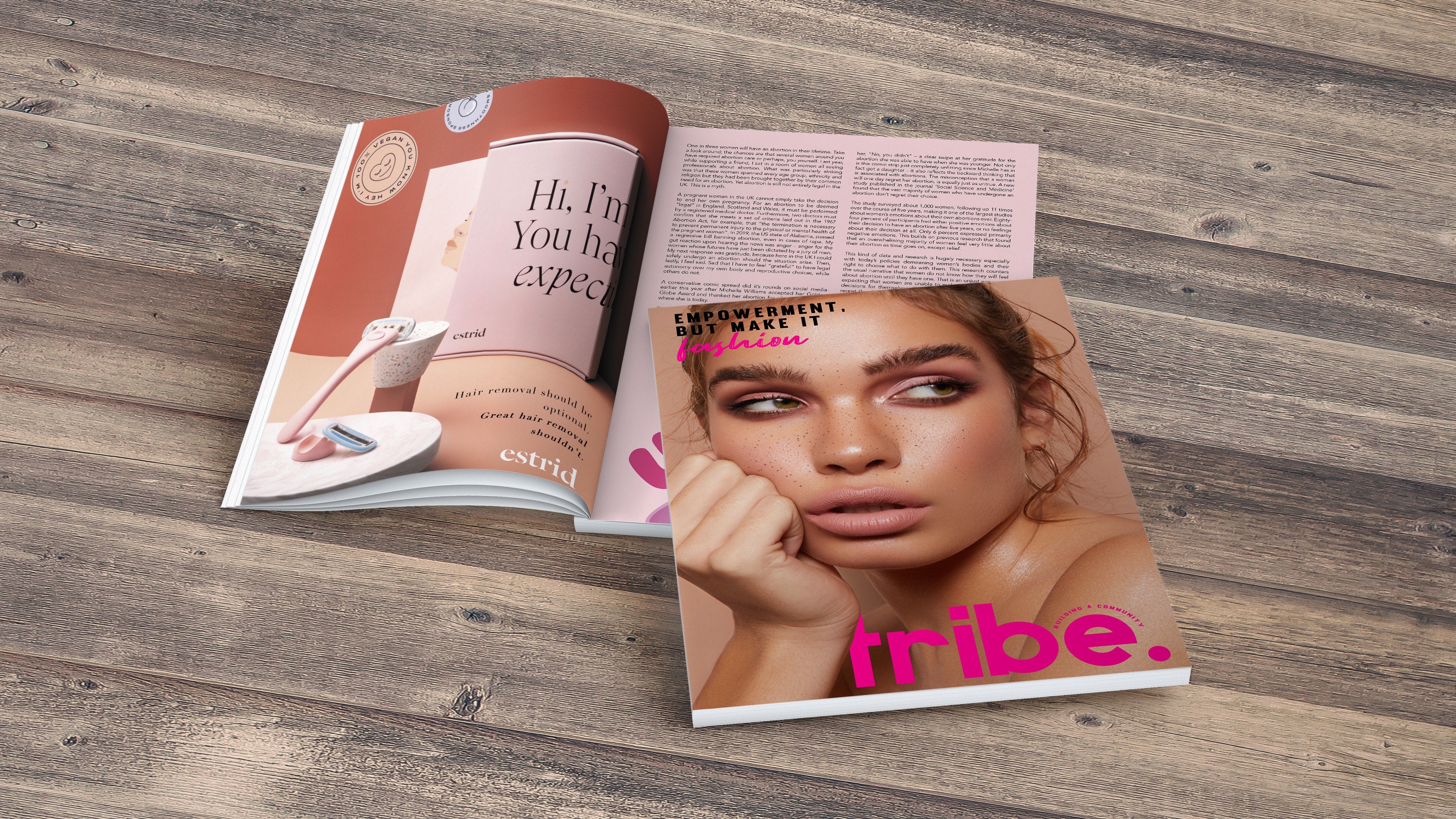 How did you feel when you found out you were shortlisted?
I was honestly quite shocked when I found out, but I'm feeling really grateful to know that the project I poured my heart and soul into for the past few years is really getting the recognition it deserves. It feels like all the hard work, stress and tears is paying off and that's such an amazing feeling.
What have you enjoyed most about your time at Solent?
I've loved my course. We're a small course which enabled us to have a personal relationship with our tutors, lecturers and each other, and they have been a huge part of my university experience. The tutors on the fashion media course are so helpful, knowledgeable and friendly that it made my experience a whole lot more meaningful and I believe it helped me learn more by being in a relaxed, open environment. 
What are your future career plans?
I would love to bring Tribe Magazine to life, so it's an amazing thing that these industry experts agree it has legs in the industry, but I think first I would love to work for an existing publication or brand and gain some more experience and knowledge of the industry. I don't have a set job role I want to get into yet, but I love styling, design, coming up with concepts and editorial. I will definitely be keeping Tribe as a passion project.