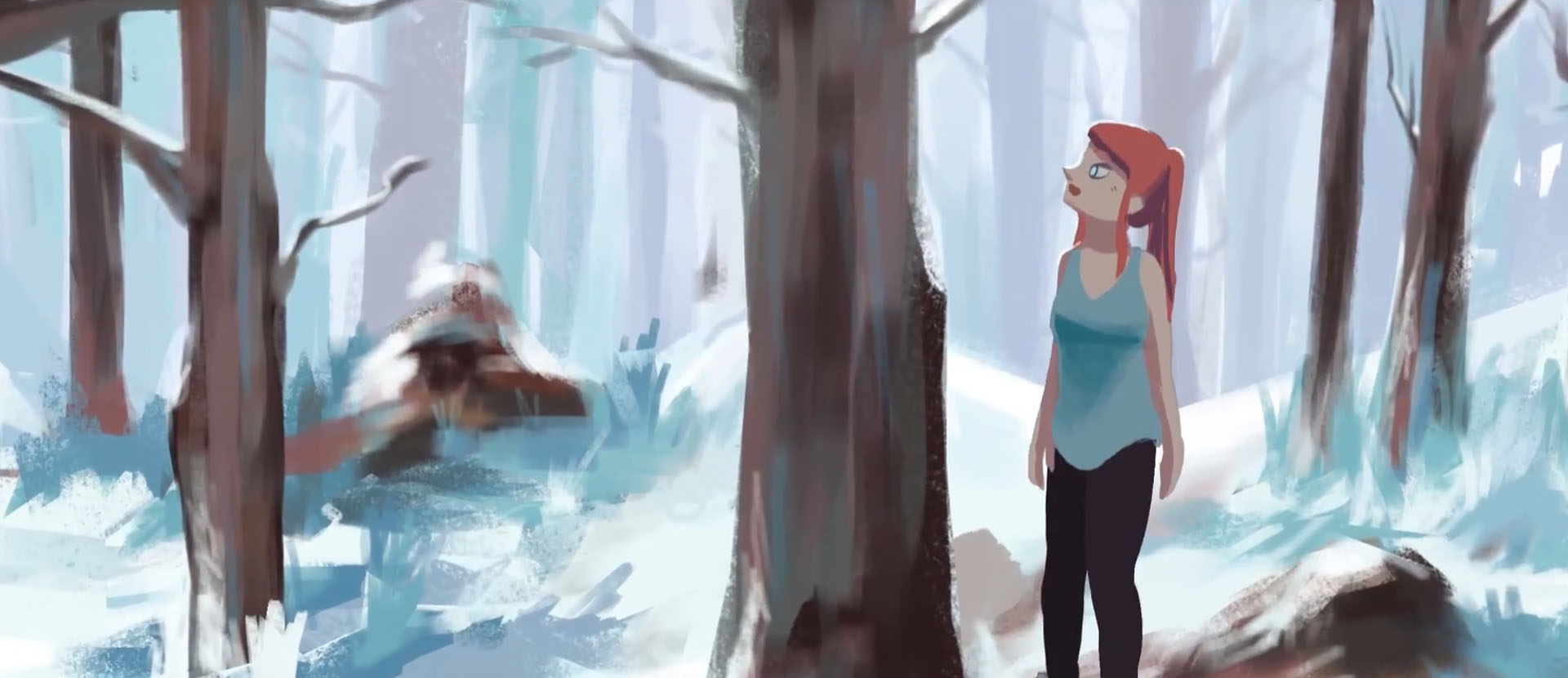 Festival success for three animation graduates
Three graduates from our BA (Hons) Animation programme have found success at a range of local, national and international film festivals.
18th April 2017
Three BA (Hons) Animation graduates are celebrating this spring after finding success at a range of film festivals. Take a look at their work below or visit our animation course page to find out more about the animation training on offer here at Solent.
Wanderer by Maria Torregrosa
Earth, our world, is wonderful. A girl experiences the beauty of secluded places around the planet. She teleports with a flash and lands every time somewhere unknown and wondrous. 
Wanderer is being screened at the Open World Animation Festival and at the Festival du Film de voyage et d'aventure vécue.
Maria is an ambitious and hardworking individual that graduated from our animation programme in 2014. Her passion for using lines and colours to portray meaningful stories is clear throughout her work. In her free time she paints with watercolours and takes photography of natural subjects.
She now lives in Alicante, Spain and works as a freelance animator.
SSSHHH by Emma Payne
SSSHHH depicts the struggle of a father who is trying his utmost not to rouse his sleeping baby as the world around him seems to crash, bark, crumble and fall. Watch his sleepless night turn into a nightmare.
SSSHHH has won a prize at the Guilford Free Film Festival.
Emma attended Colbayns High School in Clacton on Sea and attended college in both Colchester and Kent. She has always loved art and animation, finally deciding to attend university after being a healthcare assistant for four years.
Emma contributed to several projects for animation studio Pew36 and became a published illustrator before she had even graduated. She said that the best decision she ever made was attending university, and that a large portion her budget for this animation went entirely towards tea!
Emma now works with The Moment PLC on a contract with the Royal British Navy. She has also started her own animation company, Bobbing Buoy Productions.
A Dance with the Devil by Ramona Achim
A dejected detective watches the night view of the city from his window. A femme fatale walks into his office and tasks him with finding the monster that took her boyfriend. His past and her beauty makes him determined to solve the case.
A Dance with the Devil was chosen as a finalist at the Guilford Free Film Festival.
As a child Ramona was fascinated by Disney animations and the shows on Cartoon Network. The moment she started playing Monkey Island on her personal computer she became fixated with the idea of creating wacky and colourful cartoon art.  
After graduating she spent three years working as a freelancer focusing mainly on character design, branding and animation. Ramona also worked with two publishing firms in Bucharest as a children's books illustrator and has contributed to the release of 8 books.
She is currently working as a full time illustrator for games developer Tabtale in Sofia, Bulgaria.
---
Feeling inspired? Visit our animation course page to find out more about studying for an animation degree here at Solent.