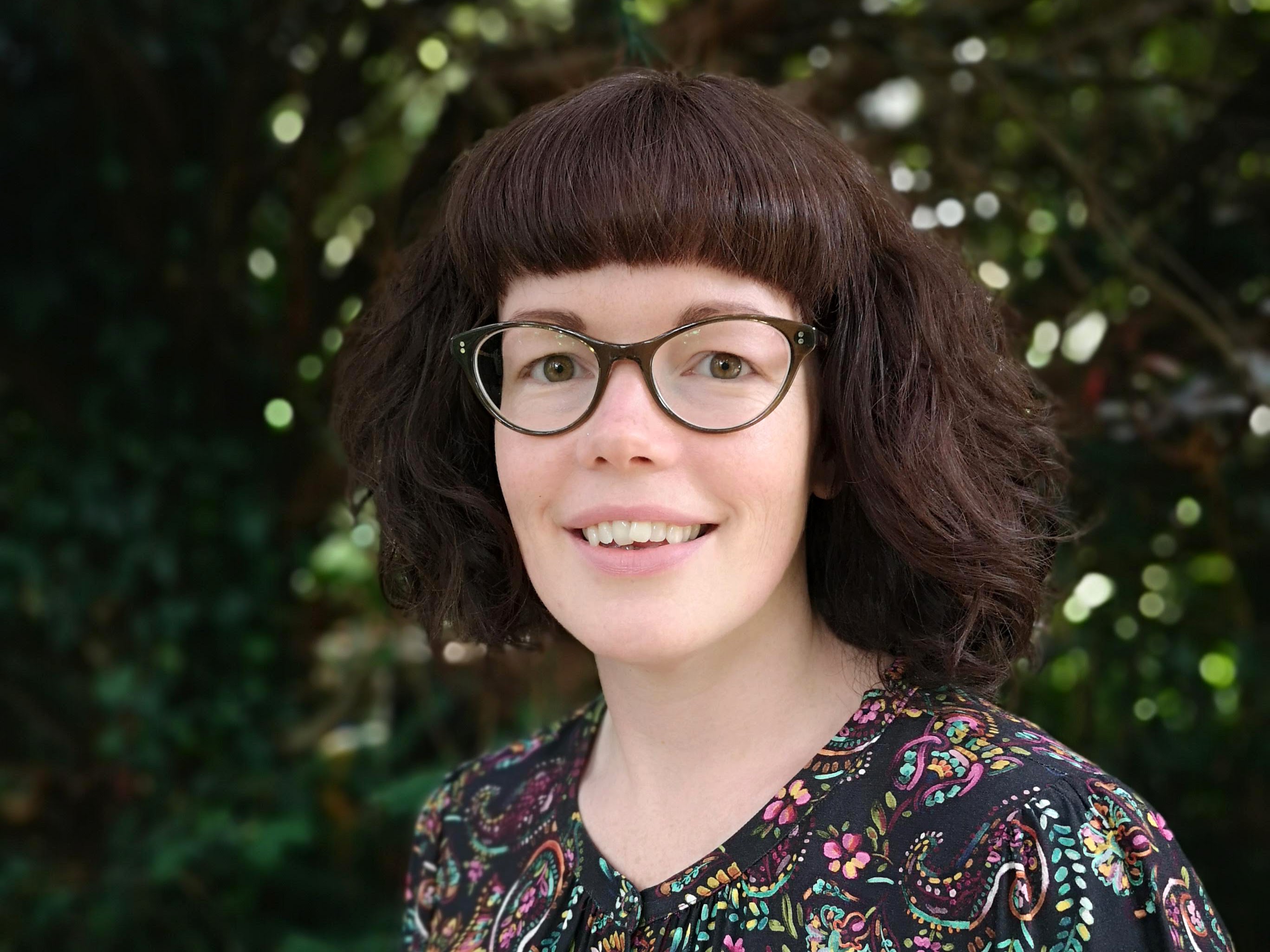 Film lecturer awarded National Teaching Fellowship
Film and Television Course Leader, Dr Donna Peberdy, has joined a distinguished cohort of academics recognised for teaching excellence, having today (6 August 2020) been made a National Teaching Fellow.
6th August 2020
TV, film, media production and technology
Solent University's Film and Television Course Leader, Dr Donna Peberdy, has joined a distinguished cohort of academics recognised for teaching excellence, having today (6 August 2020) been made a National Teaching Fellow.
Awarded by Advance HE, The National Teaching Fellowship Scheme (NTFS) celebrates and recognises individuals who have made an outstanding impact on student outcomes and the teaching profession in higher education.
Alison Johns, Advance HE CEO, said: "All of the winners should be extremely proud of their achievement of what are prestigious, national teaching awards. Their work epitomises the outstanding commitment to teaching in the UK higher education sector, which this year has been more demanding than ever before. Well done to each and every one of them.
"On the 20th anniversary of the National Teaching Fellowship Scheme, we really wanted to celebrate the diversity of the outstanding individuals teaching or supporting teaching, and focused on applicants' impact on equality, diversity and inclusion issues in the awards process. We will continue this focus in the years to come as we ensure that the awards reflect the diversity of academics and teachers across the sector."
Donna is currently Senior Lecturer and Course Leader of BA Film and Television and MA Film Production at Solent University. Her ethos as an educator and Course Leader is to create an accessible, meaningful and stimulating teaching and learning environment that boosts self-efficacy, confidence and employability. She is committed to transforming the student experience of higher education through creative, experiential and authentic teaching, learning and assessment.
"Students learn in many different ways yet are often faced with assessments that limit and restrict how their learning is demonstrated," Donna says. "I have been keen to change how students are assessed, rewarding their creativity and risk-taking with assessments that connect and enrich their learning experience rather than only be an indicator of performance. It is wonderful to be recognised in this way with a National Teaching Fellowship."
Donna has transformed assessment design in her department, significantly reducing the number of summative assessments and bolstering formative assessments to positively impact student experience and outcomes.
Designing and replacing traditional assessments with creative and experiential formats, Donna has enhanced student engagement with practicable and industry-relevant variations, such as film festival programming and feature articles.
Donna is driven by creativity as well as social, cultural and industrial relevance, working with industry and the wider community to engage with real issues and challenges to inspire students, such as supporting students to produce television drama pilots informed by current debates around mental health and wellbeing.
An active researcher of film, culture and identity politics, research-informed teaching is at the heart of how Donna seeks to inspire students and motivate colleagues. She actively participated as a steering group member for the launch of the British Conference for Undergraduate Research, supporting students to develop research proposals, papers and posters as well as mentoring students to pursue publication of their research in undergraduate journals such as Film Matters.
In 2010, Donna established the undergraduate magazine Diegesis, which has since enabled over 250 students to publish their research-informed writing and more than 50 to gain editorial experience.
A strong advocate for sharing practice as an important pedagogic process in developing teaching excellence, Donna established and developed key initiatives that form the basis for Solent's teaching and learning community, including Solent's peer observation scheme - Peer Practice Exchange – and the Solent Teaching and Learning Community Conference.
Congratulating Donna on her achievement, Professor Karen Stanton, Vice-Chancellor at Solent University says, "I am delighted to see this well-deserved recognition, for Dr Peberdy's achievements and commitment to our students, and for the University's strong emphasis on teaching excellence, real-world skills, and impactful research."
Due to Covid-19, the 2020 winners award ceremony has been postponed. All the 2020 winners will be recognised at a joint awards ceremony in autumn 2021 for winners from this year and next. There will also be an online celebration in the week beginning 27 September.
Teaching Excellence Awards
The NTF scheme has been running since 2000 and there are now over 960 National Teaching Fellows, with normally up to 55 individuals receiving the award each year. On gaining the award, NTFs play an ongoing role in enhancing teaching and learning within their institution, the HE sector and further afield. The Collaborative Award for Teaching Excellence (CATE) were introduced in 2016. In 2018, both NTF and CATE opened to members of staff from all providers of higher education across the four nations of the UK.