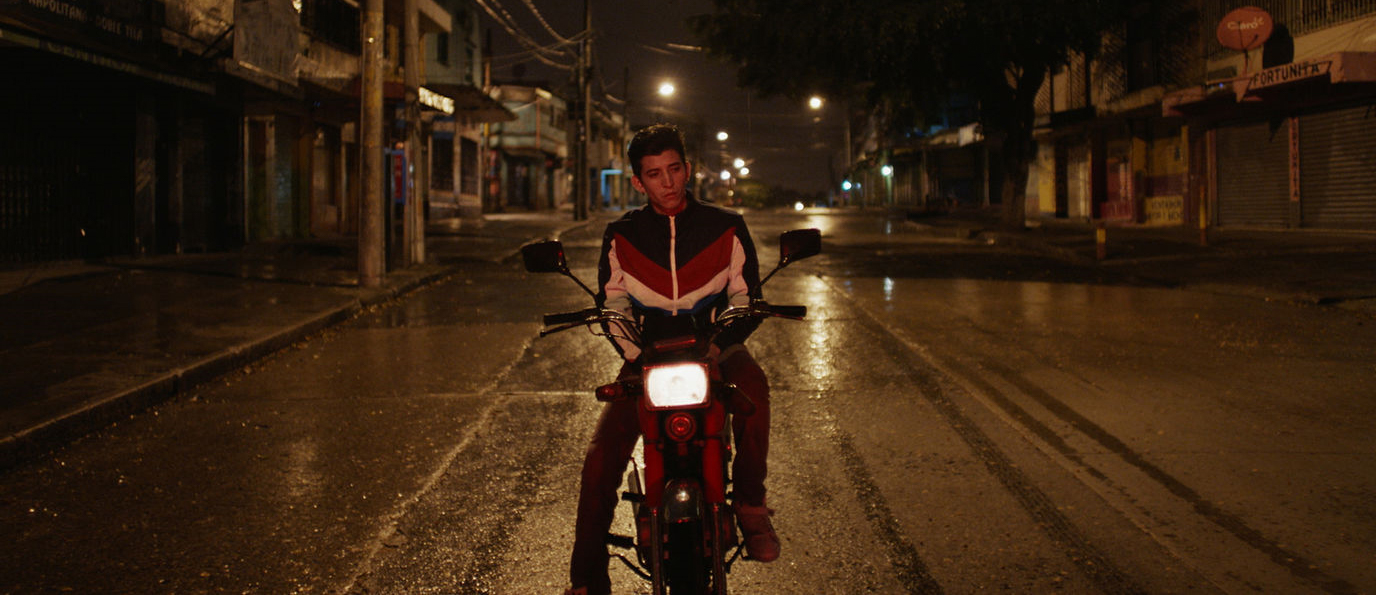 First feature film success for film lecturer
Film Lecturer talks about the process of creating two films independent films.
12th February 2021
TV, film, media production and technology
Film production
Sebastián Lojo, Lecturer for BA (Hons) Film Production directed 'Los Fantasma's, their first feature film which screened in the Bright Future section of the International Film Festival Rotterdam. Remi Itani, Lebanese producer for the film also directed a short film 'Drought' which Sebastián also worked on as Director of Photography alongside another lecturer at Solent, Nicholas Nazari who worked as Gaffer. We caught up with Sebastián to find out about the projects.
Can you tell us about the two films you have recently worked on?
The feature film that I directed called Los Fantasmas, (The ghosts), premiered at International Film Festival, Rotterdam at beginning of 2020 and has gone to multiple other festivals throughout the year.
I also worked on a short film shot directed by Remi Itani, a Lebanese short film, 'Drought' alongside Nicolas Nasadi as Gaffer. This premiered in Toronto International Film festival.
Los Fantasmas is a Guatamalan feature film and I wrote it in 2017 and we shot it end of 2017 between October and November and I'm the Director, and we had a long road of going to different work in progresses, which is different instances in which we are competing for funds for prizes in order to be able to finish your film - whether it colour correction or sub-titling and through this journey we were picked up - people started to notice this film and this allowed us to land at the Rotterdam Festival which is one of the top five European festivals and top 10 in the world, and this is my first film as a director of features.
And in the short film that we shot last year I was director of photography, so my responsibilities were construction of the visual language alongside the director and the technical elements of framing and lighting, and Nicolas Nasadi Lecturer for Film Production, was the gaffer which is role which is the 'right-hand' of the director of photography in terms of the technical elements but we collaborate very closely also creatively as a team.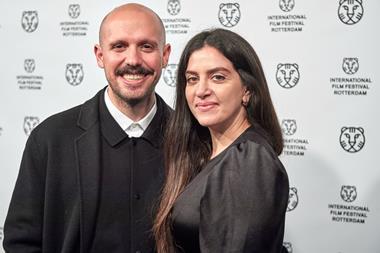 Can you tell us more about the films?
Los Fantasmas is an exploration of the Guatemalan city and a vessel for the characters that are trying to find meaningful and vulnerable connections in unconscious ways, with the city being a post-internal war and conflict – it is a very antagonistic violent realm for these people and space for these people to find connections, so what it does, is that it forces people to have transactional interactions in which value is not placed in the person but is placed on the function and utility that one might have and it has crime elements to it.
The Lebanese short film is an exploration of women's role in society through the story of a real-estate agent that is trying to show different flats to different people of different classes in Lebanon and its also about sexuality as a rebellion to the impositions of Lebanese society and a woman's body. So, it's a meditative exploration of these spaces with this lonely character.
Why did you want to make these films?
I wanted to make 'Los Fantasmas' because its my way of finding a relationship with my own country and the city – because I am Guatemalan, and to do a tangential political exploration of the contemporary socio-political landscape of Guatemala – not all of Guatemala, but specifically this urban context on which we explore in the city. So, it is to tap into this idea of loneliness in contradiction to the utilitarian nature of the relationship and how the city and the country and its history exerts systemic pressure onto the existential processes of individuals. This is why it tackles it tangentially because we are with each individual's process, instead of being an overly activist film. And this is with the intention with being able to find more layers that go beyond the initial one which is the critique, but that make it more complex than what it might seem at the beginning.
For 'Drought' it was very important to me that this film was made because I believe it does a similar thing in terms of tackling, in this case, roles of women in society, but also its a political exploration. But again tangentially, not directly in an activist fashion but through this exploration of loneliness and yearning for connection and the use of sexuality of this instrument of unconscious rebellion against the systemic pressures of the system in Lebanon.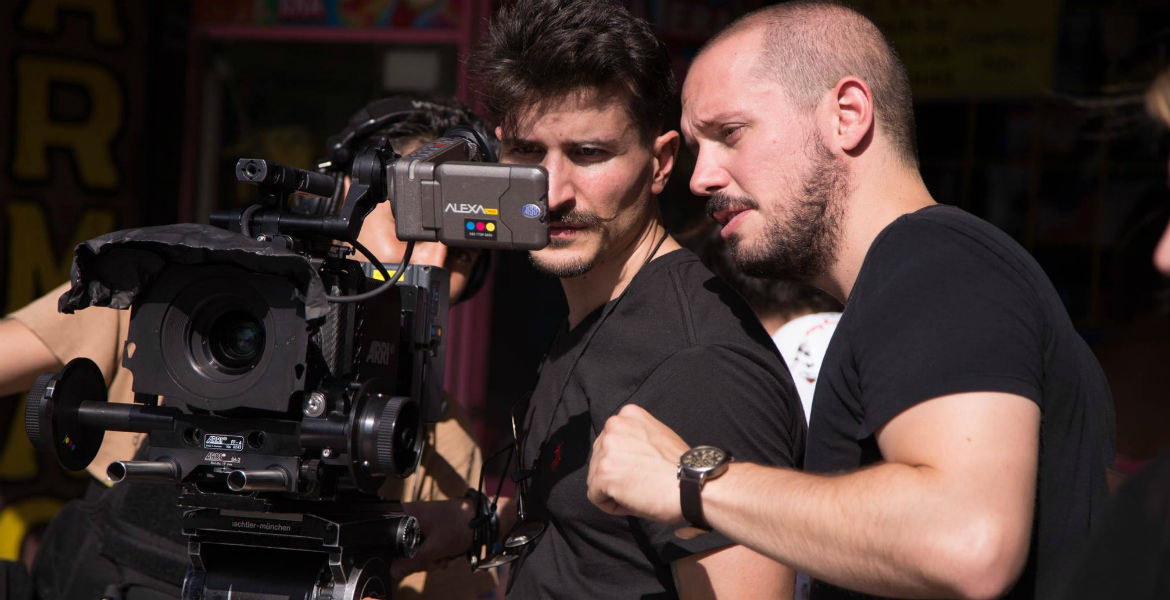 How were the films created?
I wrote the script for 'Los Fantasmas' and this film had a very specific production methodology that allowed us to shoot in Guatemala for a lifetime of savings and taking some small loans here and there, but without foregoing any quality of the image or the sound or the cinematic construction. But it only got us far enough so we could finish the shooting, but in-order to finish it we had to go to the different work in progress instances where we won a variety of prizes and met some people that then became partners and helped us finish the film. Also, a lot of people helped me that I had worked with in the past, and I wouldn't have been able to make it without them, so it was a very grass roots film with very committed people that believed in the film. I am incredibly thankful for everyone that helped.
For 'Drought', because it's a short film it is a cheaper endeavour and also, by pulling all the favours that the director could get. And again, the way of working in Lebanon allowed us not to relinquish any quality but work in a more compact and economic way. In terms of cinematography for this film, I first got the script from the director and then I started imagining it but mostly the work comes from conversations with director and grabbing references – not to copy them, but to actually create a dialogue. And from those conversations the principles for framing and lighting, or camera movement, or blocking, (a way in which actors move in the frame), start to be born. Those principles are then carried out into the production in the collaboration. So for example, we didn't do storyboards, (drawing frames for every scene), but we did have a shot-list knowing that it would change in its details, but that it was the right shot-list for the structure of the film. Each film is a different process and for this one it was very good because there was a lot of precision but at the same time because of the amount of preparation we were able to change some things on set that made the visual language better and the film to be better as an outcome.
How did you finance the film?
For the feature film it was a very, very low budget, but it was based on the grass-roots production methodology that we had and it was the right thing for the film because we also introduced documentary elements. It was just enough without relinquishing any of the quality that we wanted to attain. But after finishing shooting of the film, we did have to apply to different film funding bodies. And this also opened doors because it's in these places that people who belong to the festival world started taking notice of the film. So for us, it wasn't only about winning the prizes that we won, but also about legitimising the project in the eyes of the contemporary world of cinema, especially the festival circuit.
Can you tell us more about the locations?
Everything was shot in Guatemala for 'Los Fantasmas', it's a Guatemalan film, with help from different people of different places of the world but given that I am Guatemalan, everything is shot on location, no studios. It was very important for me to create a dialogue with the materiality of the spaces with the places I was intending to explore and with the bodies of the people we had on screen. We collaborated also with non-actors and we ended up using their houses, and even members of the family in order to 'put the meat on the bones', that was in the narrative structure. So that's why it's a very grass-roots collaborative way of producing, not only because of the way to save costs but much more importantly because it's the integral part of the aesthetics of the film, and this hopefully gives more artistic value to the film. Therefore, the production methodology matched the context, the budget and the way of working.
How did you go about getting the crew and actors for the film?
So the crew was a mix of people I had already worked with in London, a lot of them from London Film School and people that I had helped on their productions and we had been working together for a long time, and then we had some Guatemalan crew.
In terms of the actors, I knew I needed a young man that could use his physicality and almost weaponise it. There is a breakdancing scene in Guatemala culture and through research I found Marvin Navas who plays Koki and we talked and talked and talked. I then put a camera in front of him, and it worked very well because I'm not just interested in the capacity to deliver dialogue well, I'm interested in the presence and of the bodies within the spaces. The other main character, Carlos Morales El Punisher, he is a real wrestler, and I already knew the place where Carlos wrestled and worked very well for what I had in mind. And, both of them brought many things to the film that I wanted to get from them in the collaboration that weren't written. The secondary characters, Daniela Castillo plays Sofi, who's a trained actor that I knew from before and was very good. There is also the mother of the production designer that came on board when we needed a person to sing a song that I really wanted and had the necessary agent and a melancholy to her. She ended up sending a video and it was perfect - she was perfect for it.
What were your hopes for the films once they were made?
For the feature, to be honest it was more about getting it made and in the back of my mind hope that it would go somewhere, we didn't really discuss strictly where but where they have gone has surpassed every expectation that I might have had.
For the short film, similar, it was important that for us that it would get somewhere to gain legitimation and open doors for the next films I want to do as a Director and as a Director of Photography and with the collaborators that I work with.
There have been many lessons learnt from both these films and I will be using them for future projects, my next of which is 'Trout Belly Up'.