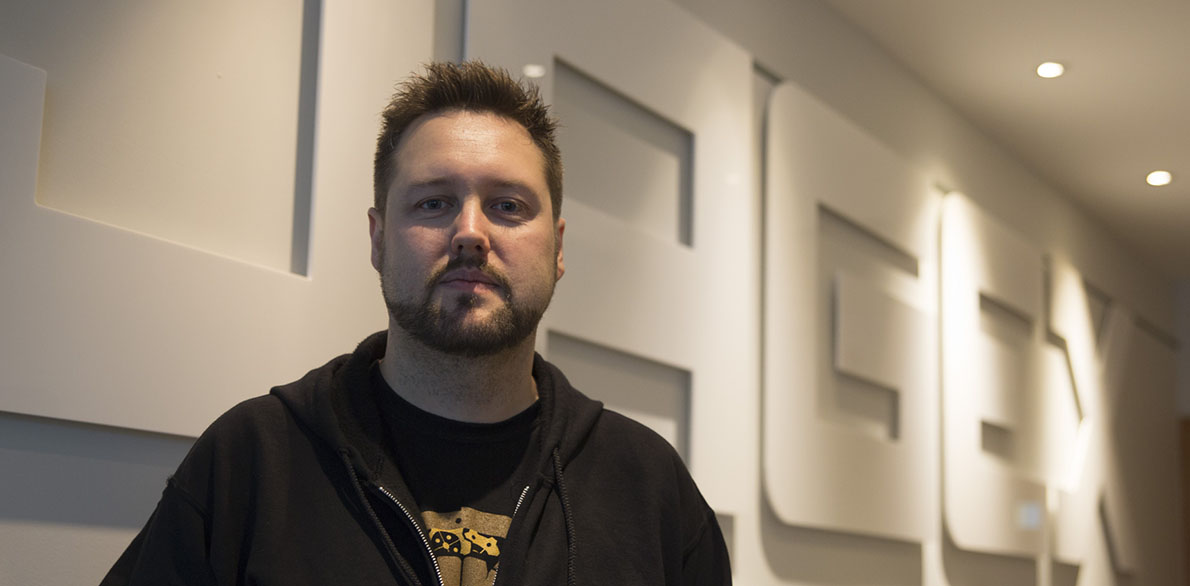 Getting ahead of the game
Alumni: Rory Marequis Rockets from Runescape
21st March 2016
Keeping up-to-date with industry technology is graduate Rory Marquis' biggest challenge in career progression. As a principal game systems programmer at Jagex, a games developing and publishing company, which you may recognise for online game RuneScape and Block and Load, we understand why.
After facing many software, architecture and team challenges, Rory says keeping up with an endless list of all the different tech company solutions, updates to programming languages, server technologies, games engines, and more, keeps him on his toes.
However his advice to stay on top of new developments is clear, 'the key is to be contextual with what you are keeping up with. Pick the companies and tech that you like and the ones that are important to your career, then you have to let other things go. You can't keep up with everything, you have to be a little selective.'
Since graduating from the University in 2003 with a BSc (Hons) Computer Science, Rory worked in many different roles allowing him to build a wealth of knowledge and skills that led him to join Jagex as a team lead for the systems side of RuneScape. After ten years in his role he decided he wanted to move over to the front line of game programming and Jagex had the position for him.
With so much technological change there never is a normal day in Rory's career 'generally speaking we work around an Agile SCRUM process where first thing in the morning we have a stand up meeting, talk about what we did yesterday and what we are going to do today, but from then on it really involves many aspects. One day I might be coding non-stop with earphones on and zero down time, the next day I might be looking at a build system and configuring a new type of mobile or server integration. On another day I might be unit testing and defining the best directions for the current work. Then the next day I might be in a planning meeting with management talking about the company goals for 2020.'
Change is the part Rory loves about his career 'I love that there is always something different. Every day there is a new challenge, a new topic, a new game to play.' So did gaming feature heavily during your time at University, we asked Rory 'We played a lot of games, such as GTA, Mafia and Unreal Tournament, talked about how great it would be to make those games, wondering if we would ever be able to make something like that both technically and professionally.'
Rory's first day and graduation are the days which stick with him the most 'I remember them both so well, either side of a great journey. One where you stand next to people you have never met before with a potentially daunting task ahead, and the other where you stand next to the same people who are now such close friends and you all receive something that you have all worked so hard for together. It seems so cliché, but it they really are special bookend memories, the start and end of something amazing.'