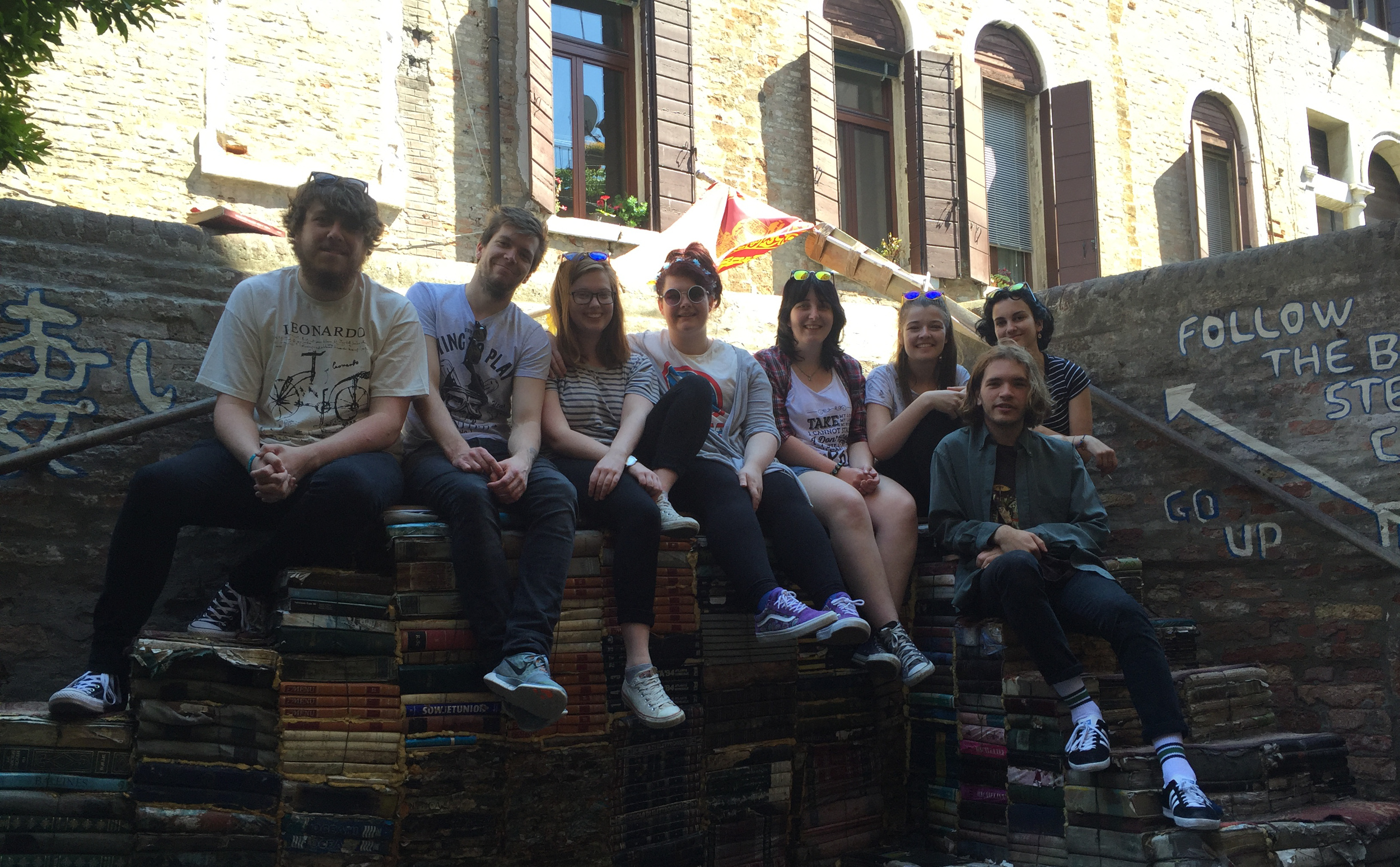 What makes Solent's English programme so popular?
2nd March 2017
English and journalism
English
Annual review
"Of course, we have excellent students," says Carolyn Cummings-Osmond, one of Solent's course leaders for English. "But we like to think it's down to several other factors."
One of those factors is compulsory three-week work experience placements, with past Solent English students securing placements at the Wordsworth Trust, Chawton House Library, Oxfam Books and John Blake Publishing, among others. 
Solent's English curriculum is also particularly innovative, garnering positive comment from external examiners, interviewers for the PGCE, and soon-to-be students (and their parents) at open days alike. 
Students explore literature from Beowulf to the Booker Prize, covering staples in poetry, drama and the novel… but they also venture into associated subjects such as film, advertising and PR, political treatises, illustrated or children's fiction, travel narratives and more. By venturing outside the bounds of a more traditional English course, students can discover how language and literature permeate every aspect of modern life and culture.
Students might debate literature as a tool of transgression, produce content for publication through Solent Press, or explore notions of censorship, sedition, obscenity and blasphemy in units such as Criminal Texts. "It's about more than just meeting the national benchmarks for the subject," Carolyn Cummings-Osmond says. "We know we need to teach in a creative, engaging manner that makes our students want to come to classes."
And with English continuing to serve as a lingua franca in an increasingly globalised workplace, there's a strong international flavour to the courses. Students who want to study abroad or travel to new places are encouraged to apply for a one-year European placement with one of Solent's European partners, or even further afield.
Alternatively, they can accompany us on our 'alternative literary grand tour'," Cummings-Osmond says. "This year in May, we are heading out to Budapest." And there are plenty of trips closer to home, including visits to the Chawton House Library, the British Library Treasures Collection, and taking in a Shakespeare performance at the Globe Theatre – as groundlings, of course. Getting drenched while watching The Merchant of Venice is all part of the experience.
And delivering an exceptional student experience is at the heart of Solent's success in English. Both Cummings-Osmond and her fellow course leader, Devon Campbell-Hall, are Fellows of the Higher Education Academy – but more importantly, they and their team are recognised for their teaching by the people who matter most: the students. "All of the full-time members of the team have been nominated for Solent Students' Union's annual STAR awards," says Cummings-Osmond, "and the comment that appears most often in student feedback is how passionate we are about our subjects.
"The question we always ask applicants is 'Who do you want to be?'. We value our students as individuals with exiting stories of their own, and we consider it our privilege to help them determine and navigate towards their future goals."