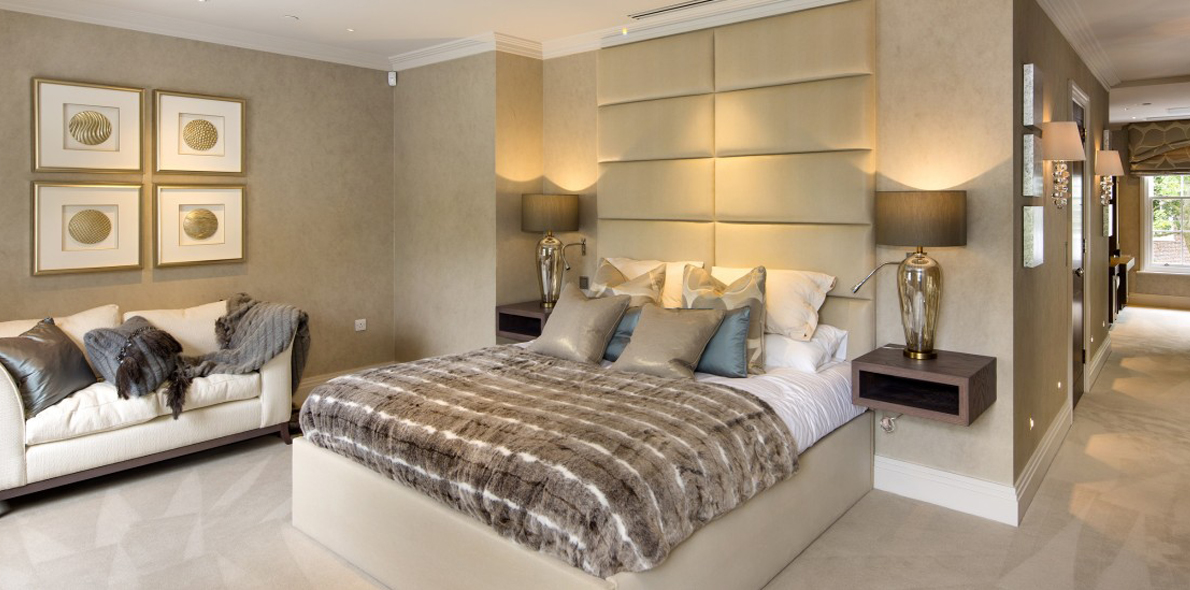 Interior design: A modern twist on a classic townhouse
London Townhouse gets the YolBA (Hons) Interior Design graduate Yolanda Craig is celebrating a string of successes after working to secure the UK Property Award for Best London Show Home and a prestigious nomination for the International Best Show Home Award.anda Treatment
7th March 2016
BA (Hons) Interior Design graduate Yolanda Craig is celebrating a string of successes after working to secure the UK Property Award for Best London Show Home and a prestigious nomination for the International Best Show Home Award.
Originally from Cornwall, Yolanda graduated from Southampton Solent University in 2014 and has been working for Sarah Ward Associates for two years. The award-winning project was for a large north London developer called Octagon Developments.
The brief was to create a Georgian town-house that fitted its traditional surroundings, but that offered a modern twist on the interior.
Yolanda's role was a varied one: helping with technical drawings for the construction; designing five bathrooms; organising installation of projects; liaising with project managers; specifying, designing and providing the furniture, wall coverings and fixed furniture; and being present on site to unpack and arrange the interiors.
Speaking about the project's development, Yolanda says:
"Interiors move and develop over time, so many things changed throughout the scheme. The initial design pitched was different to the one we installed at the end. It's amazing to see things come to life."
"This award is almost like a badge of honour for me as we were selected from thousands of entries by a very large board of expert industry professionals. It now has pride of place on the wall in our office. It was the first project that I contributed to after university so I'm extremely proud."
Looking back at how her course has helped with her career so far, she says:
"The skills I have used most since leaving University is my technical knowledge; specifically CAD and Photoshop. Everything is computer orientated now – you have to be on the ball, fast thinking, and logically minded. So many industry professionals didn't learn the skills that I have, and the industry is looking for people like me. It's a tough thing to learn, but it's worth it, and Solent enabled me to do this."
---
Find out more about BA (Hons) Interior Design at Southampton Solent.