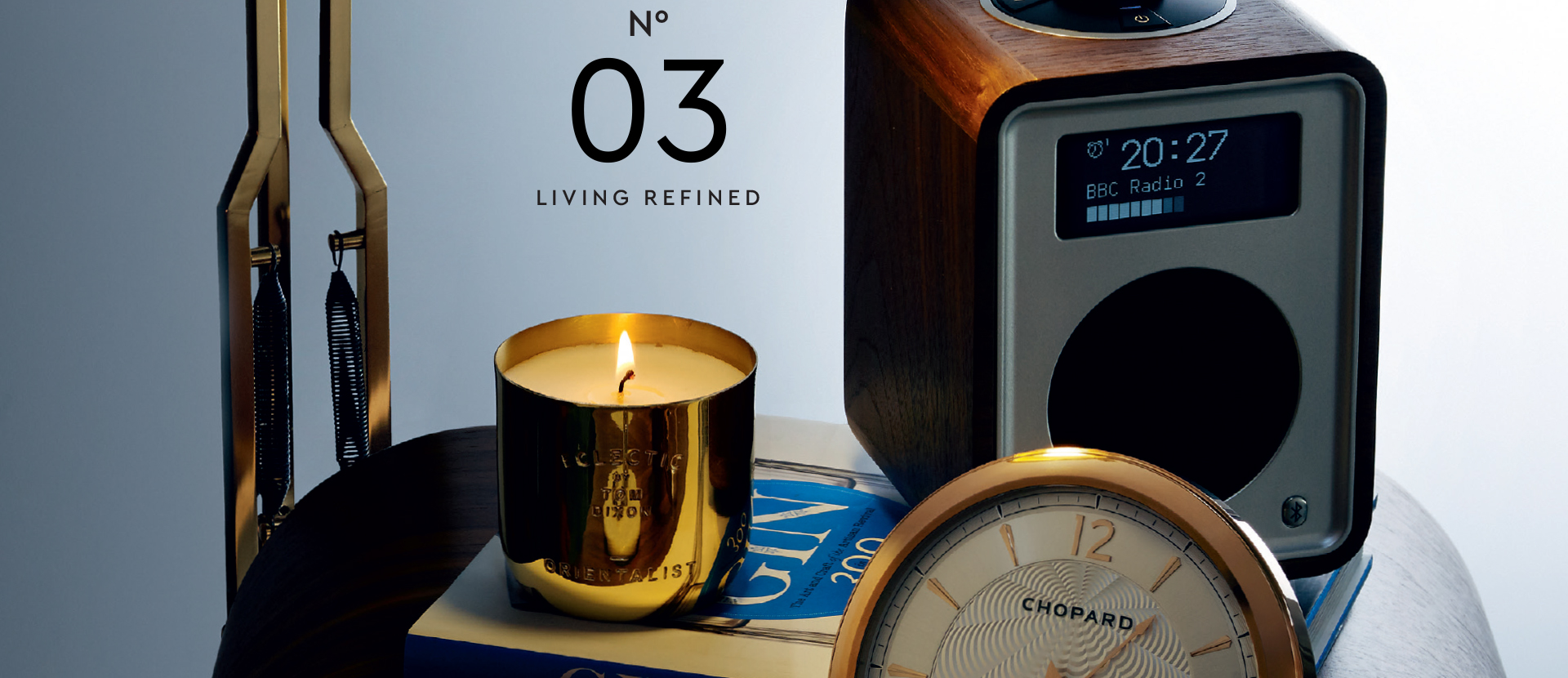 Internship at Gentleman's Journal
A summer well spent!
29th September 2017
Cas [Conal] Magee spent nearly two months diving into the world of design at The Gentleman's Journal - learning about the pressures and pleasures of high profile editorial design work – as part of an internship offered by the magazine.
We find out what Cas got up to and hear what the magazine had to say about him in return. We also chat with Steve Lannin, Senior lecturer on the BA (Hons) Graphic Design course, about building a strong relationship between The Gentleman's Journal and the University.
 So Cas, what was the internship like?
I enjoyed it massively. It was an amazing opportunity to experience how a magazine operates on a daily basis.
 Tell us a bit about Gentleman's Journal
It's one of the younger magazines, compared to some other publications on the market, but the number of high profile brand names and celebrity faces featured bi-monthly is unbelievable; Jeff Goldblum, was the cover star for the September/October issue, which I helped work on.
 What did you do while you were there?
I helped design magazine spreads with Joe, the art director, and Barns, the lead designer - both Solent University alumni.
 I also helped out with digital design for their social media sites and oversaw some still life shoots that are featured in the magazine.
 And what did the Magazine's Lead Designer, Barns Furr, have to say about the internship?
It's a great opportunity for students to gain work experience so early in their graphic design career. He [Cas] became a great team member and contributed his design skills to our latest issue - touching on everything from layout design to art direction.
 We asked Steve Lannin, how the internship came about
 Solent graduate, Joe Sinclair-Parker became Art Editor at The Gentleman's Journal in 2016. He had been invited back to talk to Solent Students about his two years as a designer at GQ earlier that year, so we were already in contact.
When he joined The Gentleman's Journal, he mentioned that he was looking for interns, and as he'd taken part in internship competitions for Esquire while still a student, he agreed that this would be a good way to approach the task of selecting from our current cohort.
Joe kindly provided a set of images from one issue of the magazine and set a variety of tough editorial design challenges. Some excellent work emerged from the students, who were thrilled to be working on 'live projects' with the possibility of real world experience as interns.  Joe and Barns invited three of their preferred undergrads to interview at the magazine's HQ in Shepherds Bush, London, and Cas was selected.
 All design work on the September/October issue of the magazine – including Cas' contribution – was handled, at some level, by Solent graduates.
 As an institution we should be very proud of the achievements of our design graduates nationally, but perhaps more so for the maturity they demonstrate early in their careers.