Lewis introduces 'Auxilium'
Final year BA (Hons) Product Design student Lewis Sewell introduces his final major project Auxilium - a prosthetic leg designed for the household environment.
2nd July 2020
Final year BA (Hons) Product Design student Lewis Sewell, has been fascinated by prosthetics since a young age due to close relatives being amputees. His understanding of how they overcome daily challenges in their lives, particularly around the house, inspired him to design a universal leg for the household environment for his final major project, developing an affordable prosthetic that is lightweight and comfortable.
We caught up with Lewis, 21 from Yately, to find out more about the product and what he's enjoyed most about his studies at Solent.
Hi Lewis, tell us a bit more about Auxilium: 
Auxilium is an affordable prosthetic leg, that allows below knee amputees to carry out everyday tasks in the house independently. Auxilium's stump socket is designed allowing the limb to be exposed to air to reduce the leg from sweating, with padding in the inside for extra comfort.
The support from Auxilium allows users to able to put on the prosthetic themselves with the universal stump socket, without the use of silicone socks. Auxilium is made from TPU making the leg lightweight, each part is assembled together to gain incredible strength as unity. The prosthetic has a unique mechanism design that allows the leg to be self-standing when it's not in use.
Auxilium is a modular design that meets universal needs, it has a socket that fits variant diameter of residual limbs. The height of the leg can also be adjusted accordingly to different leg heights.
What have you enjoyed most about your time at Solent?
Throughout my time at Solent University, working with external clients on live projects and getting an insight of working in the industry is something that has not only been really enjoyable, but very beneficial. Personally, my third year has been the most enjoyable for me, working on my final major project was the highlight - having the freedom of choosing your own brief and being able to explore your passion. Additionally, the people I have met along the way have been a massive part of growing to become the person and designer I am today.
What advice would you give to other students?
My university journey has made me the person I am today, the most important trait I have learnt is 'What you put in, is what you get out', how hard you work will be evident and you will get rewarded for it. My other bit of advice is to enjoy your time at university, it goes very quick and will be one the best things you ever did.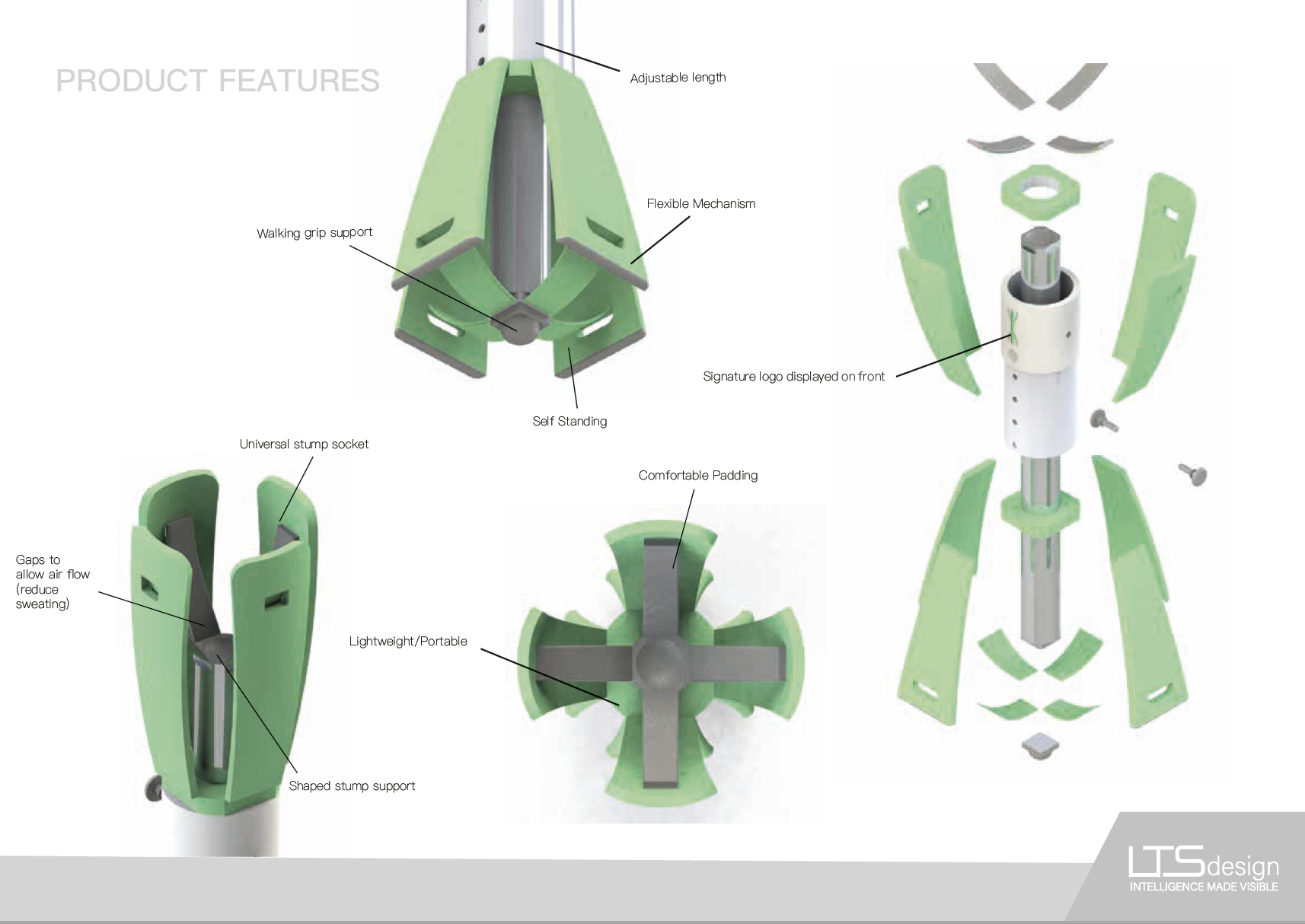 What's next for you?
My plans for after university are to go travelling for roughly a year, coming back and getting a job in the design industry, with my options being open as I enjoy many different aspects of design.