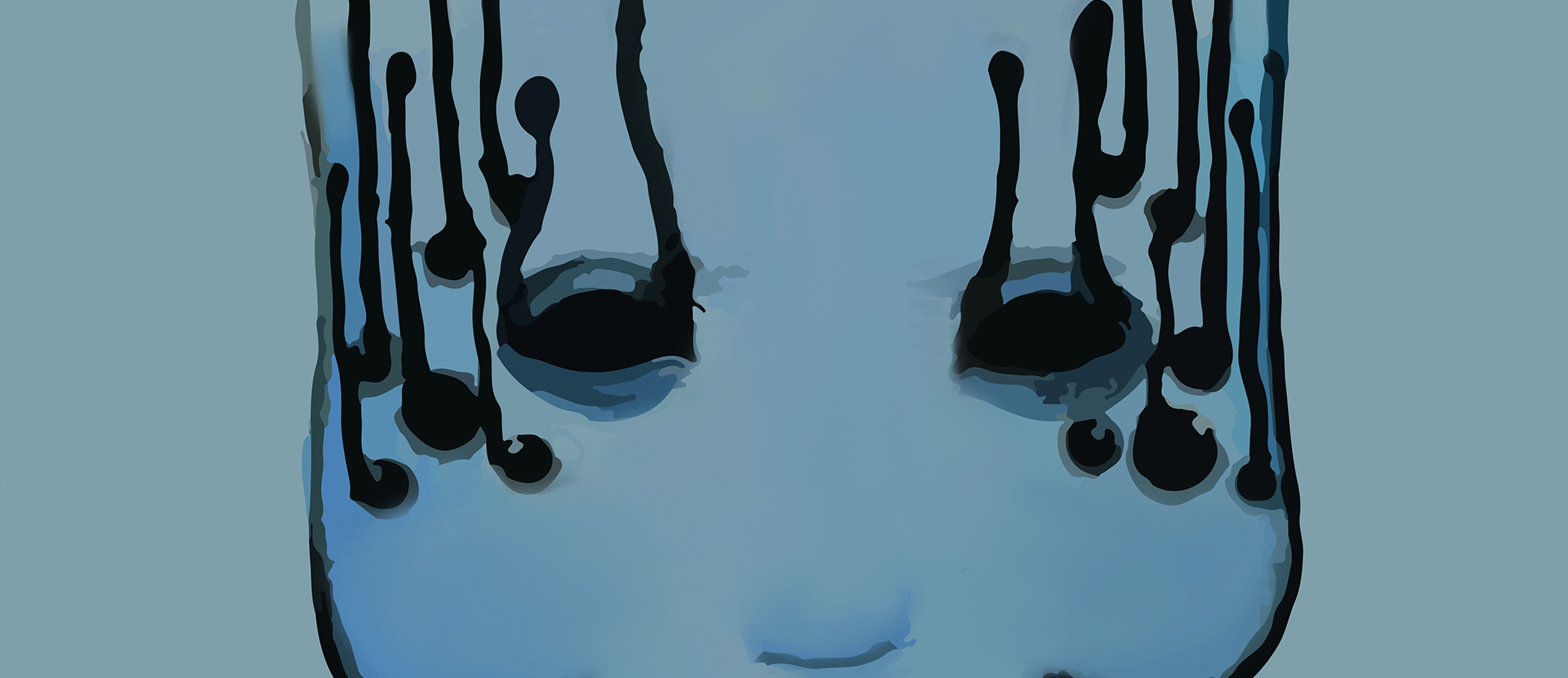 MA student presents variety of people
The collective struggle of living in a world of stereotypes
5th October 2017
MA Visual Communication student, Iryna Kosobudska, had her work on display at this month's degree shows. 
Iryna's project looks at the impact that social pressures have on people from across the UK, as well as in her hometown of Odessa, Ukraine. Her book visually highlights the struggles people face when forced into a social mould that simply doesn't fit.
Tell us a little about your project?
I've been working on a book to represent the collective struggle of living in a world full of stereotypes, prejudice and social expectations.
The book has turned into a visual narrative of emotion - giving readers a glimpse into the anxiety and confusion caused by social expectations. I also explore situations in which those in power try to influence others to benefit their profits, and the daunting effect this has on a person.
I've enjoyed working on this project because it's allowed me to investigate topics close to my own heart, as I've included my own personal experiences, alongside the experiences of others.
Where did you get inspiration from?
My inspiration came from people who helped me look for solutions to negative situations, and to be brutally honest about my feelings without shame.
One of the most inspiring people to me was Friedrich Nietzsche. His ideas not only contributed to the book, but also helped form me as a person. On one side he's nihilistic, and on the other he's full of hope for life and human existence. He teaches that the true purpose of humans is to be themselves, whatever they are, and to strive to create the best version of themselves.
However, the most important contributors to my project were complete strangers. I've collected over 50 anonymous stories from people in the UK and in Ukraine. They've allowed me to share their experiences, struggles and stories of being on the other side of social expectations. Some stories were light-hearted, and others were extremely sad and painful to read, but it was an incredible experience to be able to hear their honest feelings.
What made you decide to do the MA?
Applying for the MA was one of the most honest and right decisions I've made. I was always a creative person, but I was brought up in a very status and money driven family, so I suppressed my views and passions. When the time came to go out into "the big world" I realised that it was either time to act and stand up for what I believe in, or continue living someone else's life. So I enrolled on the MA Visual Communications course and finally started living the way that is right for me.
How has life at Solent prepared/helped you for the future?
Drawing inspiration from so many different, brilliant people, as well as contributing to their work, has really fulfilled me. Starting my creative career from scratch on such an advanced level - and succeeding - has also been extremely rewarding, and has boosted my personal and professional confidence enormously.
What is next for you?
I've recently moved to London where I know a lot of artists I would love to collaborate with. I see art as a total expression of oneself. It's very intimate, so I would not feel comfortable working for a commercial company. I'm constantly looking for opportunities to share my work with the world and develop new skills.
What tips would you give to other students?
Always follow who you are and don't let anyone or anything restrict your true potential. Everyone is different, and there is no universal way to live your life.
Personal tip: Make the most out of Solent's facilities - print rooms, laser cutting, cheap printing, etc. - and make the most of the people around you. There are not many times in your life that you'll be surrounded by brilliant, like-minded people all in the same place.
Find out more about our MA courses here.