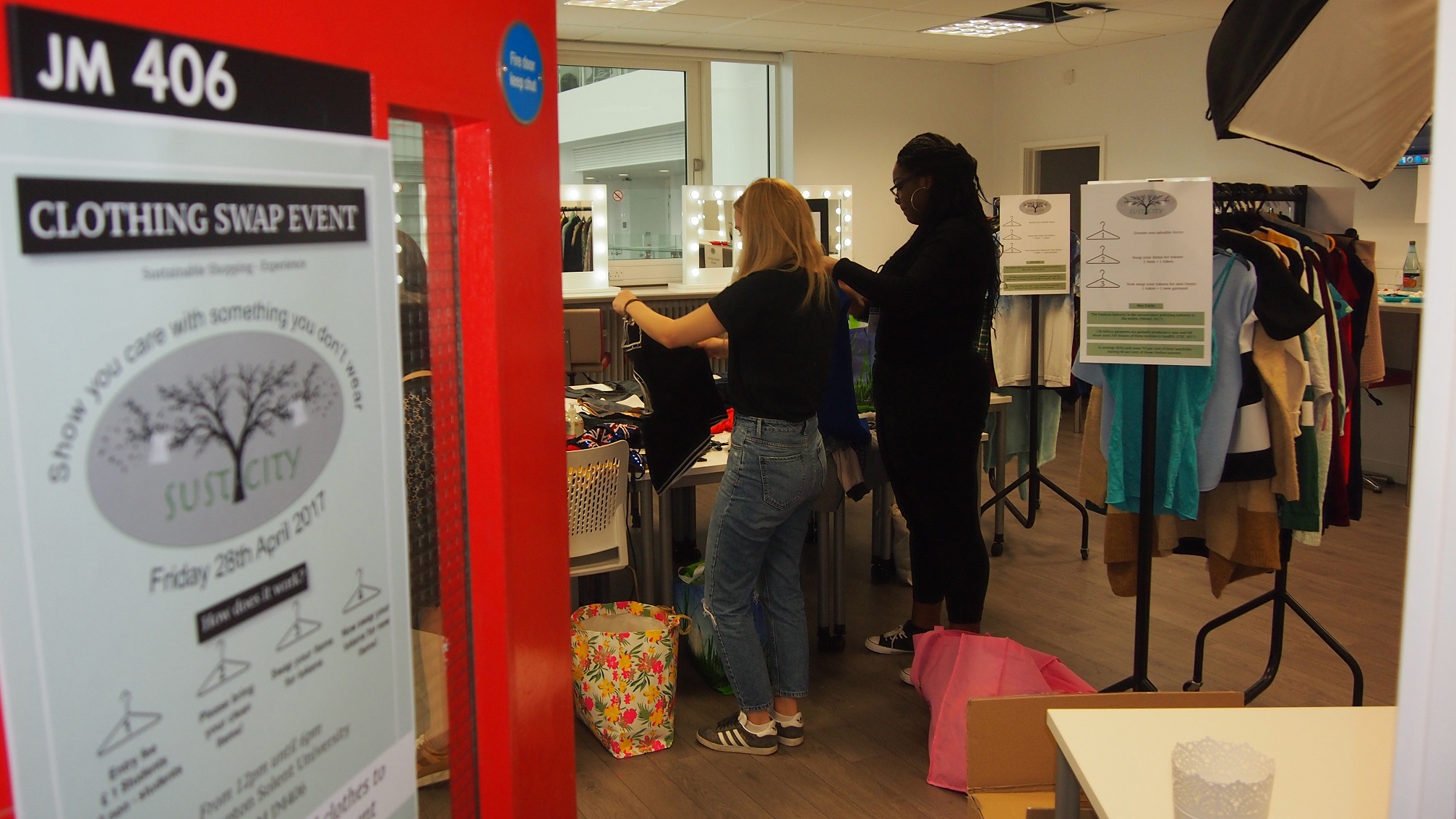 Making shopping sustainable
A sustainable way to shop
9th August 2017
Fashion with Public Relations graduate, Danae Englebright, tackled the issue of clothing waste for her final major project.
She recently shared how she turned her love of shopping into a sustainable solution to the environmental issues caused by fast fashion.
Tell us a bit about your final project
My final major project has been created to help improve consumer habits towards unsustainable fashion. The aim is to avoid textile waste by using a circular model of reusing clothes. By organising a clothing swap event, I encouraged individuals to exchange the unused clothes in their wardrobe for other peoples' pre-loved garments, instead of going out and buying new clothes.
What was the inspiration behind your project?
My love for fashion has caused me to investigate and learn of the environmental issues the industry is causing. My hope is that clothing swaps will help fashion become sustainable by lower the level of unnecessary manufacturing
What have you enjoyed most about your time at Solent?
Socialising with my friends and teachers.
What's next for you?
I am travelling back home to Spain for the summer and working in a family business in a PR role, in addition to working part time as a model. Next year I aim to get a job in the fashion and PR industry in England.
Please share any advice you have for other students or potential students
Keep up-to-date with your work and enjoy every minute at university, as it will be finished before you realise.