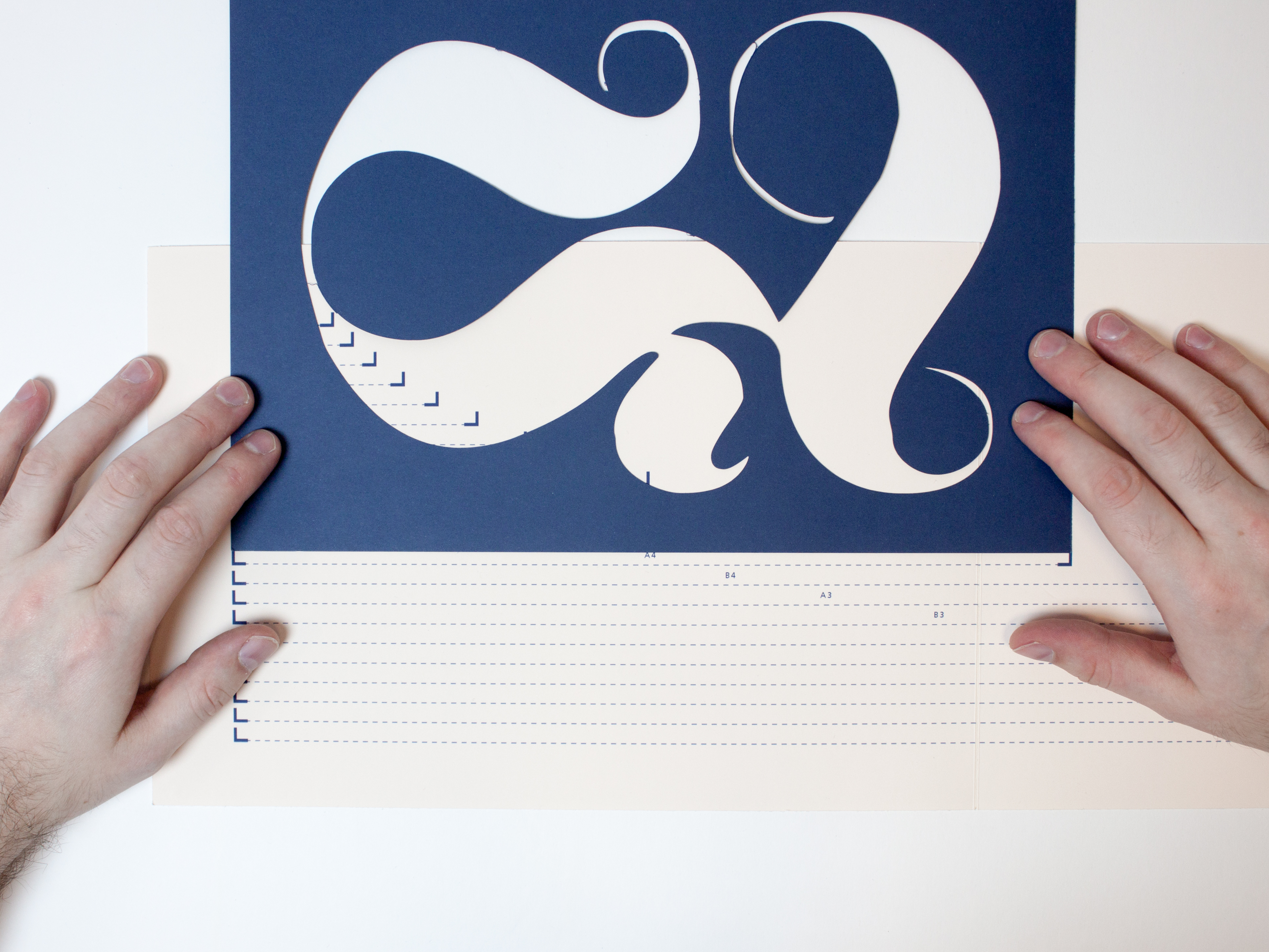 Mature student Andrew applies his creative experience to win award
Childhood 'doodler' puts pen to paper
21st October 2016
Mature graphic design student, Andrew Britton (31), has been a self-taught freelance web designer for several years. With a great deal of creative experience, he is now applying his knowledge and over the summer walked away with an award for his work at the YCN Awards.
The awards provide an ideal opportunity to gain first hand work experience while studying. They are provided with a live creative brief from a participating, reputable organisation.
Andrew tells us about his design for Fedrigoni, a large manufacturer for paper, and why he chose to work on a brief that would be both challenging and relevant to the career path he would like to pursue when he graduates…
Tell us a bit about the YCN award and how you got involved?
The YCN Award is a competition held every year to promote student design across the country. A list of briefs are produced in collaboration with companies which are either for a live project, such as an advertising campaign, or to launch a new product or service.  As part of our level five assignments we were asked to choose between several briefs, which would be submitted as part of our coursework but also to the competition. I chose to work on the Fedrigoni brief as it struck me as the most challenging and relevant to the career path I would like to follow.
Tell us a bit about the brief you were set by Fedrigoni
The Fedrigoni brief was to 'creatively use paper to promote new retail space: The Imaginative Papers Shop.' The shop is to be located on the top floor of the London Graphics Centre.
What did you create?
My solution was a ruler for measuring and visualising paper sizes from A0 – A10 and the same in B sizes, which are used across the industry. I felt this would be useful as on many occasions I have needed such a ruler to show clients paper dimensions and using your hands alone to describe the size of a poster at A0 is a task. In a nutshell it is something I wish already existed.
What inspired your design?
The design was inspired mainly by infographics and data visualizations. Because the layout of the measurements needed to be easily readable it was important to focus on creating something beautiful with the portrait and landscape axis marks. The aesthetic I chose to use was clean, simple and minimal so that the content, in this case being the parallel measuring lines, was clear.
How does it feel to have had your work commended?
To achieve a commendation when switching courses after year one I feel is quite an accomplishment. Changing disciplines can be tough and although going from web design to graphic design, which share the same fundamentals, should be straight forward, there are big differences that might not be clear at first glance. Having the award under my belt is going to help my career once I graduate so I am very grateful for the opportunity to take part in the awards.  I do owe a big thank you to my tutor Steve Lannin for pushing me throughout the year to think differently about how I approach a brief and to explore the non-obvious routes to a solution. Without his constructive input I wouldn't have been accepting the award.
What have you been getting up to over the summer? Any other work experience?
Outside of the classroom I spend a lot of time working on my portfolio so during the summer I have been working on a few projects, mainly designing typefaces, which is the route I would like to take once I graduate. We were fortunate to go to Berlin to a Typography Conference before we split for the summer break, which has inspired me and focussed my attention for when I graduate. I've also been looking at some ideas for my final project for the coming year and looking at possible careers and companies to apply to.
Where does your love of design stem from?
Since I was a kid I have always been what my parents called a 'doodler' and as I've grown up I've had an interest in why things look the way they do. I did my work experience at a pharmaceutical company working with AutoCAD, which was another way for me to experience design. Having spent several years learning how to design and build websites my interest for design has grown. I have a few design heroes but most of my love for design comes from every day things or other disciplines outside of graphic design like architecture or industrial design.
What are you enjoying most about your time at Solent?
I find as a university Solent is very flexible and allows you to focus on the things you want out of university. I felt the Berlin trip was a great way to supplement my learning while also being part of an experience. The opportunity to submit coursework to a design competition I feel is also really beneficial as it shows the University cares about your career once you've graduated.