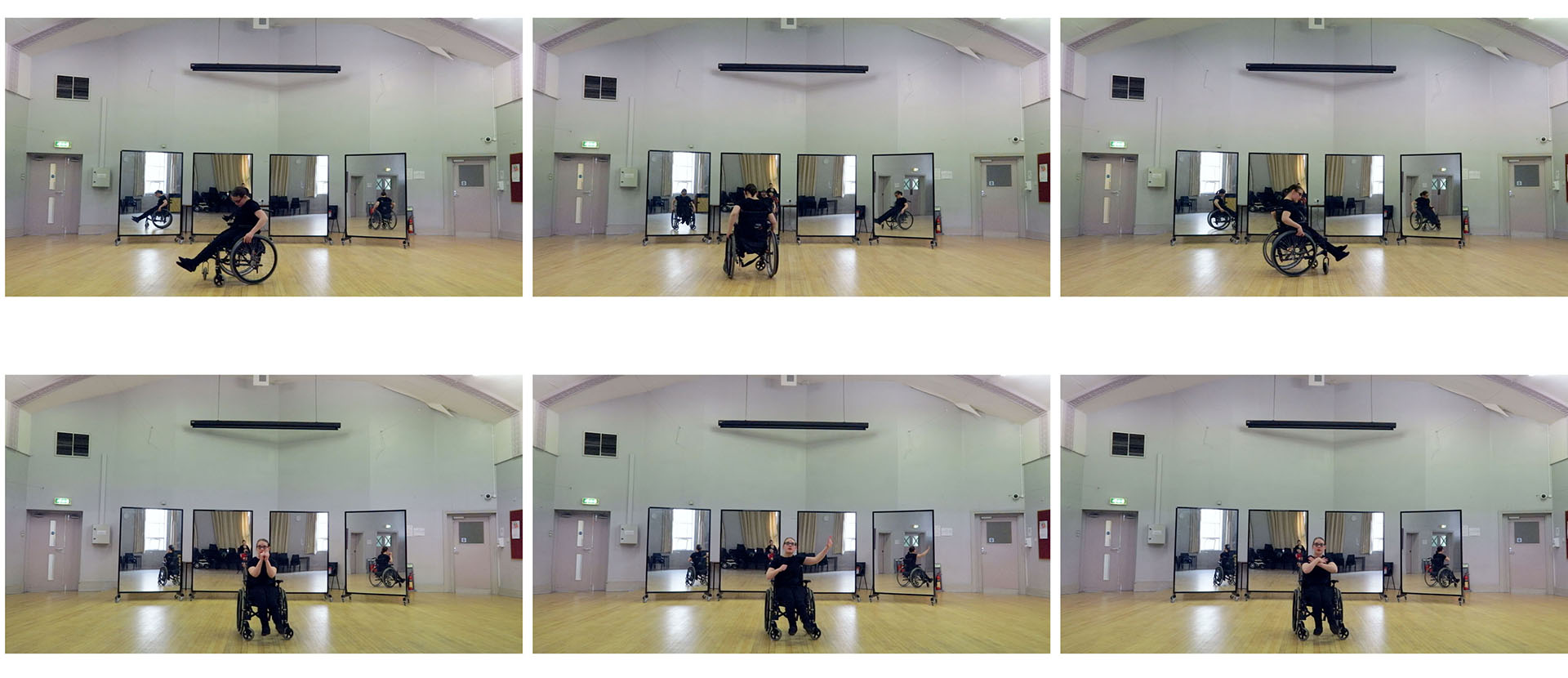 Moving images of breaking boundaries
Breaking boundaries
14th June 2017
Art and design
Photography
Juanrie Strydom (23) continues to push boundaries with her final major project.  By exploring dance and movement through choreographing her own moving imagery piece, the BA (Hons) Photography student found that her wheelchair became one with her figure, enabling her to move beyond her physical limitations.
We caught up with Juanrie to find out more about her project, her studies and her plans for the future.
What did you do for your final major project?
My project is a performance piece in which I choreographed my own dance routines to investigate the study of dance and bodily movement.
I imitated the role of a 'dancer' to understand how my own figure could move when I danced. In my final moving imagery piece, dance became my freedom to move beyond the limitations of my physical disability. My wheelchair became one with my figure, allowing me to break the boundaries of confinement associated with my disability.
What was the inspiration behind your project?
I have always been curious about what it is like to dance and have the freedom to make the body move.
I was inspired to explore the act of moving during dance by watching a live performance of Children of the Manic Strain - a collaborative piece between the Northern Ballet and artist Linder Sterling performed at Southampton City Art Gallery as part of the British Art Show 8.
What have you enjoyed most about your time at Solent?
The ability to be able to work as a photographer and critical theorist has been life changing. I have enjoyed being a student on the course and learning from teaching staff and technicians. I would not have been as successful without their continuous support and encouragement.
What's next for you?
I have a conditional offer to study for an MA in Critical Creative Practice at Solent. I want to continue to explore performance photography and the written word.
What advice do you have for current and potential students?
Always believe in yourself. No one can achieve greater than when they believe they can do much more.