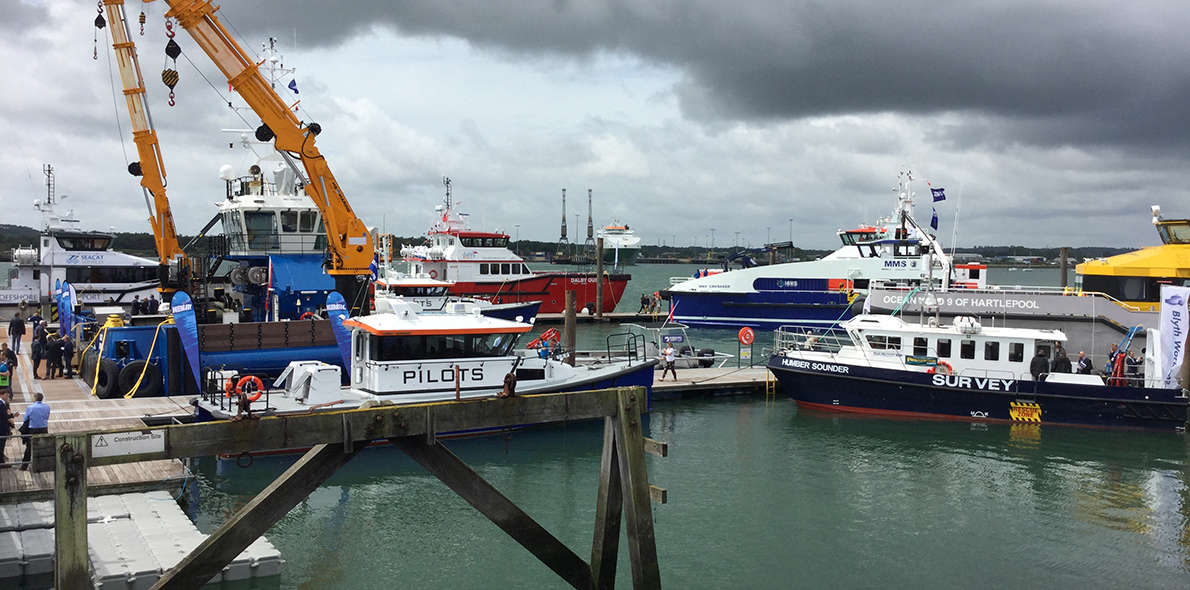 New report highlights the impact of Covid-19 on British seafarers
On World Maritime Day (30 September), researchers from Solent University, Southampton have released a new report outlining the impact of the Covid-19 pandemic on British seafarers.
30th September 2021
Maritime
Homepage - News - Featured
Often referred to as the 'forgotten key workers', the report from Dr Helen Devereux and Dr Emma Wadsworth found that of the UK seafarers surveyed, 65% said the pandemic had negatively impacted their mental health, with 40% saying it had negatively impacted their physical health.
Early in the Covid-19 pandemic, national borders were closed and travel restrictions were put in place around the world, leaving thousands of seafarers stranded – either remaining at sea with no end to their tour of duty in sight or at home and unable to join their ship.
The forgotten keyworkers: challenges faced by British seafarers as a result of the Covid-19 pandemic, is funded by Solent University, the Merchant Navy Welfare Board (MNWB) and Nautilus International. It explores the experiences of British seafarers during the pandemic. and looks at impacts on the organisation of employment; health and well-being; recruitment, retention and career progression; finances; and support.
51% of respondents who had been at sea during the pandemic reported that they had worked beyond the end of their contract; 20% of respondents reported difficulties accessing medical care and 12% reported difficulties obtaining prescription medication; 55% felt the pandemic had negatively impacted their career; 36% stated that the COVID-19 pandemic meant they were less likely to recommend seafaring as a career; and 42% said covid-19 had negatively impacted their finances.
Dr Helen Devereux says, "The shipping sector is vital to the UK economy, moving 95% of all UK trade. The seafarers who keep our goods moving were designated as keyworkers at the start of the pandemic. So it is worrying that this project found widespread negative impacts on the health, wellbeing and financial security of this often-forgotten group of keyworkers."
After analysing the findings, the report recommends that all seafarers have prompt access to medical care, including dental care, when needed, and for port states to fulfil their obligations, as determined by the Maritime Labour Convention and repatriation of seafarers is met. Finally, it is recommended that the UK Government consider the easing of the Seafarers Earnings Deduction qualifying days in order to assist those who have either been unable to join ships or who have spent extended periods of time in UK waters.
Captain Andrew Cassels, Chair of the Merchant Navy Welfare Board says: "This research by Solent University establishes as fact what we have all seen in the last 18 months, that seafarers have been an inconvenience to ship managers, ports and governments alike during the pandemic.
He added, many of the direct impacts might be considered unavoidable (extended trips and leave) but others such as access to medicals facilities and medication, and the detrimental effect on mental health and loss to the industry have and will continue to have a significant impact on seafarers and our seafaring industry for some time to come. These issues must be addressed as a matter of urgency."
Take a look at this animated film that highlights the key findings from the research project.