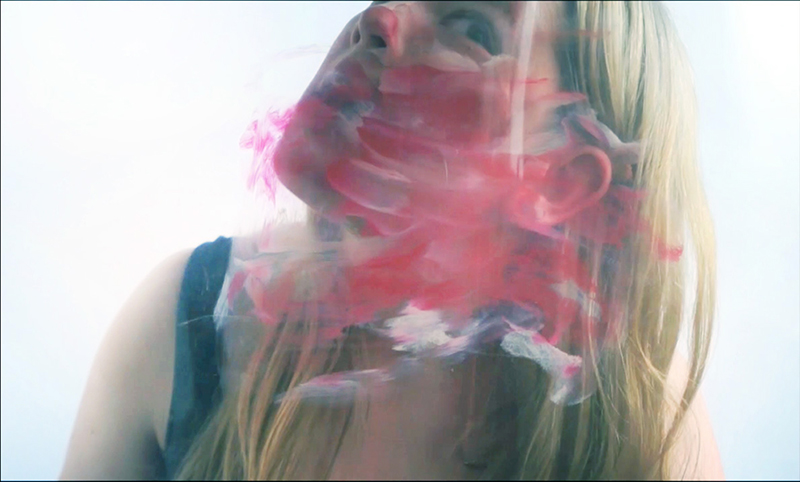 'Pass it on' and pop along to the TNCE exhibition
Three Solent graduates will be showcasing their work alongside seven international artists at a TNCE exhibition early next month.
31st August 2016
Three graduate artists from Southampton Solent University will be showcasing their work for the Trans-National Creative Exchange (TNCE) exhibition that previews at the Solent Showcase Gallery from Friday 2 September, alongside seven graduates from international universities.
The Trans National Creative Exchange (TNCE) is a two year project, led by Solent's School of Art Design and Fashion that provides an international platform for emerging creative talent, with the summer residency programme one of the projects key highlights. 
We spoke to one of the artists involved, Kate Aries, who graduated with a first in BA (Hons) Fine Art, and was chosen by a panel as one of a handful of graduates to undertake the summer residency. This opportunity allows artists to explore their areas of interest and discuss them with artists from other countries, as Kate explains:  "Hearing different cultural perspectives is highly beneficial as it makes you think about the context of your work in different ways." 
Kate created a video - 'Clown Contouring' - which explores how the human body is portrayed through digital communication and how this has been influenced through the current YouTube and social media culture.
"A great deal of the way the body is thrown back to us in the current mediatised world is through digital mediation," explains Kate. "My work focuses not only on the body as an embodied experience, but also the manipulated and processed image that society holds.
"I tend to view my work as a performance, using the female body in response to my transition into a young woman, questioning my identity in the contemporary world as a woman physically, sexually, virtually and digitally. Digital technologies provide us with new ways of seeing, as well as being seen, changing the way we relate to the image and, ultimately, each other."
After this residency Kate plans to take part in further exhibits with her degree show work being selected for inclusion in Aspex's Platform 2016 Group Exhibition. She will also be developing her management and curation abilities, starting with an exhibition that she has been commissioned to run this October for the British Art Show.
Kate's work will be on display at the Solent Showcase Gallery from Saturday 3 September to Saturday 8 October 2016. An opening night preview will take place on Friday 2 September from 6pm - 8pm. You can also see more of her work on her website.