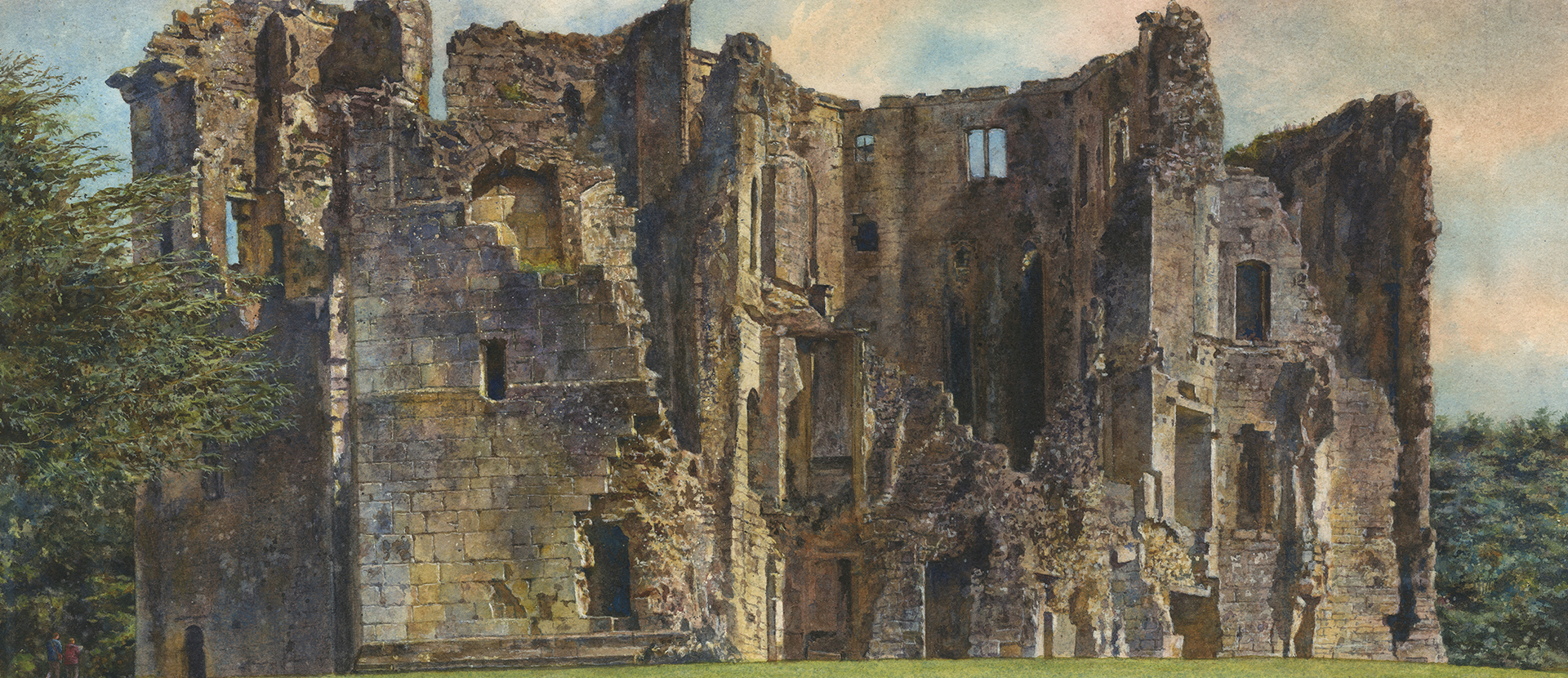 Peter 'captures the castle' in city exhibition
Wardour castle in watercolour
30th May 2017
Artist and Solent University lecturer, Peter Jarvis, is one of the artists featured in the first ever large-scale art exhibition of British castles, showing at Southampton City Art gallery this summer.
Showcasing the finest historic and contemporary castle artists, Capture the Castle: British Artists and the Castle from Turner to Le Brun conjures the romance, excitement and prestige of the castle from Iron Age hill forts to Victorian reproductions and fantasy castles.
Peter's work  captures Wiltshire's Wardour Castle in watercolour over pencil, with body colour highlights. Talking about the work he says:
"On visiting Wardour Castle in September 2015 and I was instantly captivated by its magnificence. Sitting proudly on a gentle mound that slopes down to a large lake beyond, this magnificent structure dates back to the late 14th century. At this time it would have been lightly fortified with a wide ditch, drawbridge and portcullis defending the main entrance. The midday sunshine helped define the partially ruined stonework and I tried to capture this with pencil and watercolours in my sketchbook."
Peter takes inspiration from a number of sources, including fine detailed studies of natural picturesque form by the great Victorian John Ruskin and the early works by John Sell Cotman.
"Many of the watercolours produced during the 19th century were sketched on location but others were worked on over many hours in the comfort of the studio. My method is to build-up layers of washes in a traditional manner both dry and wet-into-wet in order to create depth of tone, texture and colour," he continues.
The exhibition also includes famous and rarely seen works from public and private collections, including loans from Tate, The British Museum, V&A, the Government Art Collection and from the collections of major artists.
You can see Capture the Castle at Southampton City Art Gallery from 26 May to 2 September 2017. For more information visit their website.