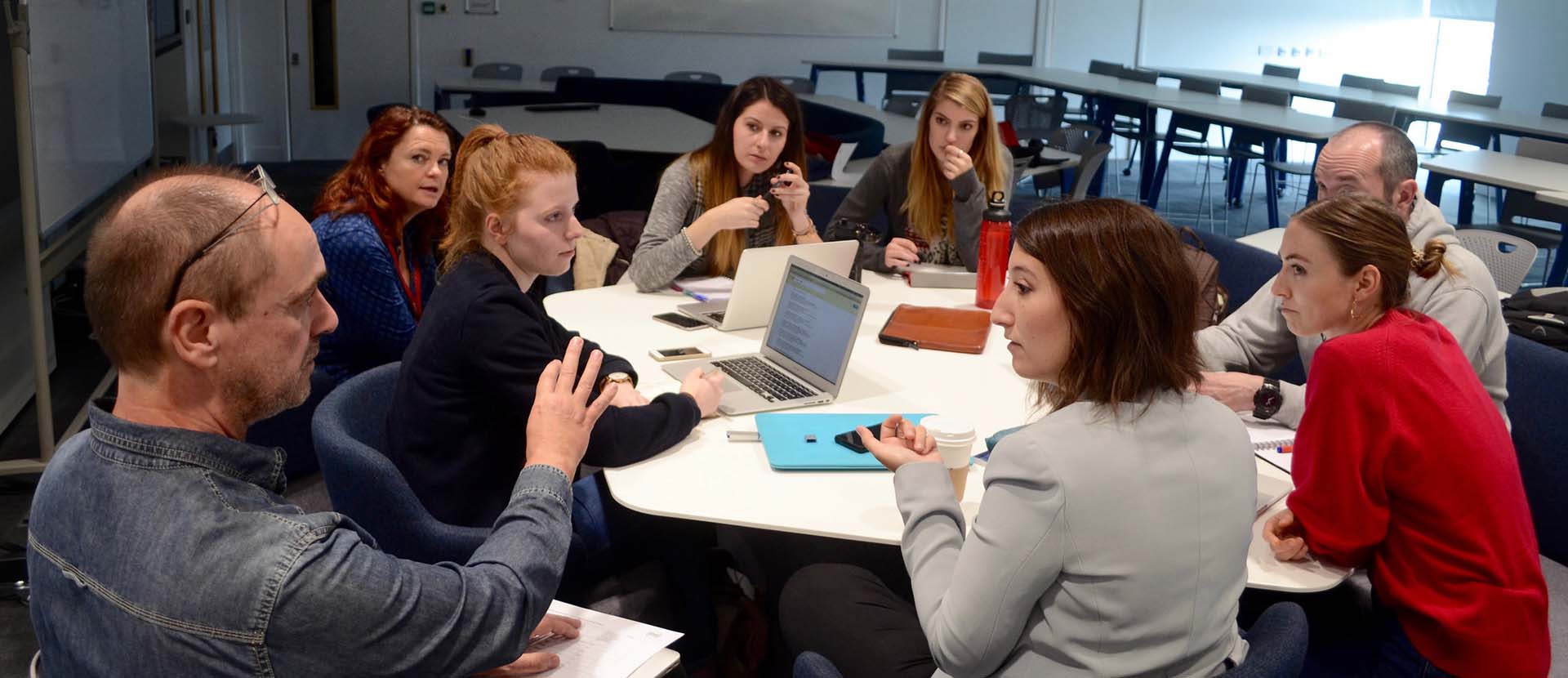 PR students campaign to save the world
A day to make a difference
20th December 2017
Marketing, communications and public relations
Veganism, plastic pledges, and saving the bees were all features in some students' 'Solent saves the world' e-campaign in a day last semester.
Students from every level of the undergraduate BA (Hons) Public Relations and Communications course joined those from the three Multimedia Communications Master's courses (Public Relations, Advertising and Journalism) for a truly interdisciplinary day where they were challenged to develop a range of social campaigns on the theme of saving the world.
MA PR and Multimedia Communications student Katherine Gallacher says: "The day challenged teams to not only come up with a campaign to 'save the world', but to create the content, deliver and measure it. It was great opportunity to learn from an industry specialist as well."
Producing a variety of materials, including films, blogs and presentations, students learnt about the practicalities of running a campaign that reached and engaged with their desired audiences.
The team of lecturers was proud to welcome Jason MacKenzie, President of the Chartered Institute of Public Relations (CIPR) to spend the day with them. After working hard on their campaigns, students presented back to Jason to judge the winner.
Jason says: "The students tackled issues of real societal and environmental impact. I was impressed with their teamwork, creativity and ability to generate ideas and execute and implement them within a tight timeframe. It was a pleasure to be involved - and I'll be back!"