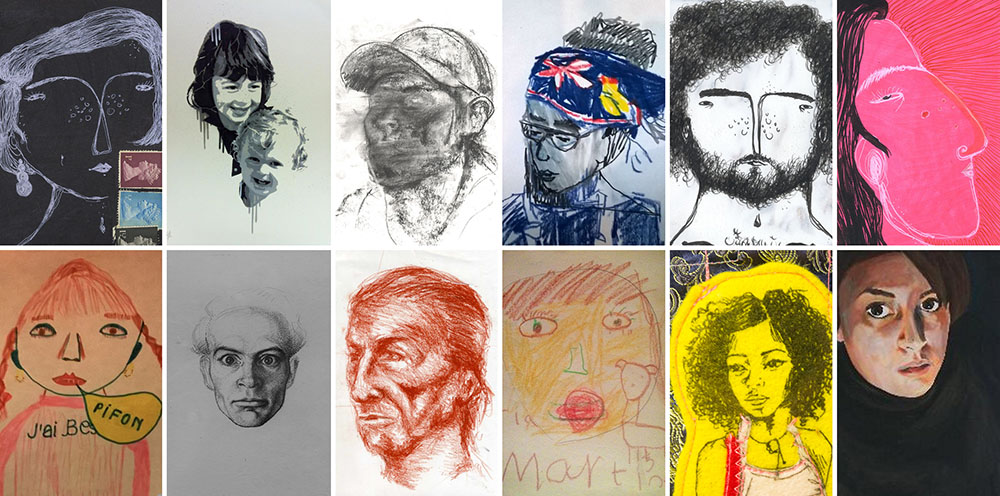 Small Faces exhibition up for award
Shortlisted for three CIPR awards
21st July 2017
Solent Showcase Gallery's community-led exhibition, Small Faces, has been shortlisted in the Chartered Institute of Public Relations (CIPR) regional PRide awards today.
The gallery, which is part of Southampton Solent University, was transformed with over 7,000 postcard sized self-portraits drawn by people of all ages – from 2 to 92 – and all walks of life for this exhibition with-a-difference.
"We're so pleased that Small Faces has been shortlisted for this award," says Kate Maple, Gallery Curator.
"We were overwhelmed by the response from the community for this project – it really was created by everyone, for everyone. Every single submission was displayed , transforming the gallery into a sea of faces."
Unlike traditional open exhibitions, there was no judging panel, and instead every submission was shown. Local schools and colleges got behind the campaign, as did 64 community groups, and students and staff at the University.
"As well as offering artists the chance to exhibit in a professional gallery, the exhibition removed barriers, allowing more people to take part in a creative activity. For many visitors, this was the first time they'd come to a gallery," adds Kate.
"The exhibition was packed with personal stories: a teenage girl with a terminal illness had the opportunity to debut her artwork in a public space; a 90-year-old created artwork for the first time in 40 years; and a group of refugees remembered those they'd left behind.
"The Small Faces exhibition became a hub of students, staff, local artists and individuals, working together to produce a collective act of creativity."
Over 3,000 people visited the exhibition, which you can take a virtual tour of on the University's website.
The CIPR PRide Awards recognise outstanding work and demonstrate the value of PR to the wider business world. The University has also been shortlisted in two other categories – Best Publication and Outstanding In-House PR Team.
Solent's new-look annual round-up magazine, Great Strides, was shortlisted for Best Publication. Covering everything from the latest maritime research to the economics of coffee, and sustainable fashion to alumni success, Great Strides showcases some of the best work from 2016 and ambitious future plans for the University. 
Winners will be announced in November.