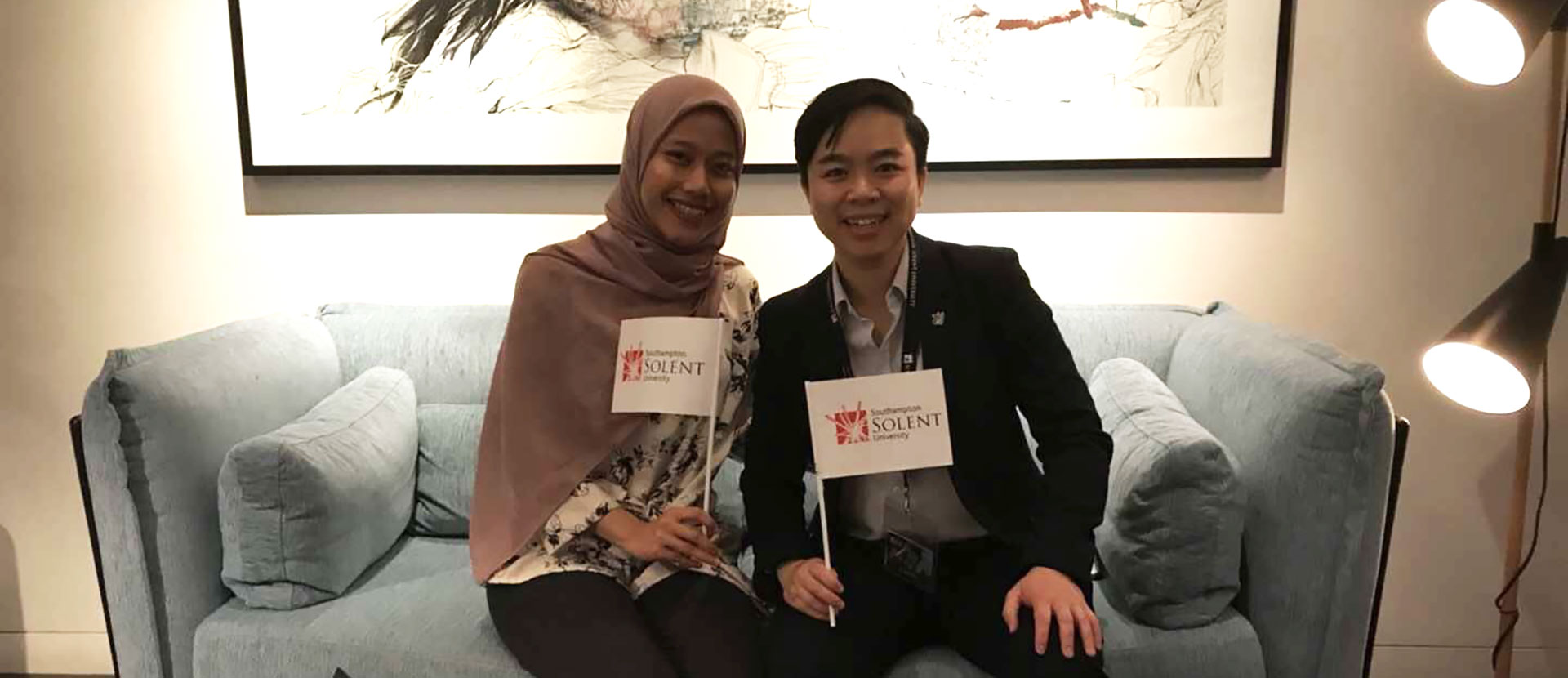 Solent for Life goes global!
We've had alumni gatherings in London, Norway, Bulgaria and India - now we're having gatherings in Singapore and Malaysia! 
1st June 2018
Solent University has more than 8,000 alumni living around the world. Following our successful alumni gatherings in April we were delighted to host another two informal alumni gatherings in May.
On 22 May, international officer, Sunny Deng visited Singapore and Malaysia to build relationships with institution partners and local agents in the area. As well as administering English tests and giving presentations to partners' students about Solent, Sunny also took the opportunity to meet with some of our alumni.
In Singapore, Sunny met with Siti, who graduated in 2015 from BSc (Hons) Shipping and Port Management. Later in the week, Sunny met with another nine alumni in Kuala Lumpur, who graduated between 2015 and 2017.
Many of the alumni Sunny met are working for major shipping companies, including CMA CGM, Premier Tankers Sdn Bhd and Spartan Shipcare Sdn Bhd, as well as global logistics companies, such as Dietrich Logistics Malaysia and LF Logistics.
Sunny was delighted to hear how everyone's been getting on since graduating from Solent: "It's so exciting to meet our alumni in their country and know that they are doing well, and missing Solent. The alumni event isn't just a meet and greet, it's a reconnection with our alumni to bring about opportunities for future research and collaboration."
Alumni gatherings are a great opportunity to network and catch up on your memories of Solent. If you're interested in holding your own, please get in touch with alumni@solent.ac.uk. We've already had interest in holding an alumni gathering as far away as New Zealand!