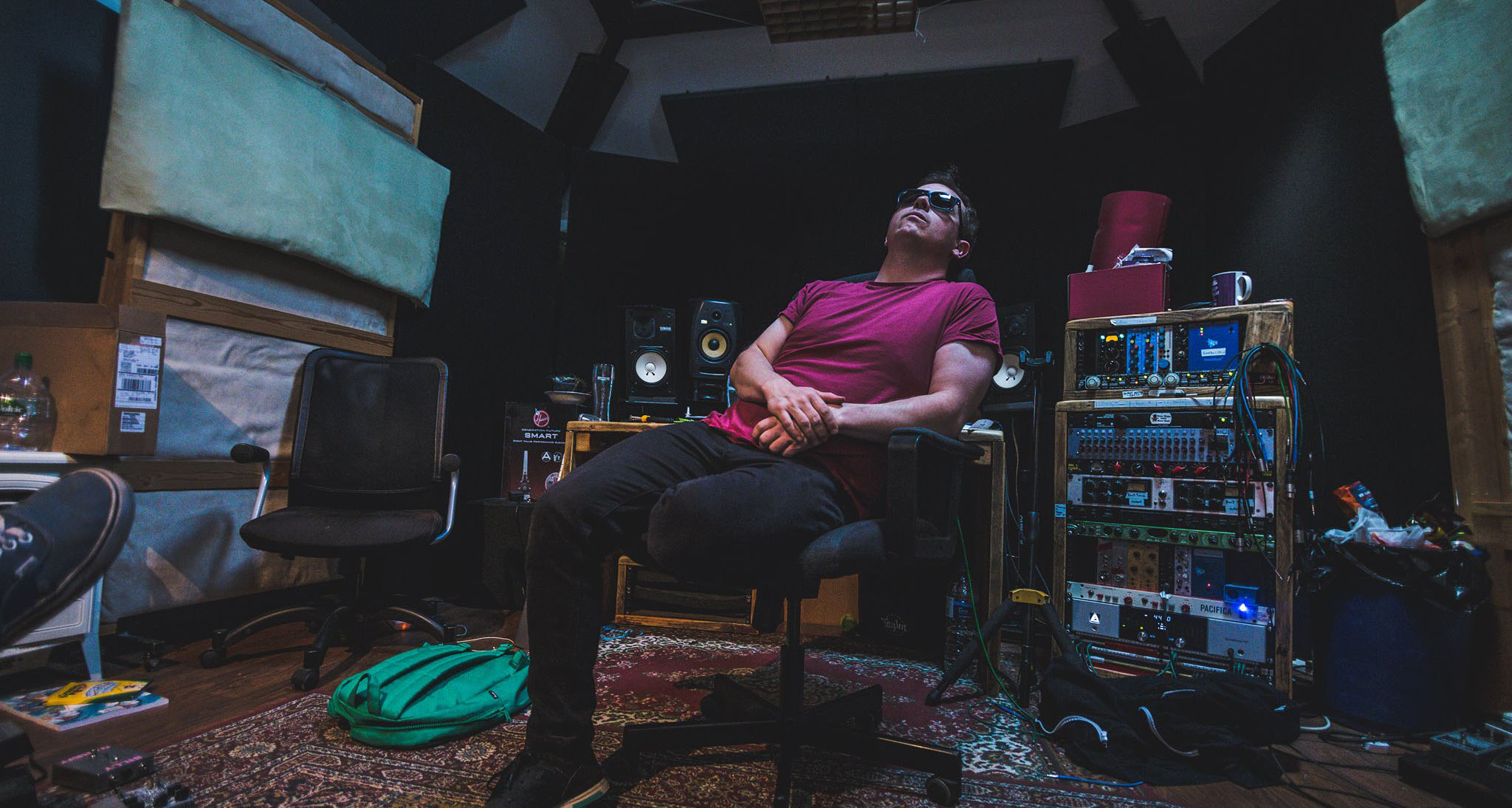 Solent lecturer records rising rock band's album
Solent lecturer, Neil Kennedy, records anticipated upcoming album for rising rock stars, Creeper.
3rd March 2017
To say that local rock band Creeper are in ascendance would be an understatement. Having signed to major record label Roadrunner Records, embarking on huge UK tours boasting multiple sold out dates, and with their hotly anticipated debut album on the horizon, Creeper are flying.

The band recently came into Solent to share all manner of band stories, the transferring of DIY ideals into a major label environment and how they incorporate the city of Southampton into their music. The talk was led by our very own lecturer Neil Kennedy, who has worked very closely with Creeper since the band's beginnings and, most notably, recorded their upcoming debut album at The Ranch.




We had a chat with Neil to talk about his work with Creeper, their link with Solent and the effect they're having on Southampton's music scene. 
Having recorded the band's highly anticipated debut album, what sets this album apart from their previous string of EP releases? 
I think the longer format allows for more of a journey with the band. The record has an almost 'concept album' feel to it but in the short, sharp, shock fashion that the EPs will have led listeners to expect. As such, it feels more realised than the EPs; more immersive and engaging.
Having worked so closely with the band, how does it feel to see them achieving this level of wider success?
Absolutely incredible. I have worked with Will and Ian on projects as far back as 2007 and few people have been more committed to their visions than them. It brings me a great deal of pride to have helped them realise their ambitions and I'm thankful they stuck with me for the full length!
Creeper keep Southampton close to the heart; recording with you at The Ranch and referencing the city in their output. How do you think this lends to the city's music scene?
Well, hopefully it fosters some pride and helps the city's music scene to establish itself further moving forward. There have been some great successful and hardworking bands to have come from Southampton; hopefully this will help inspire the next generation.
You have also worked with rising bands Milk Teeth and Acres who have both featured Southampton locals. What qualities do all these bands possess that help them to achieve success?
I think for bands to break out now they need the perfect storm of song writing ability, commitment, determination and luck. Having a clear identity (or image, in some cases) can really help too. Milk Teeth have a clear sonic identity, as do Acres - being sonically recognisable is a great start point for any band. The world doesn't need another *insert current band here*, but it does always need new music. It's not always about innovation - a great song can be simple, many great songs are influenced by other great songs also!
With the band having now given talks at Solent on a number of occasions, Creeper have built a strong link with the University. How is this useful for our students?
Hopefully it provides an insight into what it is to be in a band in their ascendency. If they can provide an idea of their experiences and what is expected of them then that could well be very valuable to someone in the lecture hall.