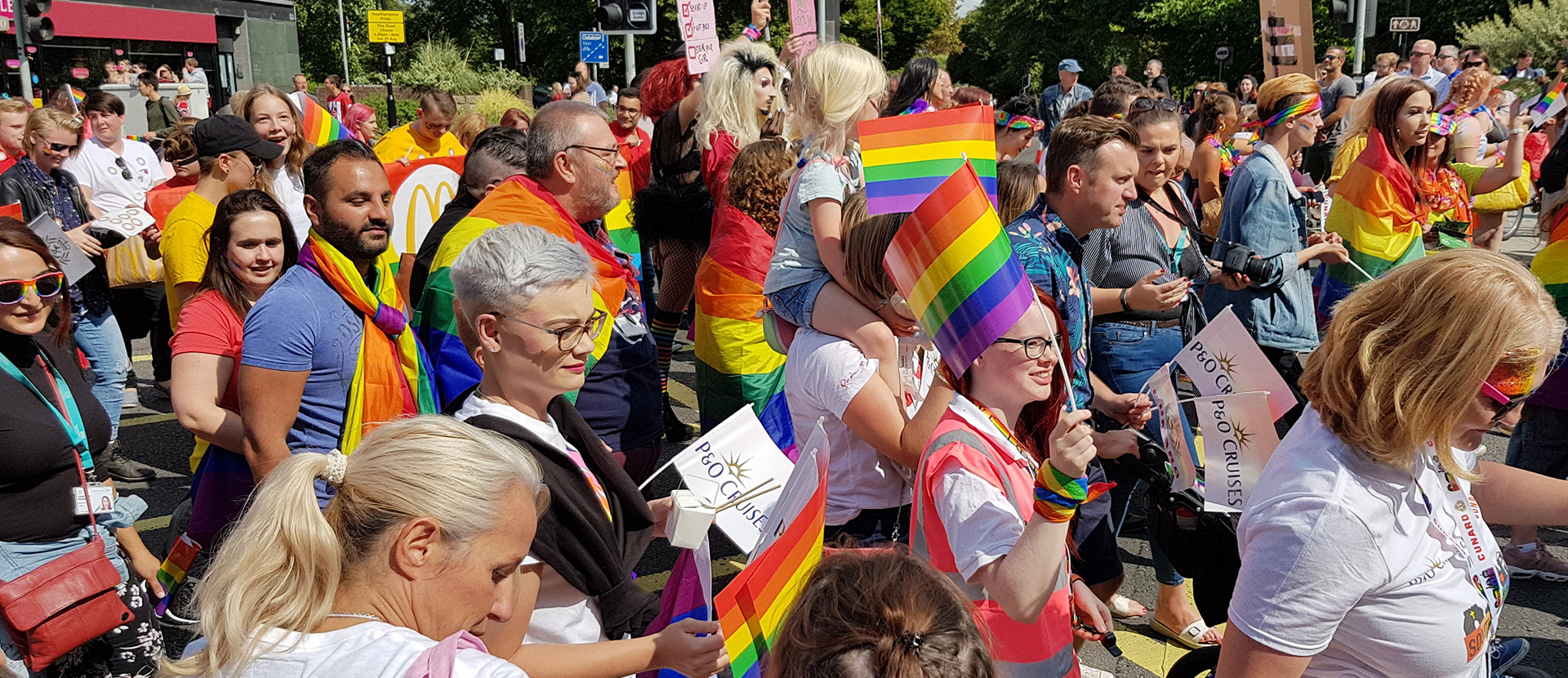 Solent pledges support to key city events in 2021
Solent University continues to work with partners across the city as it prepares for the return of large-scale events.
20th July 2021
Solent will once again be getting behind Southampton Pride, due to take place on 28 August 2021, and the ABP Southampton Marathon and Sporterium taking place on 4-5 September 2021.
These two events will mark a key moment in the city's emergence from Covid-19. The support provided by Solent, as an official partner, will be adapted this year, enabling the University to maintain a safe presence and continue to share academic expertise.
Students, staff and alumni will have opportunities to get involved, both in the build-up and on the day of the events. Further details and more information as plans are finalised in line with government guidance, including the availability of free running spaces and volunteering opportunities, will be shared in the coming weeks.
Commenting on Solent's continued support, Professor Karen Stanton, Solent University Vice-Chancellor, says "The pandemic has impacted all our lives for over a year now, but there is finally hope that we will be able to enjoy some of the leisure activities we all enjoy.
"Events like Southampton Pride and the ABP Southampton Marathon are a key part of our city's offer to local residents, students and those visiting the city. As a civic University driving Southampton's bid to become UK City of Culture in 2025, we are committed to playing our part in helping the city recover and build back stronger."
Like most large-scale events, 2020 saw Southampton Pride and the APB Southampton Marathon either delivered digitally or postponed until 2021.
Thanks to the support of Solent students and staff, Southampton Pride was still also take place virtually through live streaming from the University's East Park Terrace campus.
Julianne Watling-McCarthy, Event Organiser for Southampton Pride, says: 'We're delighted that despite the pandemic we have been able to continue offering Solent students and staff opportunities to get involved in Pride. It's been a challenging time for everyone, and we are really looking forward to bringing Pride back to the city in the Summer. Having support from organisations like Solent really makes a difference in us being able to plan and deliver these events and we look forward to building on our partnership together."
The University's long-standing partnership with the ABP Marathon has grown over the years, providing a platform for Solent students and staff to participate in knowledge exchange and public engagement activities.
Talking about Solent's continued support, Chris Rees, Director at Rees Leisure commented: "Solent has been a key partner to the ABP Southampton Marathon since its debut in the city and despite the challenges of the last year we have maintained our working relationship that has allowed both partners to once again join forces and make a difference to our communities. The University is home to a community of academic and research expertise that we'll be sharing with our runners ahead of the big day."
You can keep up to date with the latest news and opportunities around Solent's involvement with Southampton Pride and the ABP Southampton Marathon on the Solent Civic Twitter account (@SolentCivic) or by signing up to the local community newsletter.