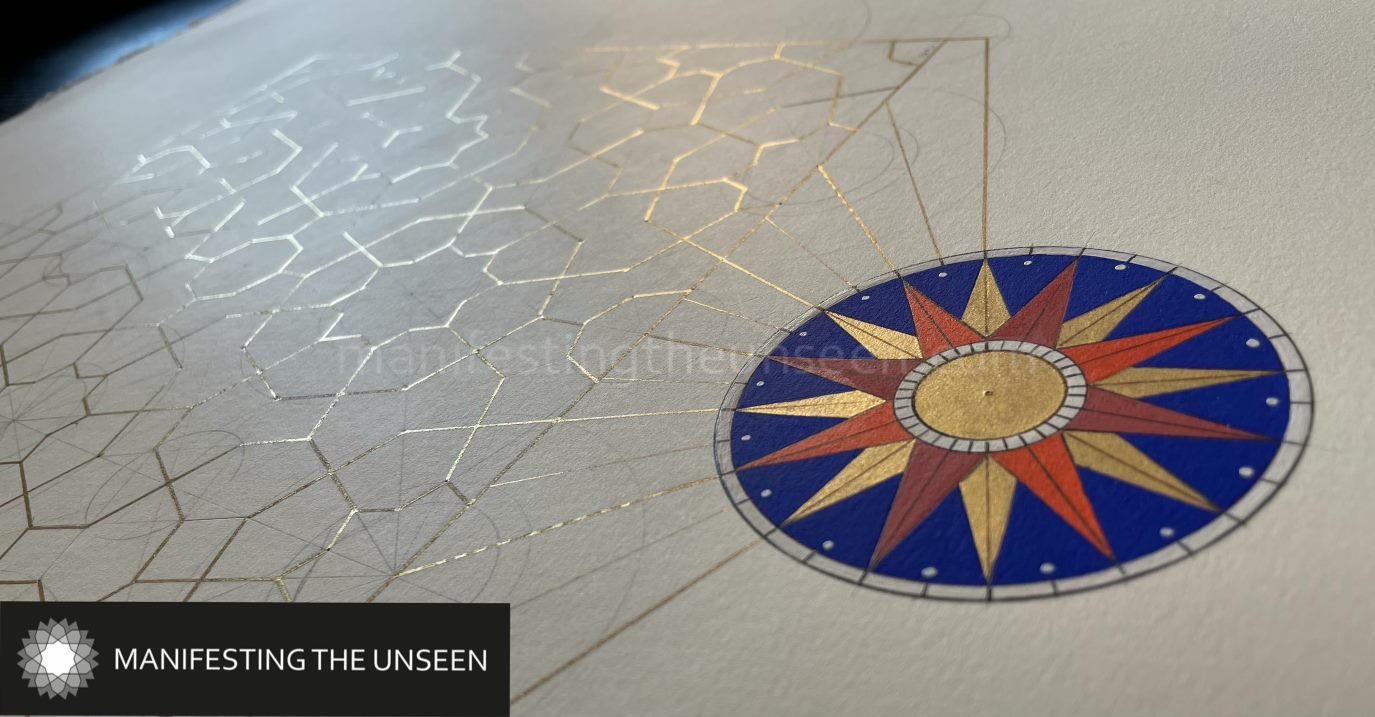 Solent Showcase celebrates Muslim artist exhibition
Solent Showcase Gallery is set to bring a new exhibition to the city – Manifesting the Unseen – which is now on display Southampton City Art Gallery.
4th June 2021
Art and design
Homepage - News - Featured
Opening in the City Gallery on 28 May, Manifesting the Unseen has been running since 2018 and previously exhibited in London. Celebrating works by Muslim female artists, the exhibition portrays and challenges perceptions of Islamic and Muslim women.
Showcase Gallery Curator, Kate Maple says: "Showcase Gallery are honoured to have been working with Manifesting the Unseen curator Nazia Mirza since 2019 and to bring the artists' work to Southampton which has never had an exhibition like this before. It acknowledges the creativity of British Muslim women artists and makes it visible to the city of Southampton.
"Due to Covid, the Showcase Gallery has been unable to host the exhibition as planned, but this sparked an exciting collaboration between Solent and Southampton City Art Gallery, who stepped in to host the full main exhibition.
"We would like to thank the generosity of Southampton City Council and all the Southampton City Art Gallery staff for offering us the opportunity to still exhibit this important exhibition in their space."
Manifesting the Unseen, says: "Manifesting the Unseen seeks to remove barriers and reveal hidden truths and experience the unique artistic language of Islamic art and its modern cultural expression. It began as a discussion on the invisibility of marginalised identities in public space and how for many in the West, Islamic art remains a hidden treasure."
To celebrate bringing the exhibition to Southampton, some artists have produced new work inspired by the city's maritime history and its reputation as the 'Gateway to the World'. This deep connection to the sea and the stars, that have for centuries been used to navigate and explore the world, is one shared with Islam.
Two artists within the Manifesting the Unseen collective will also be adding to Solent's BENCH project, in collaboration with GO! Southampton, with 16 benches across the high street of Southampton transformed into works of art by artists as part of a city-wide project that aims to activate the public realm.
Spiros Vassiliou, Cabinet Member for Communities, Culture and Heritage says: We're delighted to have this fascinating and thought-provoking exhibition at the City Art Gallery. It's an exciting time as we look to get Southampton moving and reopen the city's cultural venues, providing rich opportunities for residents, our communities and visitors to the city, to reengage in art and culture in Southampton.
"Covid meant we had to do things slightly differently – and 'Manifesting the Unseen' is another example of how we are collaborating with our neighbours in Southampton - working together to bring important artwork to the City," Kate adds.
Manifesting the Unseen will be on display in Southampton's City Art Gallery from 27 May – 9 October 2021. The exhibition is free.
Below image credit, from top to bottom: Jeea Mirza, Mobeen Akhtar, Nazira Bibi.